Why some high-value baby products are 'recession-proof'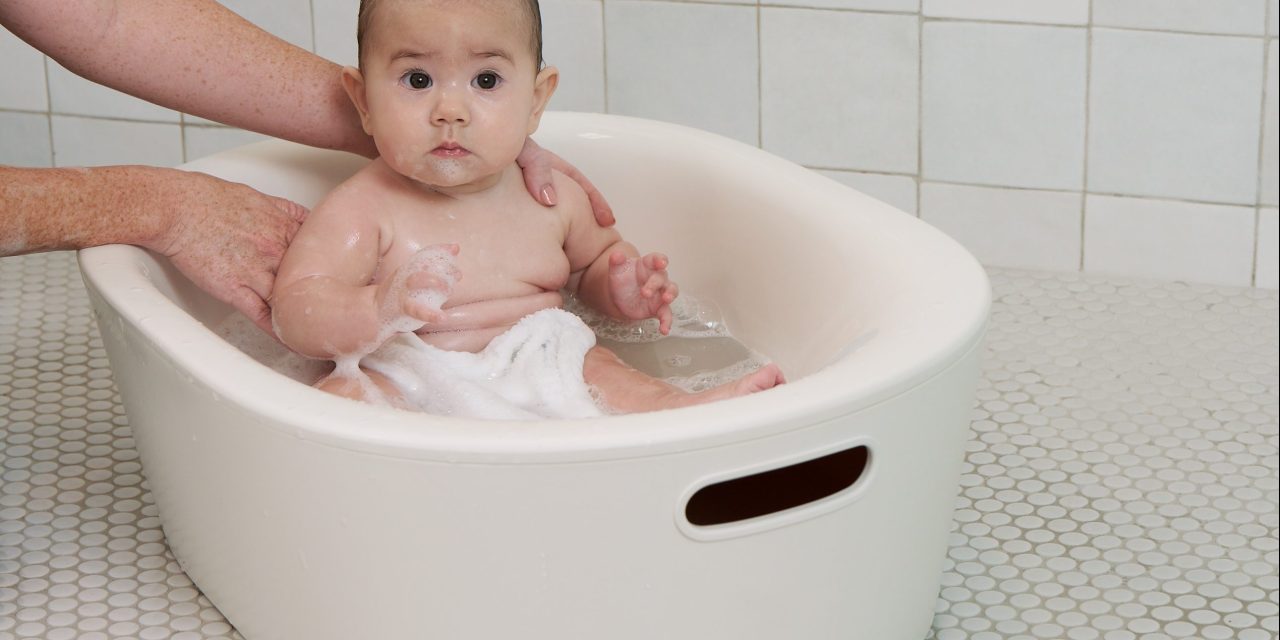 At a time of high inflation and increasing costs of living, some baby brands are still seeing sales growth fueled by new parents seeking out the best values for practical and high-end products.
Brands like Lalo and Ollie say they're seeing year-over-year sales growth on products that aim to serve multiple purposes or last throughout stages of childhood, despite a more difficult economic environment. Baby monitor brand Nanit launched a marketplace last fall that features multi-brand bundles. Meanwhile, other baby-related marketplaces are also reporting user and sales growth.
To be sure, not every baby category is on the rise: Gap CEO Bobby Martin said on a November earnings call that both baby and kids' clothes experienced "softness" during the third quarter. Apparel company Carter's reported a 5% drop in net sales for the first nine months of 2022 compared to the year prior. And, about 75% of mothers surveyed by parenting content network BabyCenter late last year say they're reworking their budgets amid inflation.
But when it comes to daily-use products, some brands are reporting growth as parents seek out long-lasting value. Lalo's The Chair, which converts from a high-chair into a booster seat into a play chair, might not be something parents need right away. But sales are still going up year after year, co-founder Michael Wieder said.
Baby spending can be "recession-proof" as people look to make practical purchases, he said, or have family and friends help out by buying items off registries. And in a volatile economy, what new parents are spending on might change. Instead of high-end linens, people might opt to stock up on diapers, Wieder said.
"No matter what, people want what's best for their babies," he said. "I think that is very hard to change even during times of recession." 
Growing spending
Babylist, the registry service that operates a shop of curated items, saw a 380% increase in spend from 2019 to 2022. In that same timeframe, gift-givers are spending 19% more on registry items. And the average value of a registry has increased by 56%. 
Babylist CEO Natalie Gordon told Modern Retail that she attributes part of the rise in gift-giving to the pandemic, when friends and family of new parents may have wanted to offer additional support. 
"This is one category where you still want the best you can afford," she said. "What we've seen – and it'll be interesting to see if this continues – is every year, what people spend per baby actually goes up."
One factor contributing to the rise in baby spend may be the cost of products themselves. Babylist data shows prices of baby items started to increase in late 2021. Some categories, like diaper pails and bottles, were unaffected. But overall most categories showed a 5% to 6% increase in 2022 compared to 2021. The highest jump was in furniture that saw a 15% to 20% increase, attributable to manufacturing and shipping costs. 
As technological innovations come to bassinets, health and safety gear and transportation equipment, prices rise. Take the robotic-controlled Snoo bassinet, a baby registry favorite that retails at full price for $1,675 and pledges to rock a fussy baby back to sleep. Non-mechanized standard models can retail for $199 or less. 
Sometimes these new entrants become must-haves for new parents — especially on the sleep front, Gordon said. "People will pay anything, if you can make [a baby] sleep a little better, or better earlier," Gordon said. "That's been a category with a lot of innovation and a lot of rising price points."
Pricing and practicality
Still, there are ways that brands can respond to price-conscious consumers. Wieder said offering products that can be long-lasting or used in multiple ways is one key strategy for Lalo.
Lalo's latest line of bath gear, for example, has a tub that can be used up to about nine months of age. Once outgrown, it can be repurposed into a toy bin compared to other baby bathtubs that would no longer serve an obvious purpose. It also launched a bundle to offer deals for those buying across the collection. 
And later this year, the brand plans to launch a loyalty program that will offer a points-for-cash rewards system. 
"People want to make their lives easier, and they want to lessen the burden on their wallet," Wieder said. "Brands that they're loyal to will want to incentivize that."
In some cases, brands might respond by lowering prices. Uppa, a high-end stroller company, responded by lowering the price of its luxe and in-demand Vista stroller to $999 at the start of this year, a reduction of at least $100 on its models. The company didn't respond to a request for comment but said in a news release the reduction was driven by "a multitude of factors, including the decrease in freight costs."
Hindi Zeidman is founder and CEO of The Ollie World, a nine-year-old brand that launched a popular swaddle. Sales of her signature product were up 2022 compared to 2020, despite having a year without inventory in 2021 due to manufacturing holdups. 
Overall, she said brands in the baby space are mindful that parents want value out of their products. The Ollie is priced at $65, with the opportunity for bundle values and discount codes. Made of a custom stretch fabric that wicks away moisture, allows for easy diaper changes and can be worn through various sizes, Zeidman said the price reflects the science and technology that makes the product work. 
This January, she launched her second product — a sleep sack called Alphie that can be used by babies who outgrow the swaddling stage. The first shipment containing tens of thousands of products sold out within a week; Zeidman attributed that success to parents who follow Ollie on social media and have previous experience with the company. 
"People still want the best, but they want to spend their money where they know there's a reason behind that spend," Zeidman said.