Why grocers are touting inflation-friendly Thanksgiving meals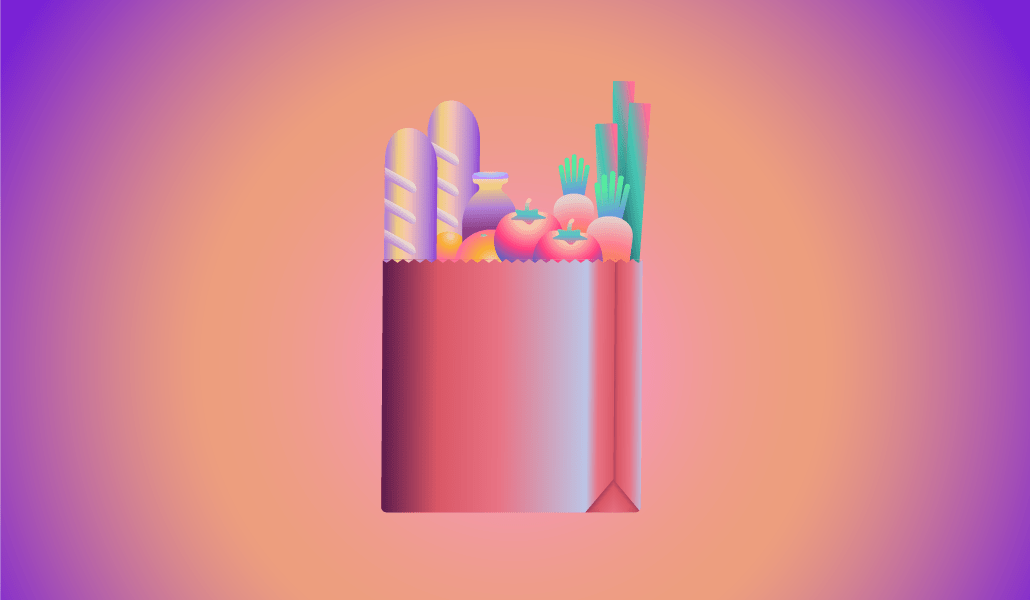 Ivy Liu
In an attempt to get more people to shop with them, grocers are aiming to cut a few dollars off of shoppers' Thanksgiving meal budgets. 
Target compiled a list of grocery items that could help shoppers keep their Thanksgiving meals under $25 in a blog post earlier this month. Walmart, on the other hand, is rolling out two Thanksgiving meal options at lower price points than last year. Lidl is also touting Thanksgiving meal discounts under $30.
It's no surprise that inflation is pushing shoppers to look for ways to save money on their Thanksgiving meals. A report from market research firm Cricana indicates that the cost of Thanksgiving baskets has grown 27% from 2019. To encourage shoppers to shop with them, grocers are opting to take a hit in their margins in exchange for more foot traffic and transactions.
Although inflation has bumped up the cost of grocery staples, people's Thanksgiving spending budgets haven't budged, said Rachel Dalton, head of retail insights at Kantar. "Shoppers' spending intentions indicate they plan to maintain their spending. There's going to be fewer shoppers that say they're going to spend more," Dalton said. "When you're in that environment, all retailers are really looking to step up their game."
Indeed discount hunting has stuck around. As a result, discount grocers like Lidl and Aldi have expanded their U.S. presence this year. Lidl has over 170 U.S. stores and has opened several stores new stores this year in cities like Greensboro, NC and Washington, DC and New York City. Meanwhile, Aldi is opening 120 new stores this year and its annual sales were up over $2.4 billion from the previous year.
This Thanksgiving season, discount grocers don't intend to miss out on the Thanksgiving demand either. In an announcement earlier this month, Lidl said that its Thanksgiving deal under $30 — which includes a 13-pound turkey for 49 cents a pound — can feed up to 10 people. Aldi is offering up to 50% off over 70 holiday staples starting Nov. 1 until the end of the year.
"Despite the fact that inflation has come down a little bit overall, it still remains pretty high," said Blake Droesch, senior retail and e-commerce analyst at Intelligence Insider. "A lot of the trading down and discount hunting that we saw with grocery shoppers when inflation was really at its heights have stuck around."
Although grocers are taking a hit by rolling out these discounts, Droesch said that retailers can make up for it from the store visits and transactions that it could attract. He said that shoppers might enter a store to buy their grocery essentials, but they could also purchase other high-margin items.
"Grocery, a lot of the time, is about getting people in the store," Droesch said. "If you can get people in the store by waving a sale in front of them, they're not just going to buy the products that are on sale. If you get them in-store, they're more likely to also purchase other items that they need that aren't on sale at full price."
Barry Thomas, senior thought leader at Kantar, said that some grocers are also slipping private-label products into their Thanksgiving deals, which could give them better margins and help them potentially convert people into loyal customers. For example, on Walmart's Holiday meal page, its products under its Great Value brand are sprinkled throughout sections dedicated to food prep and meal ingredients. Target's Thanksgiving dinner for $25 features seven products, three of which are from its private label Good & Gather brand.
"Everyone had private label woven in to a degree," Thomas said about grocers cross-merchandising private labels with national brands. "They're doing a nice job of subtly putting that in."
Kantar's Thomas and Dalton said that when rolling out these discounts, grocers have to make sure they are in stock. Otherwise, customers would be left disappointed and have a bad opinion of the company. Grocers should also be sure to give customers a great shopping experience in order to convince them to come back even without a sale.
"The risk is making sure they can get the stock and stay in stock. You don't want to have a disappointed shopper who's looking for a deal and can't find it," Dalton said. "They may be taking a hit for sure on their margins. But what they're hoping is they'll get a return on that with a happy shopper that comes back."