Why DoorDash wants to tap Wordle users to drive DashPass membership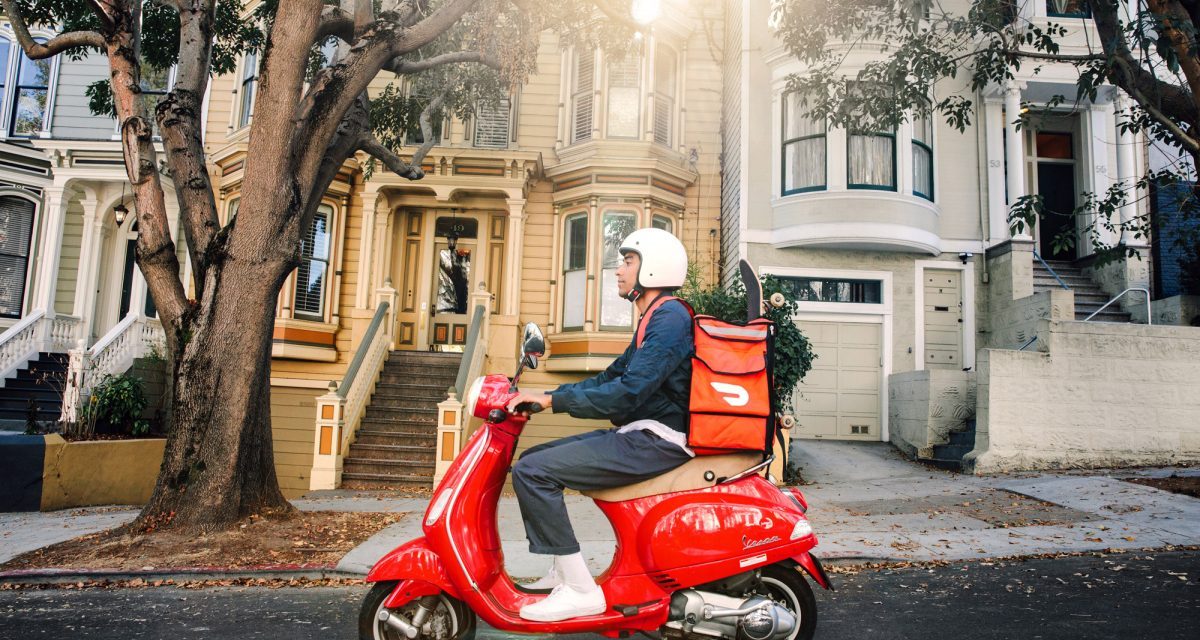 Food delivery giant DoorDash will be the first brand to run mobile ads on the The New York Times' popular online word puzzle Wordle to drive engagement towards its paid membership program DashPass.
Every Wednesday from July 5 to August 16, DoorDash ads will pop up before users play Wordle within the game's mobile web experience only. Users will be able to redeem the Wordle of the day as a discount code on the DoorDash app or website after they sign up for DashPass. As part of the sponsorship deal, DoorDash will also run interstitial video ads within the Wordle mobile web game experience every day except on Wednesday, when the Wordle promotion is active.
At a high level, the company said it wants to tap into the high engagement offered by Wordle. The game has been played more than 2 billion times over the course of 2022. Meanwhile, DoorDash most recently said it has 15 million total DashPass subscribers, who get perks like $0 delivery fees, reduced service fees and other member-only benefits in exchange for paying $9.99 a month.
The reach of Wordle, according to DoorDash Vice President of Consumer Marketing Gina Igwe, prompted the platform to try a new approach. "It was very exciting to hear about their [Wordle] weekly active users and how engaged those users were in returning to play the game again. We saw this as a really great opportunity for us to try something new," Igwe told Modern Retail in an interview.
As Andrew Lipsman, principal analyst for retail and e-commerce at Insider Intelligence, sees it, the Wordle sponsorship is indicative of the fact that DoorDash is increasing its emphasis on getting DashPass signups. "They see that as a long term loyalty and lifetime value driver," Lipsman added.
DoorDash first released DashPass in 2018. The company took a positive reading of its first quarter earnings as online food order frequency reached an all-time high. In May, DoorDash reported a 40% jump in revenue to $2.04 billion. Net losses narrowed to $162 million from $167 million in the first quarter of last year.
On the latest earnings call, DoorDash Chief Financial Officer Ravi Inukonda said DashPass continues to "drive strength" in the overall business, both domestically, as well as internationally. "We are very comfortable with the progress we have made and Q1 was a very strong quarter for DashPass for us," Inukonda said.
"As far as the audience goes, it makes sense, because it's going to concentrate more around people in major metro areas. It's going to be highly skewed to The New York Times readers and maybe a little bit less so on Wordle users," Lipsman added.
The advertising division of The New York Times first reached out to DoorDash to strike this Wordle ad partnership earlier this year. The division offered DoorDash the opportunity to run ads on the game's mobile web version, a surface where a lot of The New York Times' non-paying users will be shown the ad.
"Knowing the cultural cachet that comes along with Wordle, we thought this would be a really great opportunity to reach a new audience, pull them into DoorDash and then talk about our DashPass subscription product in order to to reach a new group of folks," Igwe added.
To measure the success of the campaign, DoorDash will be tracking impressions and traffic driven by the ads. And then with the promo code itself, DoorDash will be looking at redemptions.
For this week, DoorDash will offer users 75% off their first purchase after they sign up for DashPass. The discounts offered are subject to change every week, the company said. "We're taking that flexibility to choose what that offer should be, based off of the response that we're seeing, what's good for consumers, what's working, all of that and then we'll have subsequent offers the following weeks," Igwe added.
DoorDash is also running a five-week long summer campaign promoting DashPass. The campaign features a 45-second ad spot starring American Pie lead actors Jason Biggs and Seann William Scott. The ad is now airing on Hulu, in-app, and across paid digital, social, radio and other national TV networks.
Ultimately DoorDash wants to be a part of pop culture through this latest partnership. "One of the things we talk about is being part of lifestyle culture. And Wordle is a huge part of I would say everyday life," Igwe added. "People talk about it every day. They share it every day with their friends and family. They look forward to doing it."
Lipsman said the ad could potentially be effective, because the repetition of the DoorDash message happens to be on a frequent enough cadence. But, he added "it's probably a more expensive way of advertising."