What to expect at the upcoming Shoptalk 2023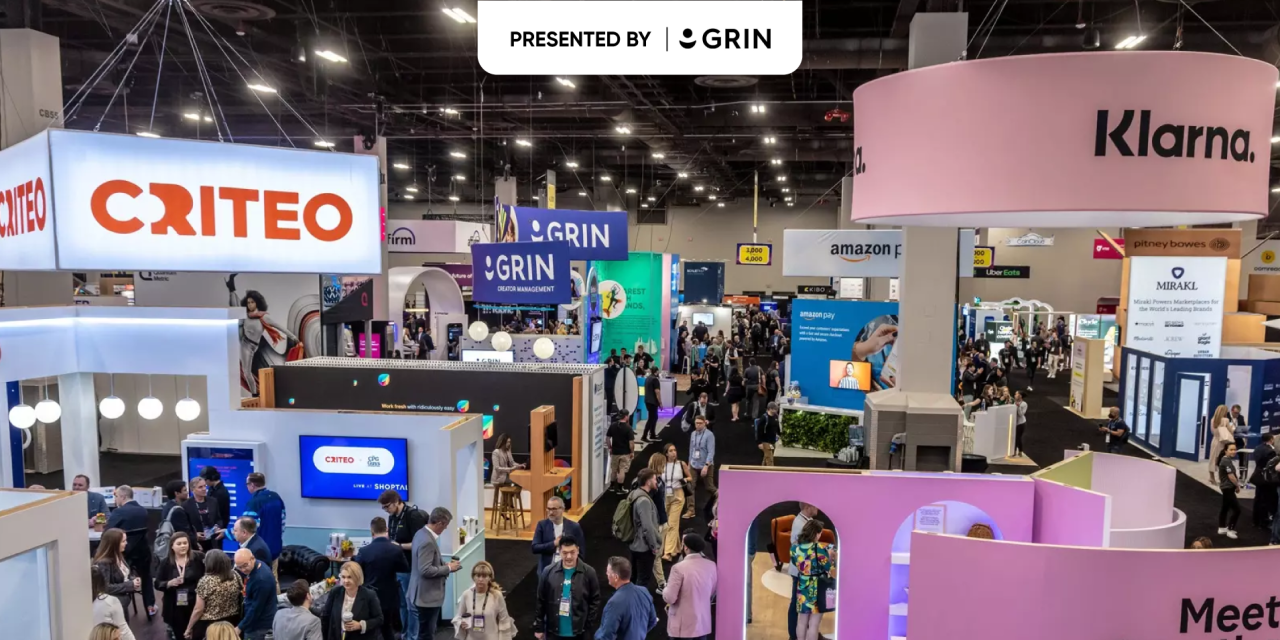 Next week, retail analysts and representatives for some of the most notable retail brands are set to gather in Las Vegas for Shoptalk.
With over 275 senior-level speakers in attendance, the event will touch on the latest trends in e-commerce, merchandising, marketing, physical stores and supply chain. Each year, roughly 3,000 retailers, brands, investors and media firms, among others attend Shoptalk. The event will be held at Mandalay Bay and will feature panels with c-level executives and industry experts as well as networking opportunities. But this year marks a return to normalcy after three years of industry tumult.
Shoptalk was founded back in 2015 by Anil D. Aggarwal and Simran Rekhi Aggarwal as an event where people who work in the retail industry can gather together to discuss business models, technology and trends. By 2019, Shoptalk was acquired by events services company Hyve Group plc. The annual retail conference was canceled in 2020 and 2021 due to the pandemic, which experts said makes many in the industry eager to reconnect with their peers in person this year.
"Seeing and learning beyond just a virtual setting is pretty powerful," said Barry Thomas, senior thought leader at Kantar. "You generally get a level of learning out of [these events]."
Indeed, many in the industry are looking forward to attending the in-person gathering again. When Shoptalk finally returned last year, the event surpassed all its previous attendance, sponsorship and revenue records. Last year, the event had 90 content sessions and nearly 10,000 registered attendees.
Back when Shoptalk launched its first event, just 2,000 people were projected to attend. This year, Shoptalk expects to have over 10,000 attendees and have over 650 companies sponsor and exhibit at the event. There will also be over 150 sessions to choose from.
Big retail names like Ulta Beauty CEO Dave Kimbell, Levi Strauss & Co CEO Chip Bergh and Pinterest CEO Bill Ready will be live interviewed one by one by journalists at Shoptalk. Other sessions will discuss topics like recommerce featuring executives from ThredUp, Ebay and AptDeco. There will also be a session, called 'Shark Reef' Startup Pitch, in which 12 early-stage startups will share how their technologies can solve problems in retail in a three-minute presentation. 
Amanda Astrologo, partner at consultancy firm the Parker Avery Group, will be an interviewer in a session discussing pricing and merchandising solution. The session will touch on how technology can solve logistical challenges like what inventory to order, how many and how to price it. 
In her eyes, this year's event represents a meeting of the minds for businesses of all sizes. "Even for those big brands, they want to come and they want to hear new ideas," Astrologo said. "People like to share ideas and hear from the big brands and the little brands and learn from each other."
Hearing new ideas and getting a better sense of upcoming trends in retail has become even more important now because the pandemic introduced new capabilities and new problems, she said. In the past, she said Shoptalk started out being very digital and marketing focused, and now these topics have become even more relevant due to the rise of omnichannel shopping. 
"I think it's getting a lot of traction from the technology community. I think it's getting more attention from the strategic arm of many of those great organizations," Astrologo said. She added that the mix of guests in attendance has also changed. "Directors of innovation, directors of strategy, directors of brand are definitely more in attendance than what we've seen in the past and that's the exciting part."
Attending events like Shoptalk can also be good for business. Marcel Hollerbach, chief innovation officer at product-to-consumer platform Productsup, said that Shoptalk is also an opportunity for vendors to network and meet potential clients. Hollerbach said this is one of the two most crucial conferences for his organization.
"The more high quality the attendees are, the better it is for everyone," Hollerbach said. "As a vendor, if you're selling more into enterprise-sized businesses like we are, then it's also great to have leaders of the industry there."