'We were a little scared': Kurt Geiger CEO Neil Clifford on exceeding $200M in U.S. sales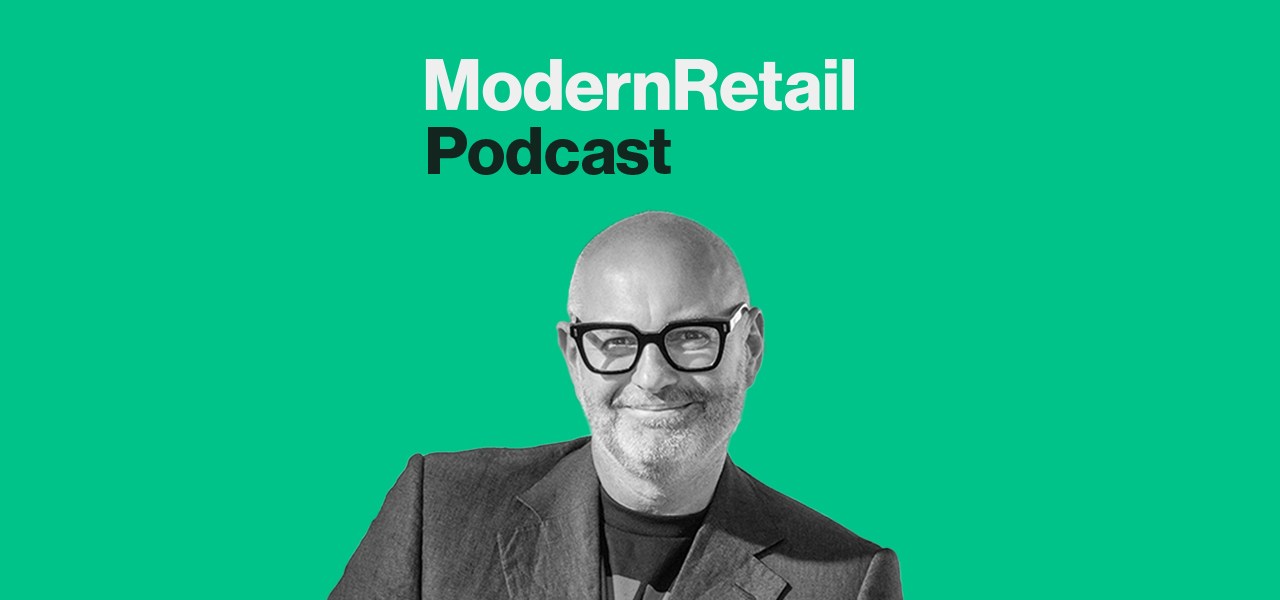 Subscribe: Apple Podcasts • Stitcher • Google Play • Spotify
U.K.-based fashion brand Kurt Geiger has been around since the 1960s, but has big plans to further expand its U.S. presence.
The brand entered the U.S. around six years ago. "The U.S. is our number one market, it's bigger than the U.K.," said CEO Neil Clifford. "It will be north of $200 million this year… I think next year, comfortably, we'll be north [of] $300 million." Meanwhile, this year the brand as a whole is on track to bring in more than $40 million EBITDA on nearly $500 million in total revenue.
But what the U.S. currently doesn't have is a Kurt Geiger retail store — this growth over the last half-decade was thanks to its department store partners like Dillard's and Nordstrom. It was also thanks to e-commerce sales, which came in at $40 million this year in the U.S. — three times as big as the U.K.'s online DTC sales.
Against this backdrop, Kurt Geiger is ready to enter physical retail. Clifford joined this week's Modern Retail Podcast and spoke about the brand's growth and future ambitions. He's been with the company since 1996 and shared some of the biggest lessons he's learned over those decades.
"I'm a big lover of North America," Clifford said. "So we always talked about [how] surely we will be successful there." But the company didn't enter the U.S. until only a few years ago. "We were a little scared," he said, "because it would be a huge venture."
Despite the initial reticence, the venture is working out. Next year, Clifford said, Kurt Geiger plans to open its first U.S. stores. "We will open a new flagship store in London in September… our largest ever store, 3,500 square feet. And that is really the [evolution] of our concept — it will be the template for the U.S.," he said.
Now, Clifford has big plans on the marketing front — an area Kurt Geiger has never really invested in. "We definitely have been very pleasantly surprised on the level of impact we can make digitally without having any stores," he said. "We definitely have turned our dial to digital marketing in quite an intensive way to support our brand awareness growth."
Here are a few highlights from the conversation, which have been lightly edited for clarity.
Department stores are alive and well
"We love department stores. We know department stores very well, we operate in many here. We understand how department stores operate. We love the fact that there's a captured market there. As long as you choose your partners correctly — they want to present your brand in the right manner and price it in a full-price manner and be around your competitors and appropriate products — we always said that we would stand behind that strategy. It was always the right that we wanted to do: partner with amazing retailers that would understand our brand and give us access to amazing customers."
How Kurt Geiger approached growing its presence in the U.S.
"We definitely have been very pleasantly surprised [by] the level of impact we can make digitally without having any stores. We definitely have turned our dial to digital marketing in quite an intensive way to support our brand awareness growth. Because if you said to me, what are your challenges? I think the success of what we've seen so far is predominantly based on two things. One, our partnerships with our department store partners: where we're presenting our products to the right consumers and in the right manner. And I think they have afforded us huge credibility because we are a brand that's been chosen by Dillard or Nordstrom, and Bloomingdale's. It's something that they're very proud of and adore. So I think that's a big element of the success. But the other point would be our creativity in our design. and we think… that from a product perspective, it's highly distinctive."
Investing in e-commerce
"With ecomm, we put a big investment into Southern California — with a warehouse and a team of people and systems and operations — four years ago. We've just doubled that in size two weeks ago. So we're now set up for $100 million dollars of [digital] sales, in terms of people operation systems technology. And, I mean, our product looks amazing digitally. If you said to me, what is the one differentiator for Kurt Geiger? It is what we design."