'We wanted to build a brand that was based on a collective perspective': R+Co president Dan Langer on growing a luxury haircare brand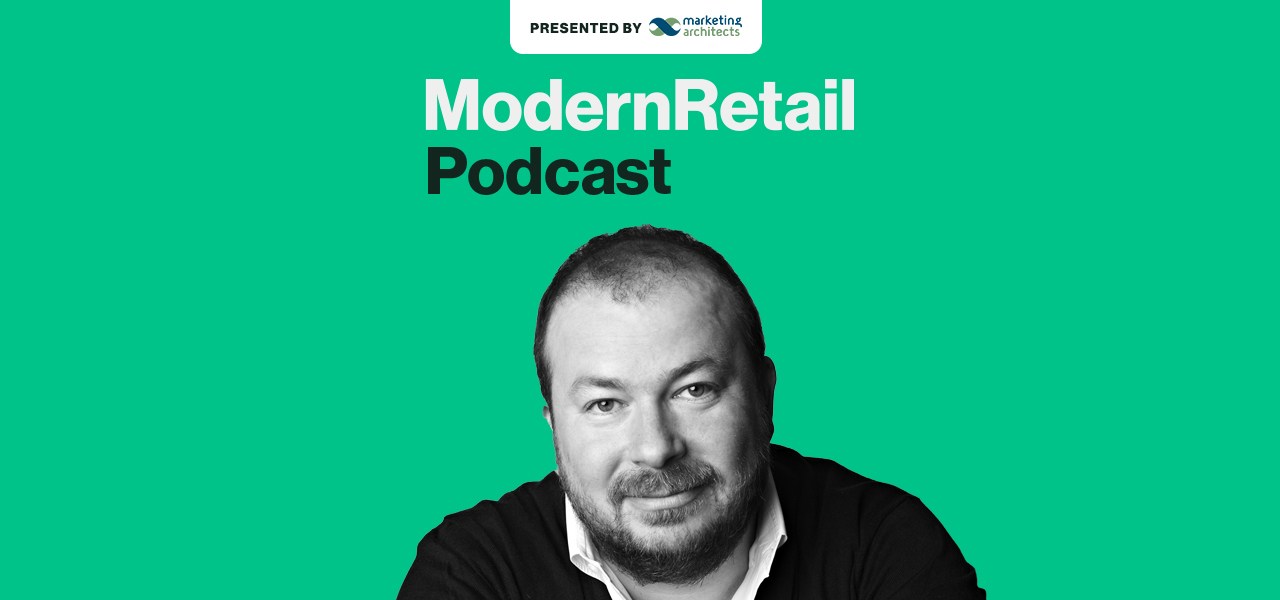 Subscribe: Apple Podcasts • Stitcher • Google Play • Spotify
R+Co has established itself as one of the premier players in salon haircare — and over the years it's been slowly expanding. At the same time, the brand takes great pains to stay true to its roots — and won't be straying far from its salon partners.
For example, the brand, which is owned by Luxury Brand Partners, recently launched a hair color line. According to R+Co president Dan Langer, this latest foray was due to feedback from its community of hair stylists and professionals.
"We want to build [the color business] out with the same philosophy of our heritage line, R+Co, which was involving a collective so that every shade of the line could be best in class," Langer said. "We're always in dialogue and conversations with different hairdressers, mainly because they're our friends — and they're part of our own communities."
Langer joined the Modern Retail Podcast this week and spoke about the brand's journey. It first began 10 years ago; "we wanted to build a brand that was based on a collective perspective," Langer said.
So he brought together a group of experts — the top haircare professionals in the industry — to form the original line. From there, R+Co has grown mainly via its salon business. That remains the company's primary business model.
But over the years, R+Co has expanded into new areas. Beyond the new color brand, it launched a premium haircare line focused on sustainability called R+Co Bleu. Langer described it as the company's "couture collection… really focused on sustainability, performance, and design."
With all of these new sub-brands, however, Langer said the core remains the same. R+Co uses its collective of experts to make sure the products are quality — and then taps them and their networks to get the word out.
At the end of the day, it's the salons that remain the biggest evangelists for a brand like R+Co. That business-to-business channel, Langer said, "is a huge part of our marketing."
Here are a few highlights from the conversation, which have been lightly edited for clarity.
How R+Co first began
"It started 10 years ago — we wanted to build a brand that was based on a collective perspective. Up until that point, most brands in the space in the category were based on a singular perspective — a single artist — and we thought 'What if we put together the best hairdressers in the world to debate and collaborate on what products and education should be?' Invariably, you're going to get this incredible result because you have the best in class or in any category — whether it's the best person for editorial, best person for salons, best person for education — collaborating and debating what product should be like. And that's what we embarked on doing, and that's what we do."
On expanding into hair color
"We've been working on hair color for a long time, actually, for over five years, because we want to perfect and we want to do it in an R+Co way. Historically, hair color has been kind of a secret in salons — most customers don't know the brand of hair color that's being used on them. And as a result, we want to leverage the fact that we had great stylist awareness, salon awareness, customer awareness, to make our hair color a little bit different. One of the key tenets of it is actually being requested by end consumers. So we started building out this hair color to be best in class, to be the highest performance."
Salons are the best marketing
"I think our marketing, is in a big part linked to salons. So our salon aims are really the best salons around the country. We work with the marquee locations in every single zip code. And that's where the awareness happens. They've got customers coming in, they've got stylists who are best in class — and that's where the awareness comes, for the most part, to the end consumer. Because they're trying it there. They're getting exposed to it. They're seeing the performance of it. They're living with it for six to eight weeks in between visits. So I think that's a huge part of our marketing. It doesn't hurt that the collective also does the top celebrities and influencers in the world."