Brands are promoting affordability in their marketing amid inflation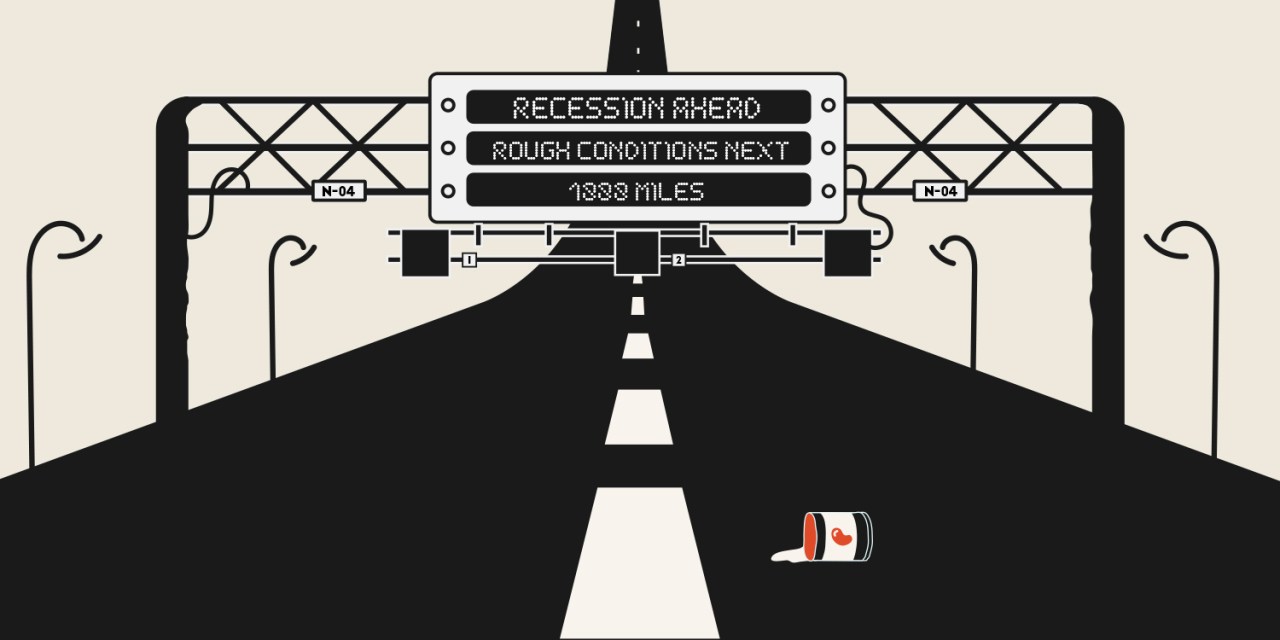 As recession fears mount, some e-commerce brands are changing their marketing strategies to more clearly communicate affordability in their commercials and promotions this year.
To appeal to the deal-conscious consumer, three brands that Modern Retail spoke with have changed their marketing language and launched new campaigns that emphasize pricing and put the value for money promise front and center for potential customers. To be sure, many of these companies already made affordability a focus before inflation hit a four-decade high last summer, but now they are communicating it even more prominently.
For instance, direct-to-consumer eyewear company Eyebuydirect said it will launch two connected TV and YouTube commercials this year to communicate affordability to its audiences. Luxury resale platform Fashionphile said more than ever before it will push for language to show shoppers exactly how much they can get off of the retail price by buying from Fashionphile. And rental service Nuuly unveiled a new campaign last week, where the brand is leaning into that value for money proposition by telling shoppers to extend the lifespan of clothes through both rental and resale.
Luxury resale platform Fashionphile's director of brand marketing Lauren Leger said the majority of its consumers nowadays are price-conscious, and the platform seeks to better communicate with them. "In resale, we're in a unique position where not only can we offer sales as in a traditional promotion, but we also offer a discount off of the retail price depending on the condition of the item. That's the language that we're pushing more than ever before," Leger told Modern Retail.
On its homepage, Fashionphile has a collection currently running on items that are selling for what Fashionphile claims is over 50% off the typical retail price — a section that Fashionphile has had on its site since 2019. "Some of these items have tags on them, they're in new condition, but we as resellers get to use that language because the item at the store was of a different value," said Leger.
Fashionphile, founded back in 1999, has gone through multiple downward economic periods since it began operating. This current marketing messaging is a departure from Fashionphile's marketing language in 2022 and 2021 which was about "skip the line and get the exact bag that you want now."
"Last year in the ultra luxury accessories industry, there was a supply constraint. You couldn't walk into a story and necessarily buy exactly the handbag you wanted," Leger explained. "Versus today it is about the deal conscious consumer and how they can best invest their money with their ultra luxury accessories."
Of course, one of the biggest keys to promoting affordability is having a wide variety of items that appeal to deal-conscious customers. Over the last two years, Luxottica-owned Eyebuydirect said it has increased its portfolio of affordable options for glasses it offers to customers by 200% to over 4,000 SKUs with frames starting as low as $6.
"We want to make Eyebuydirect one of the names that everybody thinks of when they think of high quality, affordable prescription glasses that you can get in a very easy way. And really be able to style yourself in an affordable manner. We're always striving to build that awareness," said Jim Merck, brand director at Eyebuydirect. "And to do that, you'll see some new commercials coming out in the early part of this year," he added.
"To communicate Eyebuydirect's affordability, we will continue to include the prices of new collections, weekly style drops, limited edition frames and more through brand and product campaigns on our paid and earned marketing channels," Branden Maes, Senior Brand Marketing Manager at Eyebuydirect, wrote in an emailed response.
Experts anticipate a recession in 2023. In a quarterly Wall Street Journal survey conducted in October last year, analysts on average predicted that there was a 63% risk of a recession in the next 12 months.
Kim Gallagher, director of marketing and customer success at Nuuly said that the clothing rental service has benefitted positively from the macroeconomic uncertainty. Nuuly charges shoppers $88 a month in exchange for six items of clothing from over 150 brands. She added that many people are subscribing to Nuuly as they consider it to be a good value for money proposition versus the alternative, which would be buying new clothes for special events and occasions.
In the third quarter of last year, Nuuly's net sales increased by $22.6 million year-over-year, according to parent company Urban Outfitters, Inc. Nuuly's growth was largely driven by a 185% increase in its subscribers compared to the same period last year. "We actually feel like it's a good position for a company like ours," Gallagher added.
"Our existing customers already talked about us as being really good value for money. We've heard this since we launched from our customers, but we knew that we probably needed to make it a little bit more front and center for our prospective customers," said Gallagher.
Nuuly's messaging focuses on to three different pillars: creativity, sustainability and value for money. "And making sure that for a new customer, they really understand that, you could either be spending thousands of dollars to buy all these items, or you could rent them for $88 dollars. And we're finding it's really resonating quite well," explained Gallagher.
Nuuly's latest campaign called 'More Life in Your Clothes' is running on paid social channels, podcasts as well as some connected TV spots on Hulu — a first for the brand, added Gallagher. This most recent commercial from Nuuly is about prolonging the lifespan of your wardrobe through rental and resale. Nuuly collaborated with a group of online creators as well as singer, actress and model Maria Isabel to communicate value for money among other facets. "We pulled out different messages which all laddered up to either value for money, creativity, or sustainability," said Gallagher.
Traditionally, Nuuly in its marketing doesn't focus so much on macroeconomic factors like recession but more on sustainability. Gallagher said that's because when a customer suspends or cancels Nuuly, it has to do with seasonality being a considerably greater influence on their customers' decisions.
But this year, the company "has its eye on recession" and wants to build awareness that rentals in itself are more value for money versus the alternative of buying. "That's the kind of the stage we're in, we still see the rental market as being pretty nascent. So, we have to educate and drive awareness of our brands. So that's a big focus area for us this year," added Gallagher.
Ultimately, Leger from Fashionphile said, "2023 is all about accessibility at an accessible price point, whatever that means to you."