'There will be some contraction': Camino Partners' Elle Lanning on rocky consumer VC landscape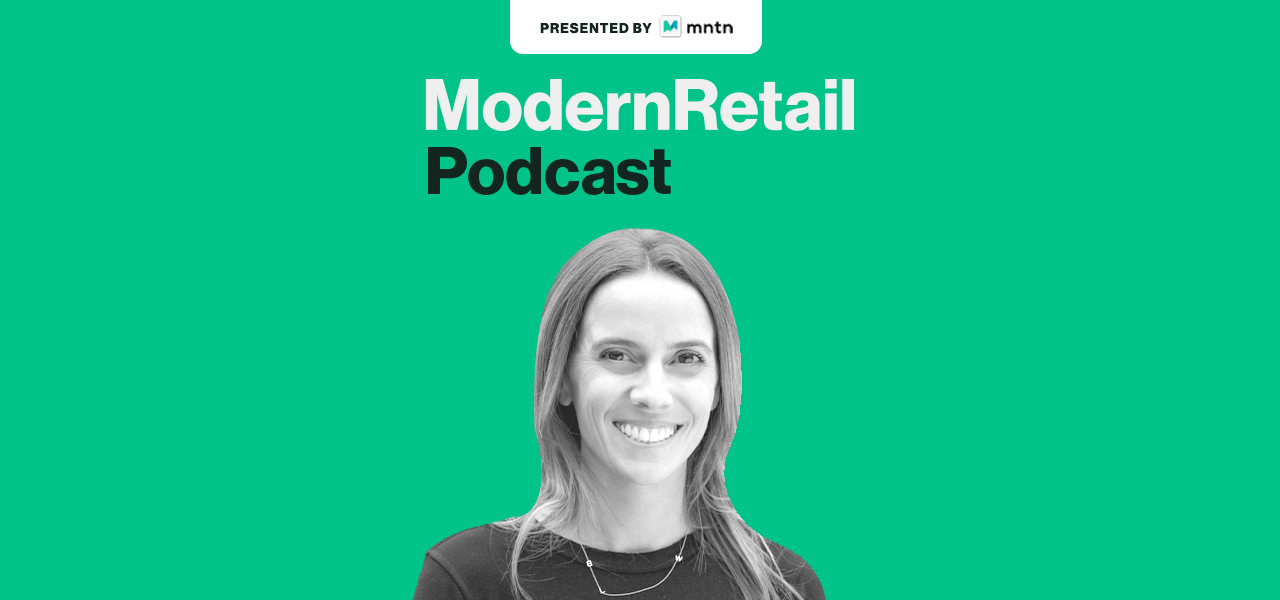 Subscribe: Apple Podcasts • Stitcher • Google Play • Spotify
The brains behind the snack giant Kind are now bringing their expertise to the investment space.
Kind founder Daniel Lubetzky unveiled Camino Partners earlier this month, an investment and incubation platform looking to help the next wave of entrepreneurs. The idea is to harness what made Kind — which sold to Mars in 2020 for reportedly $5 billion — so successful into a program that will fund the next successful consumer-facing brands. That's no easy task, according to Elle Lanning, managing director at Camino Partners.
She joined the Modern Retail Podcast this week and spoke about Camino, and its plans with the $350 million it is deploying. She also talked about the overall consumer brand investing space, and what industry changes are likely on the horizon.
"The thesis is heavily rooted in our operating experience," Lanning said.
Lanning herself is a Kind alum. She worked at the company for over a decade, starting in the marketing department and ultimately becoming chief of staff. Once the company sold to Mars, Lanning said Lubetzky and the Kind team were trying to figure out their next move. "We've amassed this experience — we have great talent from different stages and different functions along the way of Kind's growth," she said.
But the big question remains: what will Camino invest in? Past investments from earlier iterations of the platform include the snack brand Belgian Boys. As Lanning described it, the focus is on "value creation, from the sense [that] we're supporting products and services that better a consumer's life." That could be a better-for-you snack bar, but it could also be a wellness brand.
This fund comes at an interesting time. Money was flowing to consumer startups over the last few years, but things have begun to cool. In Lanning's eyes, the industry may have been too flush with cash, which made it nearly impossible for some companies to stand out. Camino, then, is a way to suss out the real next industry leaders.
But that may come at the expense of other brands — and Lanning is aware of that. In fact, she thinks the next few years are going to be tough.
"I do believe that there will be some contraction," she said. "I think that [over] the next couple of years, you're going to see some brands that might have had early shoots of promise probably cease to exist."
Here are a few highlights from the conversation, which have been lightly edited for clarity.
How Camino came to be
"It was really once we had formed the strategic partnership [with Mars], once we had seen through our responsibilities to ourselves and our shareholders… once we did that, we kind of turned and said, 'Okay, what do we want to do now? We've amassed this experience, we have great talent from different stages and different functions along the way of Kind's growth that we'd love to put back together in some capacity.' And, so we looked at a few different things. We looked at: do we start another single operating business, and go back all in on one thing again? And, where we net out was really wanting to find what we call like-valued teams and companies to put our experience to work with them across a broader set of businesses than just one."
Camino's investment parameters
"We don't have as rigid of filters or parameters as I know some other investors do. But we do have a set of criteria we look for. And it's interesting because if you root it in Kind, and you look back at the time when Daniel took on his first outside investment; if you were to have talked about [concepts like] like the TAM then, we sat [in between] functional and diet bars for several years. I presume it did filter Daniel and Kind out of a lot of investors' criteria set. You have to have some of that for expediency, right? Because there's the volume of things that you're going to move through. But then we try to make sure we're somewhat nuanced in our look. And so, we talk about it in the sense that we want to partner with the companies where we feel like we can put a maximum amount of the breadth of our experience to play."
On the difficult landscape ahead for brands
"I do believe that there will be some contraction. I think that [over] the next couple of years, you're going to see some brands that might have had early shoots of promise probably cease to exist. And that goes back to this idea that they maybe weren't built for the long term out the gate. We're big proponents of consumer choice. But at some point, choice has diminishing returns. And I think that there are a lot of oversaturated categories that brought themselves to that place. And so you'll naturally have some fallout."