Software startup Kale looks to stand out in the creator space by turning everyday shoppers into brand ambassadors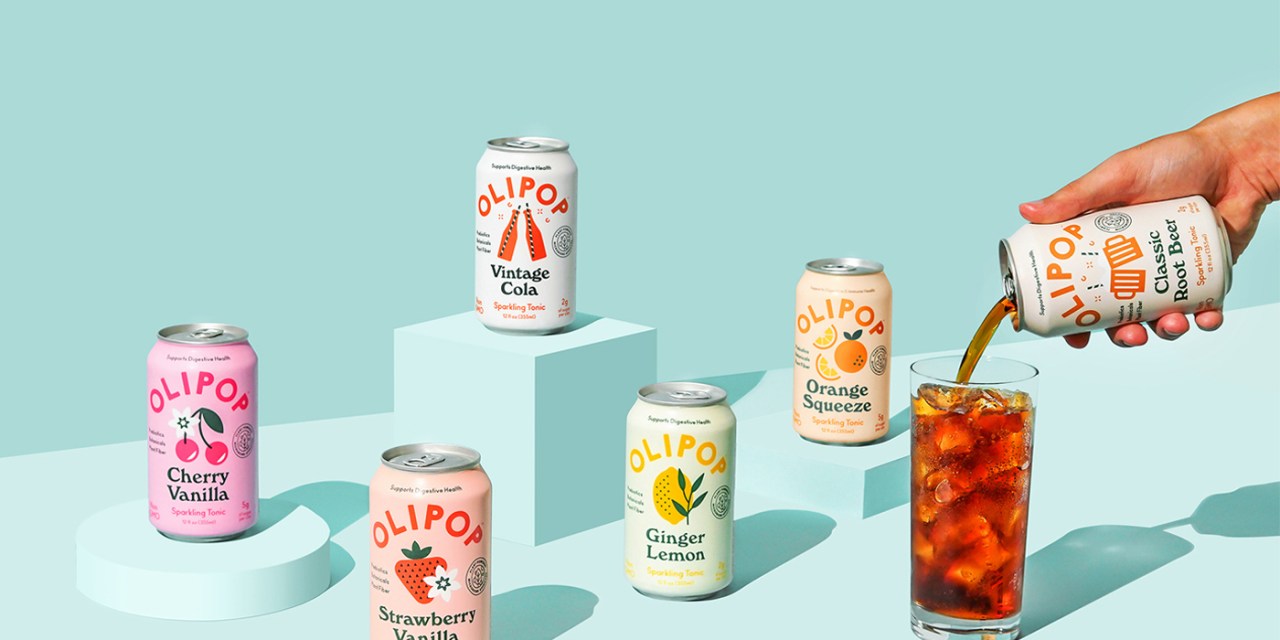 Startup brands are looking for more digital tools to drive in-store sales, while also mining social media for user-generated content (UGC). 
A new platform called Kale, which launched last October, is marrying both concepts on behalf of digitally-native brands.
According to Kale, the rewards platform enables any customer to earn cash by posting about a product — something they may already be doing on social media. In contrast to other influencer marketing software startups like Shopify Collabs, Grin and the TikTok-focused Bounty, Kale bills itself as a rewards program geared toward everyday shoppers, designed to find the casual customers who are interested in making extra cash for posting about their favorite brands.
According to the company, Kale uses a proprietary algorithm to comb social media for keywords to find people already posting about the brands it works with. The company also gets a chunk of its users through brands referring their followers to Kale, with some brands automatically replying to any who tags them in a post with a prompt to use Kale. While companies can theoretically implement these types of programs, Kale says its tech helps better automate and manage communication and payouts. The goal, according to the company, is to fuel old-fashioned word-of-mouth as a form of profitable marketing at a time when brands are looking for more efficient marketing tactics.
In 2021, VC firm Forerunner led Kale's seed funding round to help the company launch last year. Kale's clients include Anthropologie, Free People, Beyond Meat and snack startup Tru Fru. According to Olipop, one of Kale's current clients, the platform has helped the company identify user trends and generate authentic social media content over the last few months.  
The way the partnerships work, said Kale co-founder and CEO Isha Patel, is that each brand allocates a budget for Kale to reward effective UGC. Once the creator posts and generates engagement, the platform pays them out within 24 to 48 hours. There are several factors that impact the payment amount, Patel explained, including eyeball reach and the quality of the content. According to Kale, the company uses a rewards algorithm "that determines each payout based on your video's engagement, views and quality," meaning the more views the user gets, the more they earn.
Patel told Modern Retail that as more digitally-native brands launch in retail, the company is aiming to help CPG darlings generate in-store sales through their biggest fans, who also act like micro-influencers. "The idea is to get user-generated content out in the world in a cheaper way," Patel said. This means there is no product gifting or direct payments from brands, so people have to purchase the product with their own money and then talk about it to their friends and family on TikTok and Instagram. 
Patel said the platform considers itself a consumer-facing brand, while powering ambassadorship programs on behalf of brand partners in the back end. Currently Kale is mostly growing through word-of-mouth, with a new Kale post shared on social media every 10 minutes. Patel said the platform is adding a new user every four minutes and has about 50,000 creators.
"We identify creators of all sizes using a variety of signals like social media, DMs and even through Shopify," Patel said. "Our team is on TikTok all day to identify trends." For example, recently the company worked with Free People on a collaboration with Amazon Prime's series "Daisy Jones & the Six," in which customers showed off their '60s inspired outfits. 
Each company also builds its own campaign to tell followers how they can get rewarded for trying their products and posting opinions about them. So far, brand partners' prompts have varied and often depend on the types of products they sell. Cereal brand Magic Spoon, for example, asks customers to open their cereal boxes on camera or show followers what store they're buying it in. 
One of Kale's most successful case studies to date was with functional soda brand Olipop. 
Olipop prompts email subscribers and social followers to use Kale as a way to earn cash for showing how they drink their favorite Olipop flavor. Earlier this year, Olipop utilized Kale to capitalize on the popular "pour the soda in a wine glass" social media trend that took off around Dry January. The partnership increased Olipop's tagged TikToks by 40% in Feb 2023; there was also a 50% lift in Olipop's first-quarter revenue. 
Steven Vigilante, director of growth and talent at Olipop, said the company was originally connected to Kale via one of its investors. "As a marketing team, we're big believers in the 'long tail' of influencer marketing," Vigilante said, which leans more towards everyday customers vs. "professional influencers." He added that a platform like Kale helps "both incentivize and amplify" these customers while also compensating them for posting about the product.
"Through Kale, we realized our customers love pouring Olipop over into a wine glass or cocktail glass at the end of a workday as a way to unwind, a form of self care if you will," Vigilante said. "The challenge resulted in hundreds of posts and seemed to set off a real trend on social media," he said.
Another bonus Kale offers is in-store sales data generated from the ambassadors, that the platform passes back to the brand. Customers submit their info and text in their receipt to verify their purchase, how many monthly pieces of content they created and views on posts. "We had nearly 900 posts go live alone in March, generating several million views across various social platforms," 
Platforms that want to work with CPGs to drive in-store sales have been popping up in recent years. Digital sampling platforms like Aisle, for instance, have become a popular method to get people interested in a product to head to a store and purchase it. 
At the same time, leveraging everyday customers as nano-influencers is now a trend many brands are looking to as an affordable marketing tactic. Alex Greifeld, an e-commerce growth advisor and founder of the newsletter No Best Practices, said various types of ambassador programs "can be a great way for brands to drive awareness and diversify customer acquisition away from Meta and Google." 
For brands like Olipop, ambassadorship programs like Kale differ from its other sampling and in-store initiatives. "Historically, running promotions, passing out coupons and doing samples was more or less the only way to drive new customer trials in grocery stores," said Vigilante. With Kale doing most of the heavy lifting in finding fans of the brand, "we drive real trials and purchases in-store."
Kale plans to launch an app with more gamification features, such as notifications. "We're adding new brands to the roster this summer," Patel said. "For now, we're trying to reach the niche communities that are most relevant to these companies."