Research Briefing: Podcasts draw devoted audiences, but ad spending lags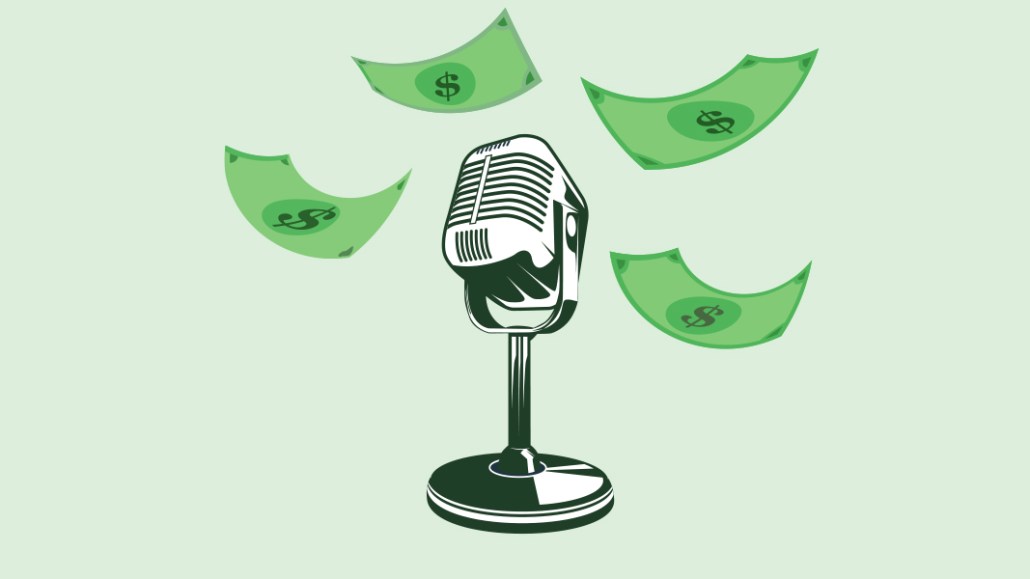 Welcome to the Modern Retail+ Research Briefing, your weekly curation of retail, technology and marketing research insights. Modern Retail+ members have full access to the research below.
In this edition, we share focal points from Modern Retail's recently released report on the current state of podcast ad spending and strategies.
Interested in sharing your perspectives on the future of retail, technology and marketing?

Apply to join the Modern Retail research panel.
67% of podcast ad buyers spend less than a quarter of their budgets on podcast ads
While interest and enthusiasm for reaching new audiences with podcast advertising may be gaining traction, actual budget allocation for podcast ads is lagging, according to a newly released report from Modern Retail+ Research, in partnership with Sounds Profitable.

To gain a better understanding of podcast advertising's future, Modern Retail and Sounds Profitable conducted an in-depth analysis of advertisers' current podcast ad budgets and ad strategies to ascertain whether real-world spending tracks with expert predictions for growth and overall optimism about podcast ad spending. Survey results found that the majority (67%) of advertisers who said they currently purchase podcast ads currently devote 24% or less of their media spend to podcasts.
The lack of confidence in going all-in — or just more in — on podcast ads as a budget segment is likely due at least in part to overall ad spend slowing down as advertisers scrutinize their budgets amid rising interest rates, inflation and overall uncertainty around the economy — and consumer spending.
Key findings:
More than one-third (36%) of advertisers who said they currently purchase podcast ads currently spend between 10% and 19% of their budgets on podcast ads. Only 5% of respondents said they allocate more than 75% of their media spend to podcast ads.

Lack of demand from agency clients and brands, along with budgetary considerations, are the main challenges facing the podcast ad market. Among respondents who have never bought podcast ads, more than one-third (37%) said "no demand from client brands or my own brand" was the main reason they had never bought podcast ads. Twenty-seven percent said "no room in the budget" was their top barrier to purchase.
Research Rewind: More U.S. shoppers use Shein than Temu, as the retailers vie for market share
Chinese-linked e-commerce giants Shein and Temu are engaged in multiple legal battles as they compete for market share of low-cost goods in the United States. And they show that both are trying to establish themselves as leaders in the burgeoning digital fast-fashion space.

Temu, which launched in the U.S. in September 2022, has positioned itself as a brand offering heavily discounted products in a number of categories. It is aggressively marketing in the U.S. to get more Americans to visit its website and download its app. Temu saw a surge in downloads and daily active users after it aired its first ad spot in the U.S. during the Super Bowl.

Separately, Shein, valued at roughly $100 billion, surpassed Amazon in terms of shopping app downloads from U.S. stores in 2021. To boost its U.S. presence, Shein has turned its focus towards its new marketplace launched in May. Shein is also expanding beyond fashion and beauty products and wants people to buy more than just clothes from its marketplace.

While startup e-commerce platforms like Shein and Temu have been dominating the headlines of late, older marketplaces like eBay still have a loyal customer base. This is according to new research from Modern Retail and Attest. A recent survey of 1,000 consumers asked which marketplaces beyond Amazon people made purchases on in the last six months, and more respondents said eBay than any other choice. But when zoomed in to focus on younger shoppers, Shein took the top placement.
Key findings:
Thirty-two percent of all respondents said they used eBay in the last six months. Shein came in second at 21%, and Temu got third place with 17%.
Nearly 400 of the 1,000 survey respondents were between the ages of 16 and 25 — and Shein was the most popular app among them — 35% of those respondents used Shein in the last six months, whereas only 25% had used eBay. Temu came in third at 16%.
See research from all Digiday Media Brands:
Modern Retail+ Research
Digiday+ Research
Glossy+ Research