Pitch Deck: How Showfields has revamped its pitch to brands following bankruptcy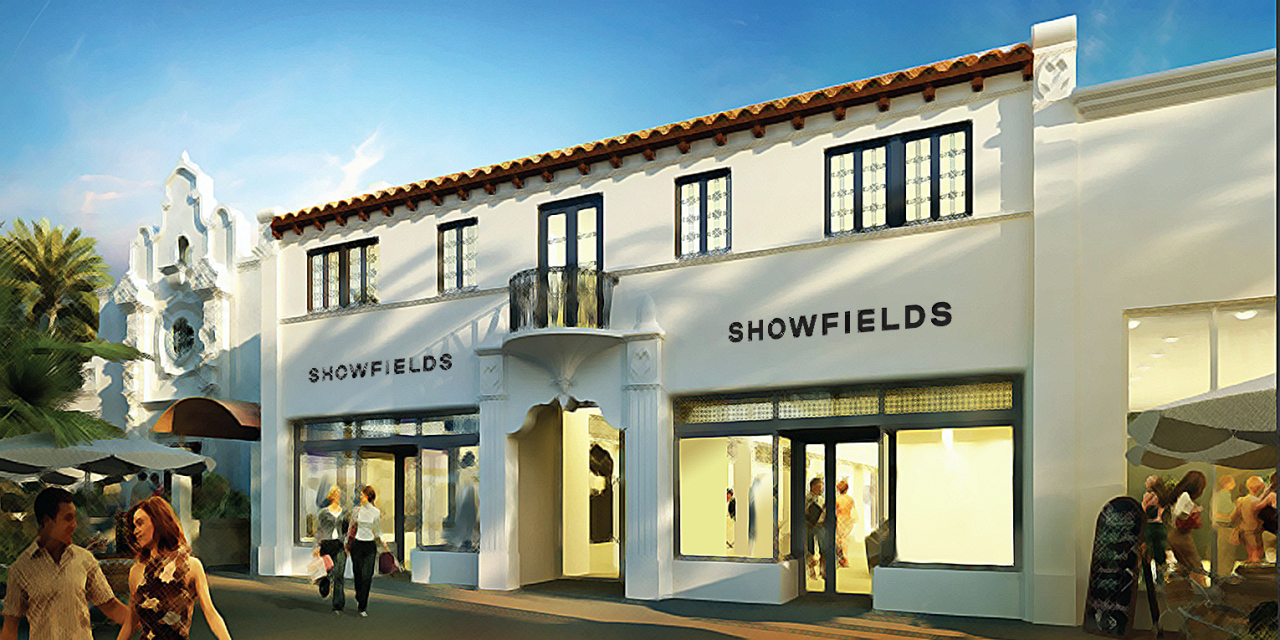 Showfields
After a volatile year, Showfields has refined its pitch to brands, and made some tweaks to its campaign offerings.
On October 6, Showfields, a multi-brand retailer, filed for Chapter 11 bankruptcy under the Subchapter V provision. And in the months leading up to the bankruptcy filing, some of Showfields' brand partners had grown frustrated with the company over late payments, technological issues, and smaller-than-expected sales, as Modern Retail previously reported.
Now, Showfields is trying to chart a path forward. In turn, the company's CEO, Tal Zvi Nathanel, shared with Modern Retail a pitch deck earlier this month that lays out why brands should make Showfields a part of their customer acquisition strategy, how brands should calculate the value of a Showfields campaign, and what types of brands are best poised to succeed in Showfields.
Showfields has garnered a lot of buzz since it launched in 2018 with the bold proclamation that it was running "the most interesting store in the world." The company's goal is to offer a better retail experience for brands and customers alike, and to that end, its business operates much differently than that of a traditional wholesale retailer.
Rather than paying a brand for its inventory, Showfields charges brands a membership fee in exchange for a dedicated space within Showfields' store. Showfields currently operates stores in Brooklyn and Washington, D.C., as well as pop-up in Los Angeles — though, the company hopes to open a European location in the summer of 2024. Previously, Showfields also operated stores in Miami and Manhattan, though the company closed those locations ahead of its bankruptcy filing. Zvi Nathanel pointed to the fact that Showfields signed too many leases before the coronavirus pandemic that ultimately proved to be too expensive for the retailer as the biggest contributing factor to its bankruptcy.
But as Modern Retail found in its reporting, the Showfields model has left some brand executives frustrated if they feel like the hefty fees they paid for a Showfields display weren't worth it. In turn Showfields' new pitch deck — compared to a prior pitch deck Modern Retail obtained at the beginning of 2022 — is much more centered around guiding brands through which Showfields campaign is right for them, as well as how to calculate the ROI of a Showfields campaign.
The new pitch deck, for example, has a dedicated slide laying out which types of campaign might make sense for a brand depending upon what its main KPI is ("awareness" or "engagement") as well as how much it spends on marketing each month.
Multiple brand executives who previously spoke with Modern Retail said that the retailer told them not to judge the success of their Showfields campaign on sales alone. And that's clear from Showfields' pitch deck, which lists in-store sales as just one of four metrics that brands should use when determining the ROI of Showfields (impressions, the amount of data brands are able to gather on customers, and the amount of marketing credits Showfields gives brands spend on activations in store are the other three metrics).
Showfields has also altered its pricing tiers to cater toward bigger brands. Previously, Showfields had a "Small" pricing tier that costs $12,000 to $18,000 in exchange for a six month display in Showfields. Now, Showfields has sunsetted that in favor of campaigns that target bigger brands. A "Medium" campaign starts at $20,000 for six months, while a "Medium+ campaign" starts at $30,000 for six months. The more brands spend, the more opportunities they get to customize their display. While displays are managed by Showfields staff, brands that pay for the "extra large" campaign type (which starts at $18,000 per month) have the option to bring in their own dedicated staff.
"We are committed to tailoring our campaigns to the size of brands and the relevant monthly marketing spend they allocate. We will invest more time in explaining that this is a partnership and highlight the factors necessary for success in retail," Zvi Nathanel said in a statement to Modern Retail as part of our previous reporting.
Below are the slides from the pitch deck.