Modern Retail Vanguard: Sriya Karumanchi, Catbird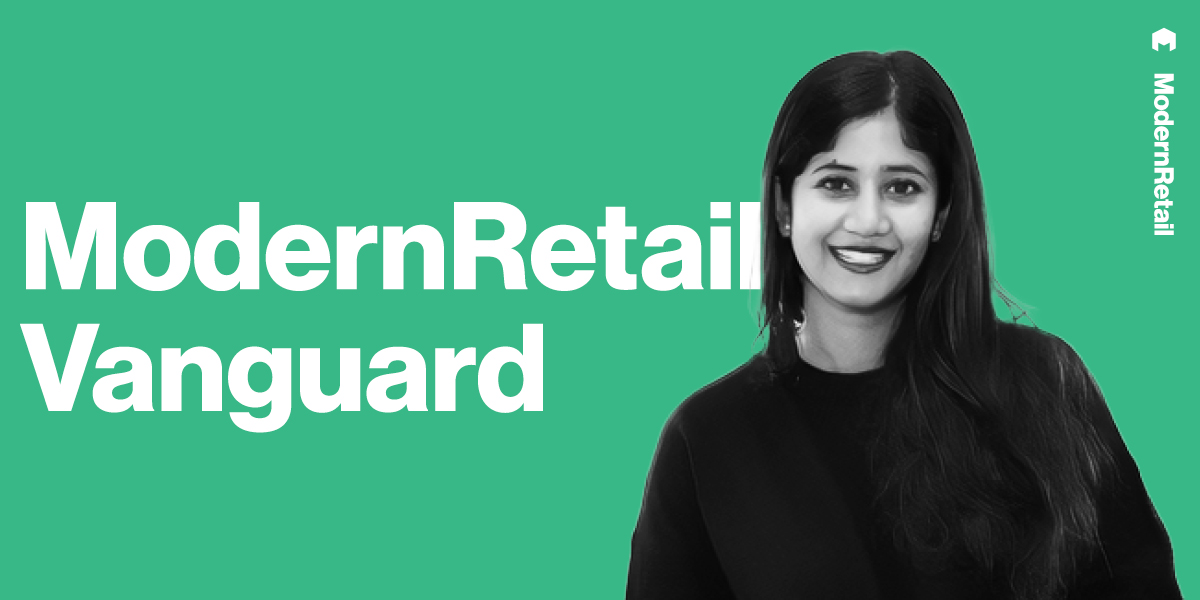 Ivy Liu
The inaugural Modern Retail Vanguard list highlights the behind-the-scenes talent propelling the world's top retail brands. To read more about who else we selected and why, click here.
When Sriya Karumanchi joined jewelry brand Catbird in 2014 as director of marketing and communications, the company "didn't have a set ad budget or strategy," she says.
Founded in 2004 as a small Brooklyn boutique, Catbird has gained a cult following for its minimalist, solid gold jewelry that starts at $48. The jewelry retailer now has locations in Williamsburg, Soho, Rockefeller Center and, soon, Los Angeles. But growth was slow and steady in the first decade. The company began selling jewelry on its website back in 2005, but didn't really begin experimenting with digital ads until Karumanchi joined.
Working for an independent retailer gave Karumanchi more opportunities to experiment with a mix of digital ads, press placements and later pop-ups. Today, Catbird's e-commerce revenue has surpassed store sales.
Perhaps Catbird's most well-known offering is its welded bracelet, which is lasered on customers by store employees. The permanent chain styles start at about $100, with the welding itself being free with purchase.
Karumanchi hosted Catbird's first bracelet zapping event back in 2017, after noticing fellow employees laser welding chains on each other. In 2021, a combination of TikTok buzz and press coverage turned bracelet zapping trips into experiences documented on social media.
At that point, the waitlist had amassed 8,000 names, and soon young people were getting them as matching friendship bracelets. Today, Catbird receives up to 100 bookings on weekends for bracelet zappings.
This experience in particular has helped propel Catbird from a Brooklyn mainstay into a brand with a nationwide following, with Catbird calling itself "home of the original forever bracelet."
To build on this momentum, Karumanchi says her team moved to create geo-targeted Meta campaigns to showcase the zapping experience. To date, the Catbird hashtag has amassed over 48 million views and 47,000 likes on TikTok, while the brand has 445,000 Instagram followers.
Over the past 18 months, Catbird has also built up a menu of zap-ready chain styles, and added more bundles and limited-edition styles with young customers in mind. Karumanchi says the marketing team is also increasingly leveraging celebrity partnerships, and currently has a collection in collaboration with musician Phoebe Bridgers.
Catbird's Rockefeller Center location, which just opened this summer, is designed to better serve tourists. "With a bigger footprint and more welding stations, we'll continue to promote the service to a bigger audience," Karumanchi says.