Inside August's school distribution strategy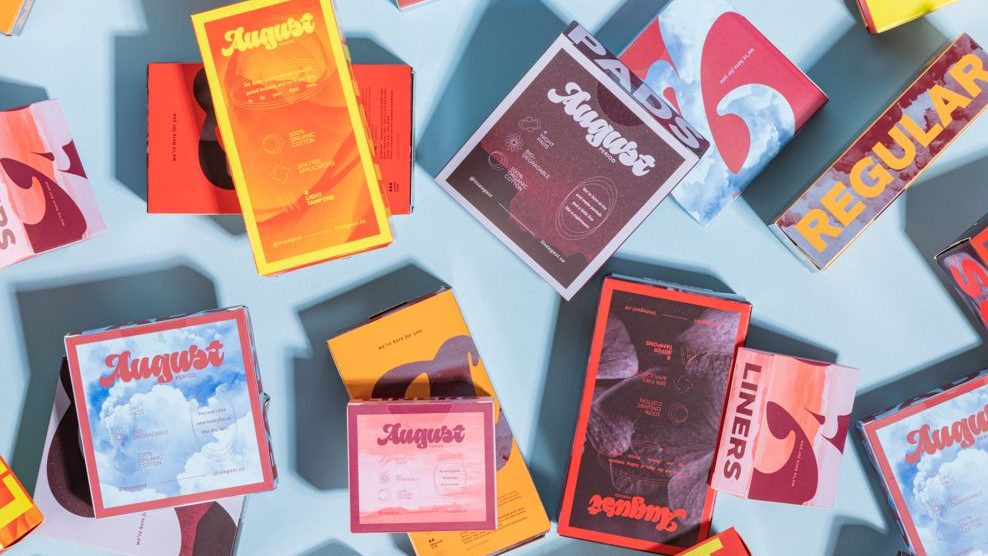 August
Period care brand August wants to reach its Gen Z shoppers in their natural habitat: Schools.
August's products — including tampons, pads and liners — are now available in the bathrooms of over a hundred middle schools, high schools and universities nationwide through its August Advocates Program. Some of its partners include Wesleyan University, New York University and University of Michigan. The company said the program has doubled this year.
Its products are typically displayed in the schools' bathrooms free for students to use, and are paid for by the school. Schools and universities represent a small percentage of the company's revenue. However, it sees the channel as a marketing play that encourages people to try the brand.
"At a time when young menstruators are still figuring out their relationship with their period, we wanted to be there," said Erin Burk, vp of business development at August. "It's just been such a cool process because we get to form relationships with students at all of these schools."
The period care brand was founded in 2021, and now has eight SKUs. Its products are sold online and in over 500 stores, including Target, Miniso and Foxtrot. The company declined to share specific details about the company's revenue. In a previous interview with Modern Retail last year, the company revealed that it had 6,500 subscribers and an email list of over 100,000 people at that time. August also secured almost $2 million in seed funding back in 2021.
A little over a year ago, the company posted a video on TikTok asking people if they wanted their school bathrooms to be stocked with August period products. The company has over 350,000 followers on the platform and its co-founder Nadya Okamoto has over 4 million subscribers. August received 3,000 responses in a matter of days.
"From an attribution standpoint, it's really hard to measure if someone tries our product at schools," Burk said. "We're very new brand… and we want more people to know that know us and try us."
While schools don't currently represent a large portion of the company's revenue, August gains recurring revenue through this channel. Right now, 40% of the schools it is partnered with are on a subscription model. Direct-to-consumer and retail are currently the company's biggest channels.
Lauren Beitelspacher, associate professor in marketing at Babson College, said that if brands are able to engage with shoppers in their teenage years, "you run a higher chance of getting them as a lifetime customer."
"Gen Z and Gen alpha, they're more likely to be brand loyal and really researching brands," she said. "If they find a brand that aligns with their values, they're going to really support that brand."
Non-retail distribution channels also helps brands differentiate themselves from their competitors. Unlike grocery stores, these non-retail channels often don't offer people with a lot of options, which pushes them to try out new brands.
Much like August, body care brand Curie started inking partnerships with gyms like Equinox and SoulCycle to gain more brand awareness. In the beverage category, Wildwonder focused on stocking the pantries of office cafeterias to grow its revenue.
"I would imagine that they would probably have some kind of exclusivity [to the market]," Beitelspacher said. "I don't think that you're gonna see multiple competitors on the shelf there."
Apart from schools, August also has other B-to-B partnerships. The company is also a period care partner of luxury fitness club Equinox, where it supplies tampons, pads and liners in all of the gym's locations. 
"B-to-B for us has been a really great play just when it comes down to brand awareness," Burk said. "Right now in the world of marketing the question is, 'how do you get more people to discover your brand?' And you only have so many tools in your toolkit."