'I'm not worried about the recession': What inflation means for luxury resale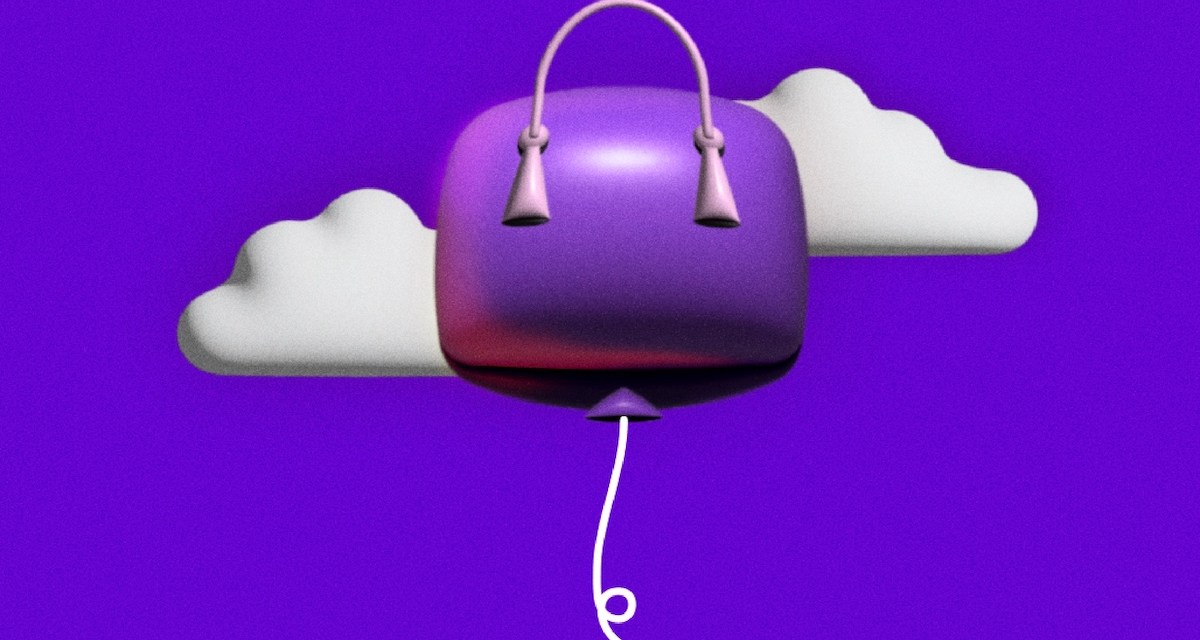 Ivy Liu
This story is part of Inflated Expectations, a Modern Retail series about the impact inflation is having on brands and retailers.
Inflation could be a boon for luxury resale.
Historically, sales of luxury goods remain resilient during economic downturns. Recent earnings reports from Capri Holdings and LVMH indicate this trend is continuing to hold up. But unlike during past recessions, shoppers also have to contend with inflation levels not seen in nearly half a century. That, in turn, is leading some shoppers to grapple with alternative ways that they can afford items from their favorite luxury brands.
As high-end brands up the barrier of entry on luxury pieces, shoppers are increasingly considering secondhand, gently-used versions of designer goods. To prepare for this new influx of resale shoppers, resale platforms are investing in more features to help shoppers scour for the best deals. And, to serve those who want to make some money by offloading their past investments back to online consignors.
Still, it's not all smooth sailing ahead for luxury resale: many of these players still have to prove they can turn a profit.
During its second-quarter earnings on Monday, ThredUp revealed that while average order value for lower-income shoppers dropped 7% year-over-year due to inflation, it actually rose 15% among higher-income shoppers compared to the same period.
"We will continue to try and find great product to serve that more premium shopper," CEO James Reinhart said.
The Chanel Index
Luxury resale platform Fashionphile, founded back in 1999, has gone through multiple downward economic periods since it began operating.
Fashionphile founder Sarah Davis told Modern Retail that when the 2008 financial crisis hit, the company experienced an influx in buy-backs. "We had one customer sell us thousands of dollars worth of her Hermès bags to meet her business' payroll," Davis said. This is an upside for a company like Fashionphile, whose model relies on customers consigning their unwanted pieces to keep inventory fresh.
"Designer price increases are part of the territory — every single year Hermès and Chanel raise their prices and claim inflation and higher costs," Davis said. 
However, in the past year some designers — including Chanel and Louis Vuitton — have implemented price hikes multiple times. Since the start of the coronavirus pandemic, Chanel has hiked prices four times, in turn alienating many middle and upper-middle-class customers. These factors have made so-called investment pieces, such as Chanel's sought-after Flap bag, nearly impossible to pull the trigger on. Since July 2021, the Chanel Medium Classic Flap has increased from $7,800 to $8,800. (For historical context, the same bag retailed for $1,150 in 1990.) 
That's where resale platforms step in, with companies like The RealReal and Fashionphile boasting discounts of up to 80% off retail prices.
"Price increases are now outpacing consumers' expectations," Davis said. And some brands are showing no signs of stopping the hikes. The rush to score investment pieces began as soon as the pandemic hit, according to Davis. Between March and April 2020, Fashionphile's Chanel Lambskin Flap sales increased 15% while Hermès Birkin sales jumped 23%. This month those figures have slowed down with the overall price hikes of these handbags, at respectively 2.5% and 1.6% month-over-month increases. 
Sasha Skoda, senior director of women's and fine jewelry at The RealReal, told Modern Retail that in recent years, platforms like The RealReal have benefited from the increase of Americans' adoption of resale. And that's likely to continue as brands raise prices. 
"In the past year alone, our membership base has grown by more than four million members; we're now at over 27 million members — up from 23 million this time last year," Skoda said. The RealReal credits factors like primary market issues and supply constraints, along with inflation and a potential recession looming. "Customers are seeing now more than ever that the resale market is a smart value play, from both the shopper and the consignor side," Skoda said. 
Moreover, Skoda said that 40% of The RealReal customers say they're interested in resale as a replacement for fast-fashion shopping. "We also offer unique, one-of-a-kind items, from new and emerging primary market brands, to items that are hard to find or always sold out," she said.   
To draw as much traffic as possible, The RealReal has designed its website and app with several advanced filters, Skoda said. The platform enables shoppers to sort items by price, "on sale now" and "items with tags," for example.
Users also have the ability to mark items with an "obsess" tag. This allows customers to save items and get alerts if and when the item gets marked down, as well as if it comes back in stock if it is already sold out.
In July, Skoda said The RealReal saw a 13% increase in the number of items tagged with the "obsess" feature compared to the prior month — a testament to how deal-hungry shoppers are right now. 
Not all customers will trade down during inflation. One outlier behavior Fashionphile has observed is when customers are seeking out a hard-to-find trending fashion item, Davis said. In which case, sometimes customers will find a piece being resold at a higher price than the brand's suggested retail price. Much of this is due to designers and fashion houses carefully keeping supply lower than demand. Not to mention, some of these exclusive designers only sell directly, and often don't have boutiques outside of major cities. 
In turn, platforms like Fashionphile and Tradesy rely on their machine-learning tools to set prices, often based on market value and demand. "Our tech uses our own historical data while taking past sales performance of each listing," said Davis.
Turbulence ahead
Still, digital growth doesn't come without obstacles for resale platforms, particularly as they try to become profitable. TheRealReal has yet to turn a profit since going public. And this summer, the startup shook up its C-Suite after founder Julie Wainwright stepped down as CEO. 
According to The RealReal's 2022 second quarter earnings, GMV hit $454 million, a 30% increase over last year. But net losses hit $53.2 million, compared to $71 million during the same period in 2021. The company slashed its revenue guidance, also citing the fact that it was having trouble finding enough employees — to meet its growing demand. Meanwhile, resale platform ThredUp also slashed its yearly forecast, as it seeks to break even by next year.
But there is one point in favor of luxury resale providers: after two years of stay-at-home restrictions, more customers seem to be looking to (conservatively) splurge on items they haven't been able to use much during the pandemic.
Queenly, a formalwear resale platform that specializes in special occasion dresses, is expecting demand to continue into at least next year. The Y Combinator-backed startup offers over 50,000 dresses, ranging from $70 to $4,000 and up to 80% off retail prices. 
Queenly co-founder and CEO Trisha Bantigue said that formalwear resale activity is on the rise as events fully return. This goes for both buyers, as well as sellers interested in getting money back for their little-worn dresses. "We expected demand to spike as soon as we entered the post-pandemic era, where people are itching to dress up and socialize," she said. Bantique credited this consumer appetite to the fact that people tend to wear these items once or twice, at most. Furthermore, shoppers are increasingly hesitant to pay full price for an item like a prom gown. "Not everyone has the luxury to always buy brand new dresses, such as couture pieces, for thousands of dollars," she added.
In turn, Queenly's business has effectively doubled from the fourth quarter of 2021 to the first quarter of 2022, and again from the first quarter 2022 to the second quarter of this year. Formalwear resale is having a major moment, with Rent the Runway doubling down on its secondhand business this year.
Put together, luxury resale companies say they're bullish on the future even with the economic headwinds.
"I'm not worried about the recession," Fashionphile's Davis concluded. "We were here for the last one, and came out stronger on the other end."