How retailers plan to promote their stores for last-minute holiday orders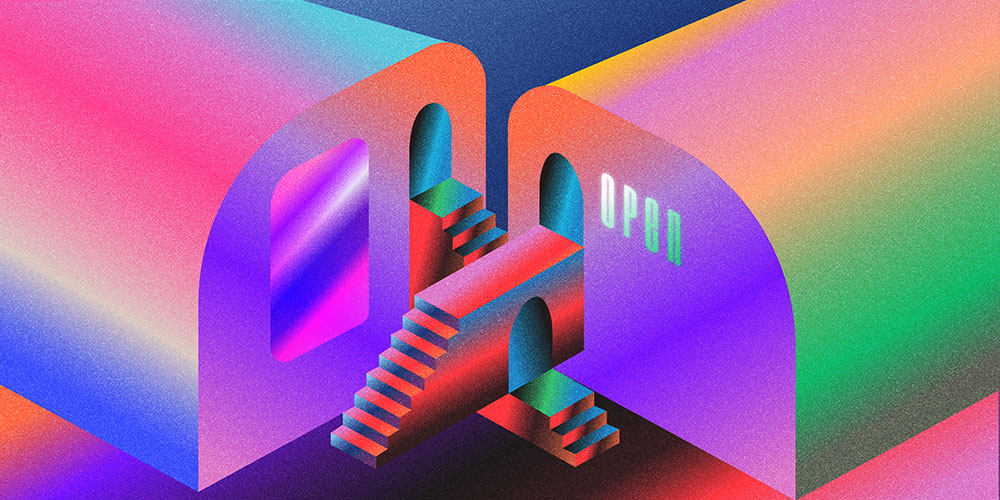 Ivy Liu
This story is part of The Last Mile, a Modern Retail editorial series looking into the strategic changes brands and retailers are making to their logistics and fulfillment programs to be fully prepared for the holiday season. More from the series →
E-commerce shopping has grown significantly in the last few years — and retail companies naturally invested heavily in digital marketing and online fulfillment. But with shipping costs consistently going up, retailers are nudging more people to do their last-minute shopping at stores this holiday season.
Retailers have always had shipping cutoffs during the holiday season, warning customers about when they need to place their online orders in order to receive them before Christmas. Then, once those deadlines pass, retailers guide procrastinators to their physical stores. But this year, getting more people to shop in stores has taken on a greater level of importance. By getting more people to do their last-minute holiday shopping physically, retailers can both save on shipping costs, and ensure people get their gifts on time. In order to do so, retailers are relying on a mix of social media posts and ads that also tout the fact that people can save money by picking up their items in stores.
Indeed, demand for residential parcel delivery is now higher than it was at pre-pandemic levels. That's made it harder — and more expensive — for retailers this year to deliver orders on time, even if they charge more for shipping. In January, USPS raised its average general rate by 5.5%, including a 6.4% spike on USPS Retail Ground prices. Meanwhile, both UPS and FedEx also increased their average rate by 6.9% this year. As such, free shipping on online orders is becoming harder to come by – as retailers try to cut costs and improve profit margins. As the Wall Street Journal reported recently, retailers have raised the threshold of the minimum purchases for free delivery. According to retail insights provider Narvar, the figure increased from $52 in 2019 to $64 this year.
For the last few years, throughout the final holiday gift-buying stretch, fashion retail chain Francesca's alerted website visitors of when they need to place orders to receive them by December 25. Once the cutoff date arrives, the company will switch to using a mix of organic and paid marketing that drives shoppers to its boutiques. In the last couple of years, Francesca's has pushed store purchases through SMS, email and social media campaigns, including paid ads.
This year, the company plans offering bigger percentage off discounts for customers who opt for in-store purchases to encourage last-minute store visits, though Francesca's is not yet disclosing the exact discount. This tactic is tied to the retailer's ambassador program, and later in the season will feature a creators-driven campaign in which the ambassadors promote gift guides that encourage their audiences to head to their local boutique for last-minute purchases.
Francesca's CEO Andrew Clarke said that the reward strategy helps drive physical shopping at a time when the company's customer base is looking around for deals. "The current financial landscape for our core customer is challenging, and we know she's being deliberate in her decisions around discretionary spending this upcoming holiday season," Clarke said. He added that its loyalty program can help the retailer stand out with the unique promotions. "We're focusing on building our long-term relationship with her ,and believe between loyalty and our tentpole promotional and experiential events we will drive sales by creating that value for her during the gifting season."
Meanwhile, Crate & Barrel Holding is building on its in-store fulfillment programs by encouraging people to head to their local store location to avoid delays, potentially missing out on receiving their orders.
Mike Brewer, COO of Crate & Barrel Holding, explained that the company wants to further utilize its fleet of stores to get products to customers faster. "Our network of stores touches a high percentage of the customers that want to reach us," he said; the retailer operates 78 locations in the U.S. and nine in Canada. Crate & Barrel has offered buy online, pickup in-store to drive local fulfillment across its brands in the last few years. "We already use our stores today for in-store pickup and shipping from a store to get products to customers in that geographical area," Brewer said.
While the company is trying to improve its shipping cutoff times through logistics investments, Brewer said store fulfillment can help bridge the gap during busy periods such as the holiday season. This holiday season, the retailer will message this option through marketing material to shoppers that want to get their products faster without paying for shipping.
Meanwhile, younger retail brands are also trying to leverage their newer wholesale partnerships to reduce shipping costs and encourage in-person purchases from retailers.
As an e-commerce brand, Aurate's busiest time of the year is historically October and November — when customers start to place orders ahead of the holidays. But this year the company has a wider footprint, thanks to recent wholesale deals with Macy's and jewelry retailer Helzberg.
Aurate founder and CEO Sophie Kahn explained that having this large coverage across the country for the first time helps relieve pressure from delivery bottlenecks generated by last-minute gift buying.
"In mid-December, people kind of stop buying online because they're worried about it not arriving on time," Kahn said. As such, the company will direct last-minute shoppers to their local Helzberg counter, for instance, to get their order on time. Moreover, if a customer orders online, Helzberg is able to ship the order to a store near that customer and cut down on the shipping time.
This option also helps the brand and customers avoid paying higher fees for express delivery. As Aurate gets into more locations, Kah said "we'll be able to message the option to purchase our items in stores without having to wait for online delivery."
With inflation still impacting many people's budgets, retailers are trying to provide convenience and value throughout this year's competitive shopping season. And stores are a big piece of that puzzle. As Clarke puts it, retailers like Francesca's are promoting their stores as "a one-stop-shop for all gifting this holiday season."