How Liquid I.V. is building a DTC membership program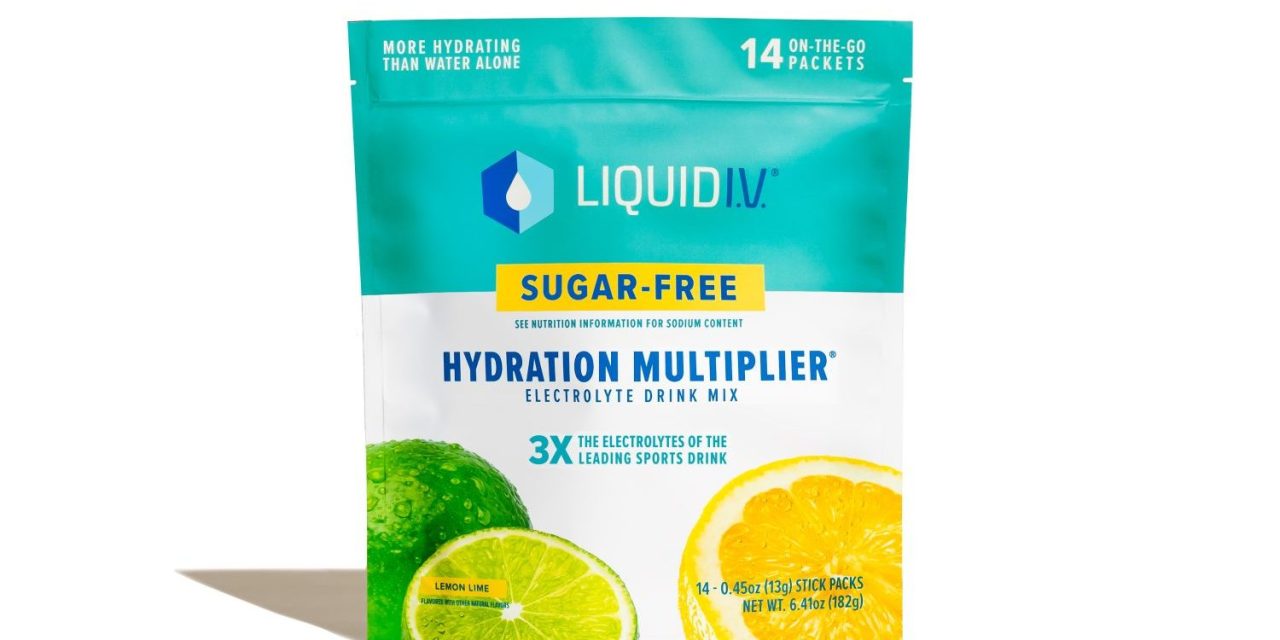 Liquid I.V. is trying to get more of its customers to become paid members.
Founded in 2012, Liquid I.V. targets athletes and people looking for healthier post-exercise hydration. Since being acquired by Unilever in 2020, the company scaled production and expanded distribution of its hydration packs; Liquid I.V. can now be found at a number of retail chains, including Target, CVS and Costco. More generally, Liquid I.V. says it has grown 400% since being acquired by Unilever in 2020.
Despite the brand's availability at over 80,000 doors, engaging with direct-to-consumer customers remains important for the company. And so earlier this year, Liquid I.V. began testing quarterly memberships on its website to gauge what its DTC customers are looking for in a loyalty program. Members pay $5 every three months to access exclusive discounts and perks, such as early access to new products and promotions and 20% off every order. The program was soft launched in February, and according to the company, has since amassed over 29,000 members during the pilot run. Additionally, within the first month of membership being available Liquid I.V.'s site traffic increased by 21%.
In the coming months, new benefits like exclusive invites to Liquid I.V. experiences and merch will be added. Liquid I.V. hopes these members find the perks worth it to continue with it.
According to Liquid I.V., members are spending about 20% more per order and have a 78% higher purchase frequency. These members also have a 3X lifetime value compared to non-members.
Brooke Cullison, e-commerce and media director at Liquid I.V., told Modern Retail that the company has spent the past six months testing the initial benefits on early adopters. "The idea came from listening to our customers looking for higher engagement," Cullison said. "We now have a strong omnichannel presence, and this membership model gives us flexibility to offer a digital VIP experience." Cullison said that subscriptions will always target the highest engaged customers of the brand who are looking for rewards not available at their local retailer.
"We're now getting 100 new members a day," Cullison said. She also said that half of the members are what the company considers inactive customers who haven't made any recent purchases. She added that the company didn't originally expect this many dormant customers to sign up for the loyalty program. But the company chalked it up to the fact that many of them are still on the brand's contact lists, and took notice of the new loyalty program. Cullison said the company is now looking to build social and email campaigns around promoting the membership to inactive site visitors.
So far, a lot of the positive response has been due to the program's flexibility, said Cullison. "They can purchase products on their own whenever they need, instead of being locked into a recurring monthly subscription," she said. With the membership, users cannot stack other promotional discount codes beyond the 20% off.
"We're going to offer early access to promos and members-only sales," Cullison explained. The company recently tested this with the launch of Liquid I.V.'s new sugar-free hydration mix. In the first few months of the test run, Cullison said the program was mainly promoted through the brand's own channels; The new program was then incorporated into Liquid I.V.'s summer campaign. A members-exclusive sale is being planned for the Black Friday weekend.
As many digitally-native companies grow their physical presence, brands like Liquid I.V. are using their direct-to-consumer channel as a hub for power buyers.
Mary Pilecki, a Forrester analyst covering loyalty marketing, said programs like these are typically geared toward people who are willing to pay a fee for premium access. "If you buy enough throughout the year, it might be worth it," Pilecki said.
However, unlike a traditional subscribe and save option, members of a paid loyalty program expect benefits that go beyond discounts. "This is a fairly similar program to CVS ExtraCare, where customers pay $5 a month for discounts and credits," Pilecki said. She added that not every brand has the cachet to ask people to pay for rewards. "It will be interesting to see if this customer will stick with it in the long run."
As Liquid I.V. opens the membership program to more people, the company is looking into ways to grow and retain this customer base. "We're still testing the benefits, but we're looking to add incremental value as we scale the program," Cullison said.