DTC art supply startup Arteza is partnering with the Parsons School of Design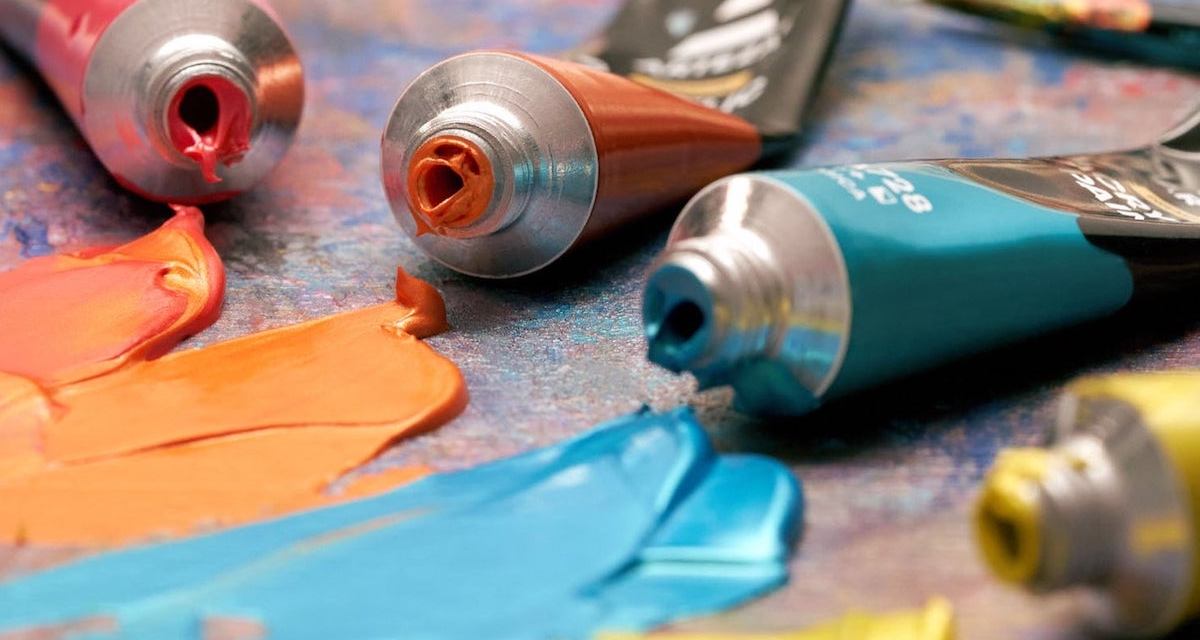 As a direct-to-consumer startup specializing in art supplies, Arteza wants to cater to everyone from hobbyists to professionals. In turn, it is looking for creative wholesale deals to help it reach new audiences.
This week, Arteza announced that it has struck a deal to become the exclusive provider of art supplies to students at the Parsons School of Design — former partner of Project Runway and a part of The New School in New York City. Parsons students can go to a dedicated portion of the Arteza website to order supplies like acrylic paint and brushes. Parsons students will get a discount, though the company declined to say exactly how much of a discount. Arteza CEO Erick Haskell said the company plans to pursue more of these business-to-business partnerships in the future. But, that the structure of these deals — as well as the discounts offered — may vary going forward.
Arteza, founded in 2015, sold its products largely through its own website, as well as Amazon, up until last year. Arteza sells roughly 1,000 SKUs, ranging from paint brushes to canvases.  Then, Arteza expanded into brick-and-mortar retail, by first focusing on big-box and specialty retailers, as many other DTC brands have. It launched its products in 342 Joann stores last fall, and is now also available for sale in 1,200 Michael's doors and 559 Walmart locations. But, the company is now interested in striking more deals with art schools, in what it sees as a relatively-untapped distribution opportunity. 
"We've got more of these coming along as we ramp up our sort of B-to-B activities," Haskell told Modern Retail.
Haskell said that Parsons reached out to Arteza, looking for "an opportunity to give their students access to high quality, affordable art supplies." Arteza spent the last couple of months putting together a custom B-to-B program for Parsons.
He added that the intention is for this program to be more than just a one-off. "This particular [partnership] is really just an extension of our direct-to-consumer offering," Haskell said. But, he said that a member of Arteza's team is currently meeting with more art schools to understand how exactly they might be interested in buying supplies of Arteza. "We [will] have some other B-to-B partnerships, which will have more of a wholesale component where we will actually be shipping to art schools." He added, "it really is about understanding the needs of each different institution."
Andrew Lipsman, principal analyst at Insider Intelligence, said that more DTC brands like Arteza are looking to strike more wholesale partnerships in order to scale, and that B-to-B deals like the one Arteza struck with Parsons is just another type of wholesale deal.
Ultimately, it is the deals with big-box retailers like Walmart and Michael's that are going to give a startup like Arteza the most scale. Walmart has just over 4,600 stores in the U.S. That's just a slightly smaller number than the student enrollment at Parsons, which stands at 5,755 students.
But, "if they can cobble together a handful of these types of partnerships it begins to have a material impact on their business," Lipsman said. Partnering with an institution like Parsons could also give a startup like Arteza more credibility. Indeed, more DTC startups may be looking to pursue these types of partnerships. On Tuesday, Peloton announced that it is looking to partner with colleges, offering co-branded apparel and bikes, as well as discounts to students.
What makes Arteza unique compared to other purveyors of art supplies is that it aims to cater to both people who just picked up art as a hobby, as well as professional students.
"We want consumers to be able to complete their whole project with us," Haskell said.
To that end, one product offering that Arteza is starting to experiment with is "experience boxes." These are art projects priced at around $25 or less per person, and are designed to be completed by a group of four in under two hours. Arteza released the first experience box — a wine glass and wood coaster set — in July, and the company plans to release more of these in the coming months.
Arteza's chief merchandising officer Alison Nearpass said this product offering was born out of internal discussions, and how more people seemed to be craving community experiences.
"We talked about all the different ways in which people love to use art, whether it's an outlet or a way to gain community and the community aspect was something that we really wanted to lean into," she said. It is these types of experiences — combined with Arteza's push into wholesale — that the company is focused on this year in order to build an enduring brand. 
"Like so many other [startups], we're being creative, and finding new ways to reach consumers," Haskell said.