Apothékary is letting customers purchase with their FSA, HSA accounts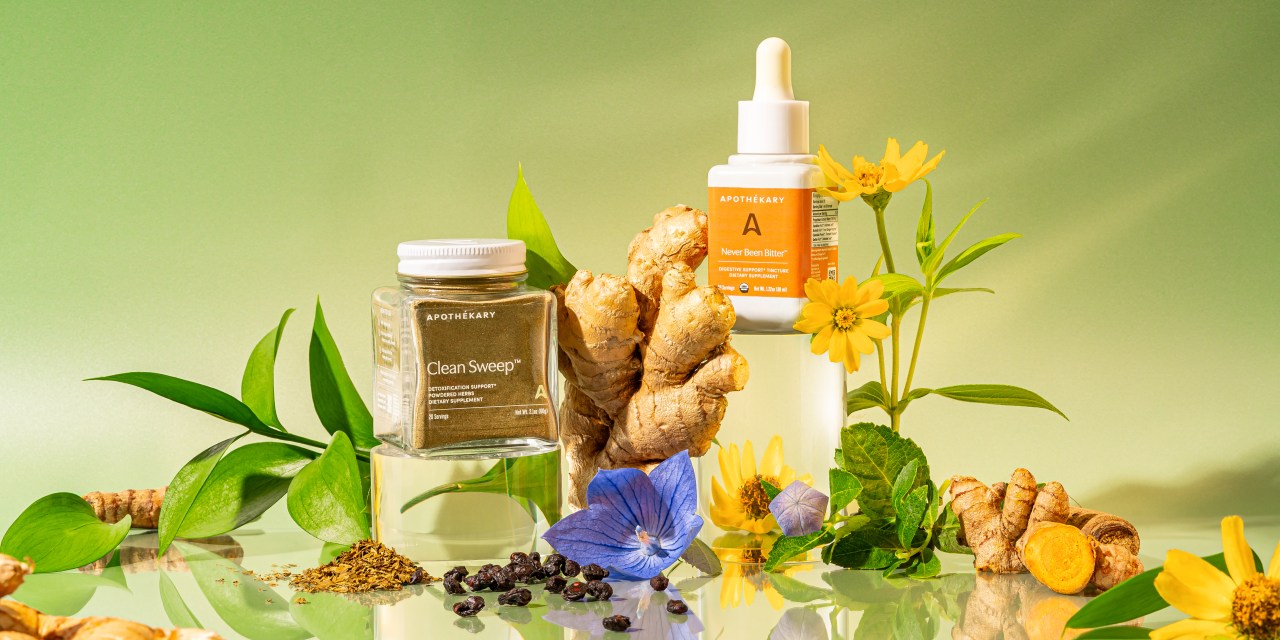 Apothékary
Shoppers can now use their Flexible Spending Accounts or Health Savings Accounts to buy Apothékary's plant-based powdered herbs and tinctures.
Direct-to-consumer wellness brand Apothékary just recently partnered with Truemed, a platform that enables FSA or HSA spending on items like supplements and healthy food. The company's entire portfolio can be purchased using FSA or HSA funds. Based on its results so far, Apothékary Founder and CEO Shizu Okusa said that this offering could give the company's revenue a 10% to 20% potential lift by next year.
FSAs and HSAs are pretax benefits people could use to pay for qualified medical expenses, including medicine, supplements and eyewear. The Coronavirus Aid, Relief and Economic Security (CARES) Act of 2020 expanded the benefits of HSAs and FSAs to include products like over-the-counter medication without prescription and feminine care products — and several brands are beginning to take advantage of this perk. For Apothékary, adding FSAs/HSAs as a payment option could encourage more people to try out the brand and grow its revenue. 
"Customers have this money that they don't really use or they kind of force use it in things at the end of the year," Okusa said. "This allows them to actually make wellness and preventative health care more top of mind."
Apothékary — which offers products like herbal wine alternatives, digestive support tinctures as well as pre-natal and post-natal herbal formulas — was founded in 2020. Over the years, the company has leaned into health care and now offers about 46 products, including formulas and tinctures. Apothékary's products are mainly sold online but are also sold in small boutique retailers across the country. The company is aiming to hit $25 million in revenue this year. 
Okusa said that giving shoppers the ability to pay with their FSA or HSA funds could help the company acquire new customers. Since adding them as payment options in September, around 20% of daily transactions at Apothékary were completed using FSA or HSA funds. She added that people often don't have a lot of plant-based options that are eligible for purchase using FSA/HSA funds.
"Since we launched at the end of September very quietly, most of the customers that have been using [FSAs/HSAs] are all new customers," Okusa said. "In other words, we wouldn't have acquired or we wouldn't have gotten that customer order if they weren't able to use their HSA/FSA funds."
The company initiated a rebrand this past July, which included updates to its sizes and prices. Okusa said that the company "lost a few customers through that transition" and is now working to win those lost customers back. To promote its FSA/HSA payment offering, Apothékary sent out the news to its 500,000 customer email list and over 100,000 text list. The company also uses direct mail and paid social media ads.
Taryn Jones Laeben, founder of early stage advisory and investment firm IRL Ventures, said that there is an opportunity for brands to tap into people's unspent FSA/HSA funds. An estimate from FSAstore.com last year indicates that about $1 billion in those FSA accounts could be forfeited in 2022.
"The DTC climate is very challenging and so folks are looking to uncover any opportunity to find incremental dollars," she said. "FSA and HSA accounts are often a place where consumers have… dollars to spend that they might not necessarily be aware that they can deploy."
Apothékary isn't the only player trying to tap into FSA and HSA funds. Nursing bra brand Kindred Bravely has included an FSA section on its website, which points out items that are eligible for full or partial reimbursement. Skincare brand Supergoop sees a spike in sales from shoppers using flexible spending accounts in the early summer and at the end of the calendar year when people are trying to use up their funds.
In the coming months, Apothékary sees an opportunity to cater to customers who are thinking about starting a healthier regimen as their New Year's resolution. Apothékary just recently launched bundles and is getting ready to launch its holiday SKU.
"We'll be doing a lot more messaging towards the end of the year because a lot of people accumulate [FSA/HSA] funds through the end of the year," Okusa said.