Why Alibaba's U.S. operations have struggled to take off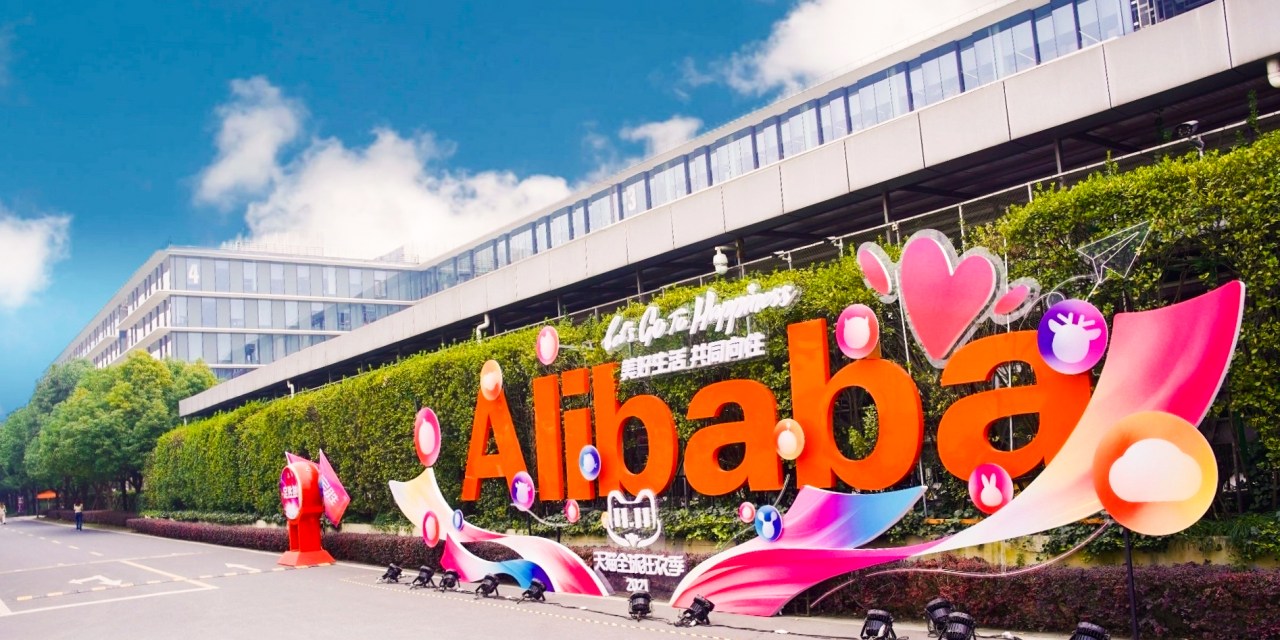 Alibaba
Chinese online retailer Alibaba has been hit with a string of bad news recently regarding its U.S. business.
This week, Alibaba was added to an SEC watchlist, indicating that its financial audits for the most recent fiscal year could not be properly reviewed, and putting the Chinese tech giant at the possible risk of being delisted. In response, Alibaba this week said it will "comply with applicable laws and regulations and strive to maintain its listing status." This came after a Financial Times story last week indicating that Alibaba has also reportedly struggled to attract U.S. businesses to its e-commerce platform and has fallen short of meeting its original targets.
Alibaba's pitch to U.S. sellers focused on helping them more easily expand internationally — something it touted as its primary competitive advantage against platforms like Amazon. But, according to experts, the company's failure to help U.S. companies fully understand and sell into the Chinese market contributed to its struggles abroad. The arrival of the pandemic shortly after the 2019 launch also didn't help matters. Some U.S. sellers that initially tasted success on Alibaba's marketplace — including export company LTA International, vegan and cruelty-free makeup brand MGS Accessories and sustainable products manufacturer Karmic Seed — seem to have shuttered their Alibaba websites.
Alibaba doesn't break out its U.S. sales specifically, but revenue from its international businesses only represented 7% of its total income (less than $10 billion for fiscal year 2022) over the last three years. Alibaba did not respond to a request for comment from Modern Retail by press time.
Alibaba has been trying to grow its presence in the U.S. for over 10 years. In 2010, the company bought e-commerce services provider Vendio Services, marking the Chinese company's first major U.S. acquisition. The company opened a U.S.-based web store to rival Amazon in 2014 called 11 Main, but it failed to gain any traction and shut down a year later. In 2016, it established a U.S. sales office and began hiring U.S.-based global businesses to sell on Tmall in China. In 2019, the company officially opened its doors to U.S. vendors to set up shop on its online business-to-business marketplace.
"U.S. merchants do not know how to sell to Chinese consumers (or Brazilian or Indian consumers), and it seems Alibaba never solved that problem for early adopters," Ben Marks, director of global market development for Shopware, an e-commerce software solutions provider, said in an email to Modern Retail. "This failure to thrive was likely compounded by the arrival of a pandemic shortly after the 2019 launch of its platform efforts."
Small- and medium-sized businesses' operating expenses were decimated as a result of the pandemic, which was followed by an increase in domestic sales that were much more profitable due to constrained supply chains, added Marks.
The Alibaba brand didn't provide anything new to an already crowded market and was largely unknown to American consumers said Neil Saunders, managing director, retail at consulting firm GlobalData.
"Alibaba focused its efforts on attracting sellers. The rationale was that Alibaba could help U.S. firms sell into the Chinese market and globally. It has had some success with larger brands, but smaller firms are harder to crack as they don't necessarily want to trade internationally or may not be able to achieve the scale that serving the enormous Chinese market requires," said Saunders.
"The familiarity and convenience of Shopify and Amazon domestically certainly are factors as well," added Marks.
Alibaba had hoped to sign up more than 1 million American merchants on alibaba.com and compete internationally with companies like Amazon. But, as the Financial Times recently reported, the company slashed its target to 2,000 sellers every year.
"A target of one million firms is a very tough hurdle to jump over. That's a lot of businesses, even in a huge market like the U.S. You're having to dip down into medium and pretty small businesses, many of which don't have the capability or desire to trade in China," explained Saunders.
"If U.S. firms are going to sell into China they also have to compete, often on price, and this is an impossible ask for many given the comparative costs of labor and doing business. The high cancellation rate suggests while some firms have tried this, they have not found the success they were looking for," added Saunders.
U.S. merchants that were previously touted as success stories on Alibaba's website like LTA International, MGS Accessories and Karmic Seed appear to have shuttered their Alibaba presence or set up a presence on rival platforms. Florida-based export management company LTA International, which was touted as bringing in "1.4 million in new sales" with Alibaba now has an invalid website. Products from beauty company MGS Accessories do not show up on Alibaba's marketplace and sustainable products maker Karmic Seed has set up shop on rival Shopify.
"The fact that Alibaba revised its growth target to 2,000 merchants per year is a stunning admission of failure from their initial aspirations of one million or more SMBs [small-and-medium-sized-businesses] on the platform," Marks pointed out.
"Alibaba was making a volume play but failed to build a US-domestic team which could effectively recruit SMBs en masse or convince the U.S SMB market of the opportunities of selling abroad," said Marks.