Virtual try-on is table stakes for beauty brands, image search is growing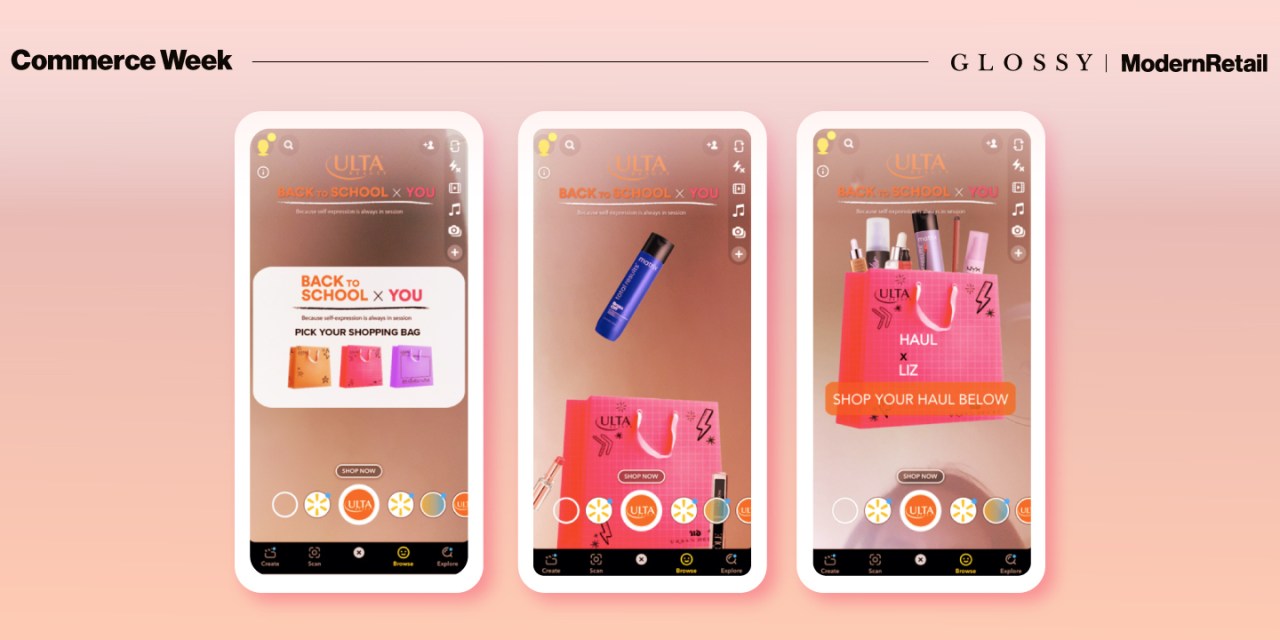 At the Glossy E-Commerce Forum on Monday, executives from across the fashion and beauty industries discussed the ways that technologies — from image search to augmented reality to buzzy AI tools — are impacting their businesses.
One common theme among the speakers was the importance of brands knowing when a piece of technology is table stakes and worthy of a heavy investment, versus when something is still in the early stages and requires a lighter and more cautious touch.
"What was innovative in 2020 is now table stakes in 2023," said Stephanie Horton, senior director of global commerce marketing at Google. "Omnichannel is table stakes. Frictionless movement between online and offline sales is table stakes."
Horton said image search, particularly when used for shopping, has been a commonly used feature of Google search for years. But in the last two months, its use has exploded. More than 12 billion people shop with image search on Google per month, a four times increase from two months prior.
Google is supporting this trend by adding new features to Google Images, like the ability to quickly tell if an image is AI-generated. In November of last year, Google Shopping added augmented reality tools geared toward beauty shoppers to help them match their skin tone when shopping online. For fashion brands, Google added 3D AR renderings of products like sneakers from Vans.
Michelle Pacynski, vp of digital innovation at Ulta Beauty, said AR is by far the most popular and widely accepted of the new tech tools in beauty brands' arsenals. While many AI and web3 applications are still in nascence, AR offers a well-established way for brands to introduce more tech into their shopping experiences.
"We have in-store experiences where people use their phones to scan something and bring the store to life virtually, but it's still not super natural for people to use their phones that way," Pacynski said. "But AR try-on is working, for sure. Last year we had 11.5 million visits to Glam Lab [Ulta's AR try-on site] where customers tried on more than 82 million shades. You could argue that there could be greater adoption, but that's already a lot of people using the tool."
For the tools that are newer and may not yet see widespread comfort and adoption from customers, speakers advised that brands proceed cautiously. Dina Fierro, svp of web3 and the metaverse at Shiseido said that brands she's seen fail at adopting web3 practices jumped in too quickly.
"A big mistake I see brands making now is entering a space without respecting the community or environment," she said. "Or they're leading with commercialization before they've really established a level of awareness."
She contrasted that approach with Shiseido's brand, Nars Cosmetics, which launched a Color Quest metaverse event in Roblox last year that Fierro said wasn't aggressively monetized.
"We took the opposite approach and tried to create something that was all about just creating awareness, creating a cool space to explore and anchoring it in the brand," Fierro said.