Virtual stores are the experimental concept of the summer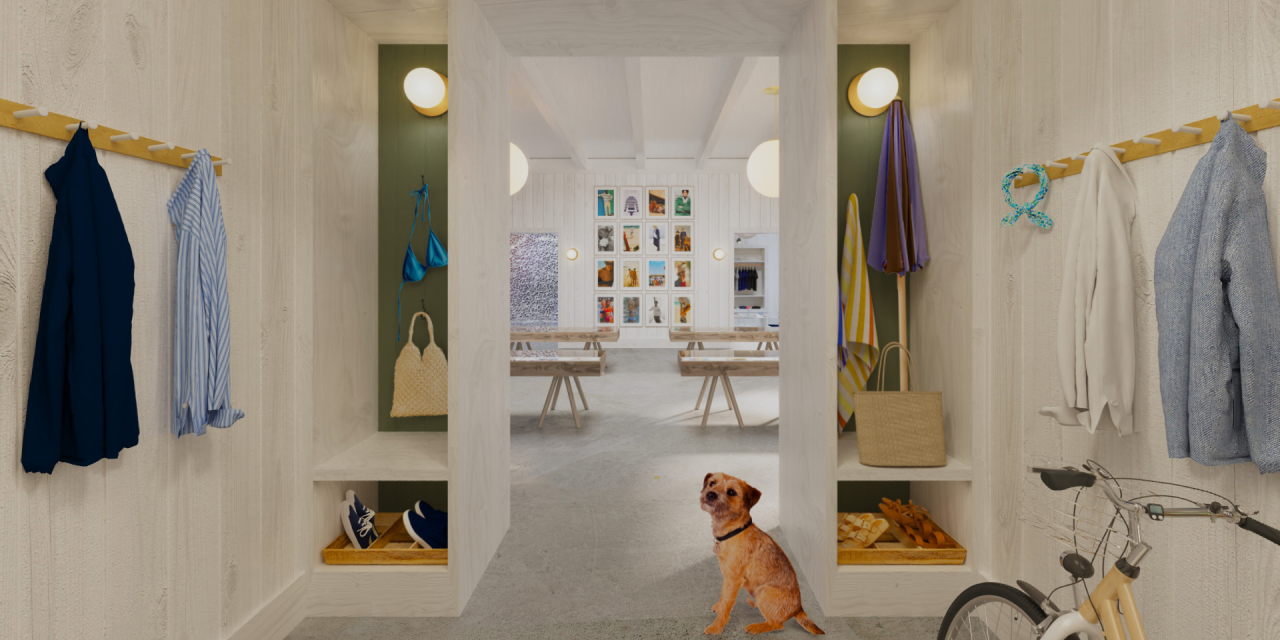 J.Crew
Retailers are increasingly taking elements of the in-store shopping experience into the digital space.
Earlier this month, J.Crew launched an immersive virtual beach house store, where people can browse six themed rooms and shop for some of the brand's clothing, shoes and accessories. Beauty brand Elizabeth Arden unveiled its new virtual store in May, which is modeled after its historic Fifth Avenue salon. That same month, K-beauty brand Laneige also launched its first virtual store, which features five virtual rooms and an interactive lab where shoppers can learn about the ingredients used in its products.
Around this time of the year, retailers usually dedicate part of their resources to experimenting with in-store experiences through pop-ups. While pop-up stores are still a popular investment, more retailers have been working to improve online shopping through virtual stores. Experts said this is part of retailers' ongoing attempt to bring the fun of in-store shopping into e-commerce.
"Retailers are trying to figure out what is the next set of experiences that I deliver to my customers," said Robert Brown, the national digital retail leader at BDO. "There's no question that the digital opportunity continues to get stronger and stronger."
What retailers stand to gain from virtual stores
Virtual stores are digital shopping experiences that blend the exploration process of physical stores and the convenience of traditional e-commerce. People can look around different rooms, look at a selection of merchandise, read product descriptions and add items to their carts. Retailers have partnered with firms like Obsess and Emperia to develop these e-commerce experiences.
During the pandemic, retailers experimented with a number of online shopping concepts from virtual styling to live shopping. But once more people resumed shopping in stores, many of those experiments fell by the wayside. Now, as e-commerce sales growth has slowed, retailers are looking for new, but also low lift ways to make the online shopping experience more exciting and in turn, drive more sales.
Brown said that the idea behind adding elements of discoveries and entertainment value to e-commerce is that it would make online shopping more memorable. Much like it would in an in-store setting, a memorable shopping experience could lead to increased loyalty and spending.
In Elizabeth Arden's virtual shop experience, for example, the store features a gamification component where users who find five different ceramide products win a prize. J.Crew's virtual store has products displayed around the store and people can click on them to learn more about the product, which mimics in-store shopping. Yoga wear and accessories brand Alo Yoga, on the other hand, has a virtual store that allows people to make custom outfits and view some videos from the company's Alo Moves workout platform.
Virtual stores also make shopping behaviors much easier to track. At the moment, retailers cannot track every shopping behavior happening in store, such as items they take out of their carts, products that caught their attention or alternative brands they considered buying.
"Based on someone's behavior in the store virtually, we have the opportunity to target, not in a negative way, but to personalize the content relative to somebody's behavior," he said. "Now retailers can begin to see who is visiting us, what do they buy, what's the abandonment in cart, what are all the things that… we can't necessarily see walking the floor." 
Melissa Minkow, director of retail strategy at digital consultancy firm CI&T, said that while in-person pop up stores generate excitement in local communities, its not always easy to set up especially given certain macro-economic challenges like the cost of operating a temporary store and finding labor. Additionally, a virtual store can stay open 24/7 and can be explored by shoppers from various locations.
"While pop-up physical stores are exciting for consumers and have definitely become a destination, it's a lot of coordination," she said. "It's a lot of figuring out employee schedules and dealing with a lot of labor-related challenges that with a virtual store you just don't have to deal with."
Like any new digital experience, widespread consumer adoption is a roadblock for virtual stores. Experts said that some people might not have the time on their hands to shop in a virtual store setting and prefer the convenience of a traditional e-commerce site. Additionally, developing a visually appealing virtual store is much more challenging than developing an e-commerce site. 
"You can have a really basic website, but you really can't have a basic virtual store," she said. "If you're going to make a virtual store, it needs to be very aesthetically pleasing. It needs to be very engaging. It needs to do something different from what a physical store does and very different from what a website does."  
Still, experts believe that virtual stores have a place in online shopping. Minkow said that virtual stores, which just require a URL, don't need additional VR technology for people to access them. Brown said that, while some industries are better suited for virtual stores, retailers will soon customize these virtual stores based on the needs of their customers.
"The danger retailers have is staying locked into the way things have been done as the basis of the way that things will continue to be done," Brown said. "Those that are innovating new experiences as part of the relationship with the brand will be successful."