Shopify's new tools are encroaching upon the business of existing vendors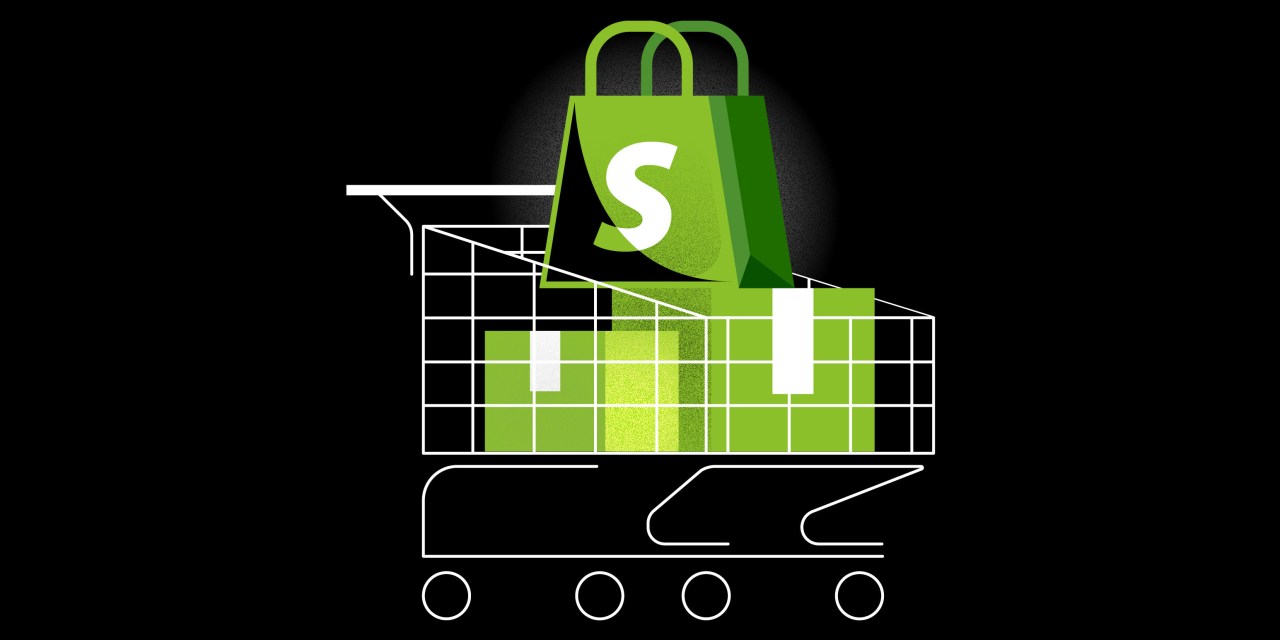 Ivy Liu
Shopify's app ecosystem is undergoing a delicate balancing act right now as the e-commerce platform aims to release more free tools for merchants — which puts it in direct competition with some third-party developers.
Take Shopify Collective, a new cross-selling tool that Shopify released in July and had been beta testing for months before. The tool allows Shopify sellers to sell products on their own website from other Shopify merchants on a dropship basis.
But there are already some cross-selling platforms that help Shopify merchants sell products on a dropshipping basis: Carro, as well as Convictional. Executives from all three companies are careful to note that Shopify Collective is free, and Carro and Convictional are paid solutions. And, that these three solutions don't all offer the same functionalities.
But it's the latest example of how, as Shopify aims to offer more tools for merchants, it is starting to encroach upon the territory of some of the developers that have created solutions through Shopify's third-party app stores. It's a dynamic that has played out multiple times: Shopify releases a free tool that could be viewed as a pared-down competitor to some of the paid apps that already exist in the Shopify ecosystem.
Shopify, for its part, said it has not specifically targeted merchants using other third-party tools, and its testing products to see what works. Shopify told Modern Retail that Collective, specifically, was launched to give Shopify sellers the option to add fresh merchandise from other top Shopify brands to their stores without having to invest in inventory.
Amanda Engelman, director of product management at Shopify said in an emailed response that "this helps merchants collaborate with like-minded retailers who ship quality products directly to their customers from the U.S. We've received positive feedback from merchants using Collective alongside other apps in our ecosystem, and we will continue to expand functionality and availability in the coming months to meet the demand for Shopify Collective from our merchant."
Shopify's latest moves come a few months after it spun off its logistics business, a move which Shopify CEO Tobi Lütke said was designed to get the company to focus more on its "main quest." In a memo, Lütke said Shopify had determined that logistics was a "side quest," while its main focus should be "to make commerce simpler, easier, more democratized, more participatory, and more common."
But Mark William Lewis, founder of e-commerce development agency Netalico Commerce, felt that the launch of tools like Collective does not support Shopify's core mission to help brands build their online stores.
Lewis said that a lot of the apps and tools Shopify has released in the past aren't as well reviewed by merchants compared to other existing third-party solutions. "If you look at the Shopify app store, and you look at the apps that are developed by Shopify, there are 38 apps and their average rating is 3.7," said Lewis. "Anything probably below 4.5 stars would make me think twice about using that app."
Cross-selling competition
Shopify first launched its app store in 2009. The driving thesis behind Shopify's decision to launch an app store was that the company couldn't develop all of the tools internally that an e-commerce merchant may need to run its online business. So, Shopify outsourced that work to third-party developers, many of whom were able to build lucrative businesses developing tools for Shopify merchants. And, in fact, it incentivized more developers to launch Shopify apps in 2021 when it announced that it would drop App Store commissions to 0% until developers hit $1 million in revenue.
As Shopify merchants have grown, and their needs have evolved, the types of tools developers have launched through the App Store have become more tailored.
That's where Carro and Convictional come in. Both platforms essentially help merchants sell products from other companies on their websites, not just their own. Carro was founded in 2015, while Convictional launched in 2017.
On its website, Carro calls itself "the bridge between Shopify and the rest of eCommerce." That's because in addition to Shopify, Carro also integrates with BigCommerce and Salesforce Commerce Cloud, among other commerce solutions. Another advantage that Carro touts is the fact that it offers clients a full-fledged sales and customer support team.
Similarly, Convictional takes a multi-faceted approach on its website. It positions its solution as ideal for multiple types of companies, claiming on its website that it is "trusted by enterprise retailers, distributors, and marketplaces."
Both Carro and Convictional make money by taking 5% cut of each sale. Like other software companies, they also have a variety of plans depending on the size of the client, in which companies can monthly fees or annual fees of different types in exchange for more features.
Meanwhile, Shopify Collective is designed to keep merchants within the Shopify family. Shopify Collective lets merchants club and sell ancillary products sourced from other Shopify sellers in a marketplace setting. With Collective, the merchant will get a commission out of the sale of these related products placed through its site.
Shopify said in July that Drake Related, the official website to shop for Canadian rapper Drake's products, used its Collective commerce tool. On July 6, Drake Related launched five products in collaboration with other Shopify brands like Funboy, Elder Statesman and Krink. Shopify said 72% of sales from this new product collaboration came from first time buyers.
Lewis said that overall, "Collective seems like a good fit for smaller operations."
On the whole, Hillary Anne, vice president of revenue at Carro said, "it's harder than it sounds to help customers on both sides of e-commerce transactions and manage those partnerships together."
She was quick to add that "Shopify coming along this journey, we think, validates this space quite a bit. It's definitely not something we're worried about, in fact honestly we were excited about it." Nonetheless, Carro already has a section on its website detailing how it compares to Shopify Collective.
Chris Grouchy, co-founder and COO of Convictional, believes that "the main merchandising use case for Collective is to test cross-selling for a handful of SKUs before scaling," whereas his tool is more designed for enterprise clients.
Carro's Anne pointed out that Shopify Collective also has some pretty hard limits on who exactly can use the tool. Shopify Collective is also only open to brands that have done at least $50,000 in sales in the last 12 months, are based in the U.S., and have Shopify Payments activated. "These gates may make their total catalog size a little challenging, at least at first," she said.
Another gap in Collective that Grouchy pointed out is that vendors or suppliers cannot set a specific pricing because it syncs with merchants' existing catalogs so that makes it more difficult to set limited-time promotions and discounts. "The retailer who receives those dropship products cannot change the price of the item. So, they don't have control over promotions and discounts," he said.
So far, Anne said, among Carro's clients that have tested Collective in the beta "they have decided to leverage Carro for the level of support we provide." Grouchy echoed Anne's sentiment. "Collective has been privately shown to every customer that Convictional shares with Shopify, none of them have left Convictional for this solution, and multiple have chosen to pay us rather than use this for free," he added.
Overall, Grouchy said, "we think Collective will grow the market for dropship, and we're here to help when merchants are ready to scale their programs," said Grouchy.
Nonetheless, the potential for tension to grow between Shopify and its developers releases as Shopify releases more of its own free-to-install tools. For example, last spring, Shopify acquired an influencer marketing startup called Dovetale (which the company rebranded as Shopify Collabs) which competes with other paid tools like Grin.
Ultimately, Lewis said, the release of Collective falls into Shopify's strategy of testing and learning — but that not all of these tools have made the cut over the long haul.
"Shopify has done a lot of this kind of stuff over the years. They try new things like the fulfillment network and see if it works. If it works, they continue with it. If they fail, then they sell it or transfer the users to another app," Lewis said.