Shopify launches POS Go hardware to power in-person sales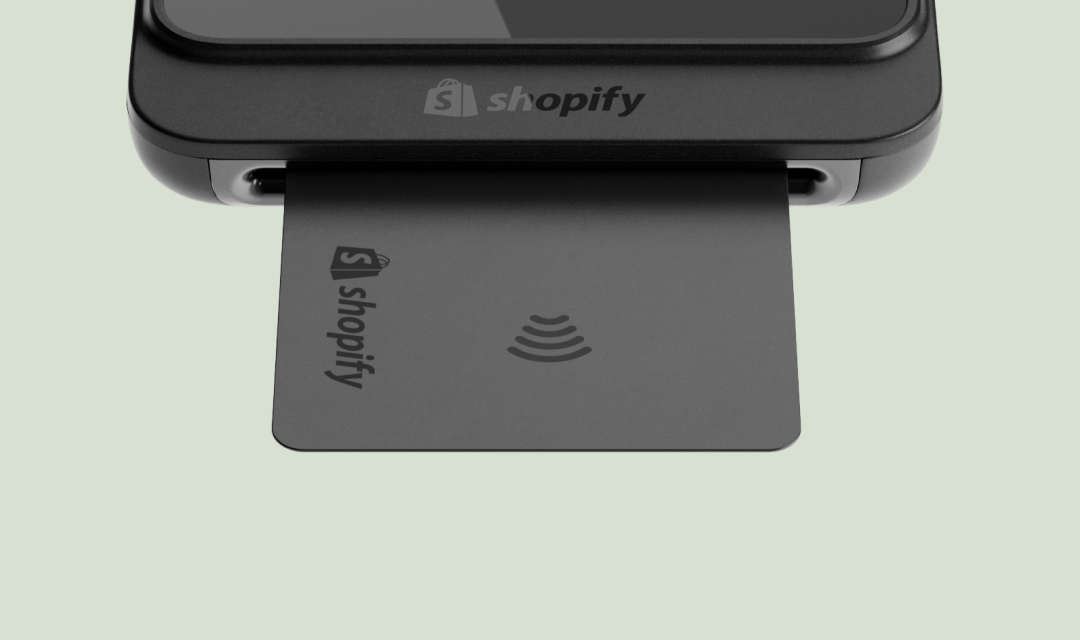 Via Shopify
Shopify is taking on its competitors and solidifying its presence in the hardware market with an updated version of its point-of-sale (POS) system.
On Tuesday, the company launched POS Go — a handheld tool with a built-in barcode scanner, card reader and inventory tracker. In the past, merchants could access Shopify's POS system by downloading an app for desktop, Android or iOS. POS Go is portable, does not need to be connected to a mobile phone or computer and can be used at the checkout counter, on the store floor or at the curb.
The company's new tool comes as more customers are getting back in the habit of shopping in person, rather than buying online. This holiday season, in-store retail sales are expected to jump 7.9% year on year, according to Mastercard's latest SpendingPulse report. While e-commerce is still enjoying a boost, in-store spending made up more than four out of five retail sales from January through August, the data shows. Shopify believes its POS system — which it said helped merchants boost sales by 80% in the first quarter of 2022 — can help retailers to better meet this moment.
"This is really a step-level change for our offering," Arpan Podduturi, vice president of product for retail at Shopify, told Modern Retail. "It is not just another device. It represents our move to working with both merchants small and really large in the retail space… I think it just gives retailers a degree of flexibility that they need today."
Shopify launched its first POS system in 2013. Since then, it's rolled out new iterations that integrate offline and online sales, orders, products and payments. While POS Go debuts just in time for the holiday season, Shopify has been building the tool for several years. Earlier in 2022, it began testing new product features such as Tap to Pay on iPhone to make it easier for merchants to sell offline. Shopify charges a one-time fee of $399 for POS Go.
Shopify was one of the biggest pandemic-era darlings — its growth skyrocketed in 2020 as more retailers and customers turned to e-commerce. Now, as more people resume in-store buying, Shopify is looking for ways to recapture its momentum. During the second quarter of 2022, Shopify reported $1.3 billion in revenue, a 16% increase from the same time last year, but still a far cry from the 57% year-over-year growth it saw in 2021.
The company has been working to increase revenue by adding new services and features — both online and off. More than 70% of its revenue last quarter was from "Merchant Solutions" such as Shopify Payments, Shopify Capital and Shopify Markets. Shopify's second-quarter operating loss totaled $190.2 million.
With POS Go, merchants have access to more data points than they did in previous versions. They can see what a particular customer has bought in the past. They can build carts in-store for shoppers, then email customers a corresponding link. And, they can get a more unified look at their business with live sales and analytics reports.
"The best way that we can help physical retailers is by giving them context, by giving them information so that they can meet their buyers on their level when they walk in," Podduturi said. "We're trying to build a product that makes buying in person incredible," he added. "The more that we can do to layer on tools and functionality that meet buyer expectations, the more people will buy locally and support their communities."
The digital POS space is getting increasingly crowded, especially in the restaurant industry. Today, business owners have a large list of POS providers to choose from, including Square, Toast, Clover and TouchBistro. Square, which changed its name to Block, posted $4.4 billion in net revenue in the second quarter, down 6% from the same time last year. Its Square brand — which offers a wide range of hardware including Square Register, Square Terminal and Square Reader — posted $755 million in gross profits, up 29% year over year. Toast, which sells hardware including Toast Tap, Toast Flex and Toast Go 2, said its second-quarter revenue grew 58% year over year to reach $675 million. Hardware accounted for a little more than 4% of that.
Shopify's website already sells some branded hardware, including a Tap & Chip Card Reader and a Retail Stand for the iPad. With a portable device such as POS Go, Shopify is hoping to refine its customer experience even more.
"We want buyers to know that they're buying from a Shopify merchant, because the tools that they have, the experience that they have, is different," Podduturi said.
From a technical standpoint, Jason Goldberg, chief commerce strategy officer at Publicis Groupe, told Modern Retail that POS Go "makes a lot of sense" because it combines software and hardware to offer "a turnkey solution."
"Having a POS solution from one vendor and an e-commerce solution from another vendor is inefficient and inconvenient," he said. "It's increasingly smarter to have those systems be one system that works in both places."
Goldberg expects in-person shopping to continue to be a priority for businesses. But, "increasingly, it's not about online or in store," he said. "It's about sales across all these touch points, in a single, unified customer experience."
This can have consequences when it comes to competition. "If you're Shopify, and you don't have a compelling solution for in-store, you run the risk of entrepreneurs picking an in-store solution that has good enough online [services]," he said.
Ultimately, "we're seeing a lot of the POS systems trying to get better at online," Goldberg said. "And we're seeing a lot of the online service providers like Shopify and Amazon trying to get better at in store infrastructure. So I think that's a natural progression from both directions."