Sam's Club launches new integrated dashboard to better serve advertisers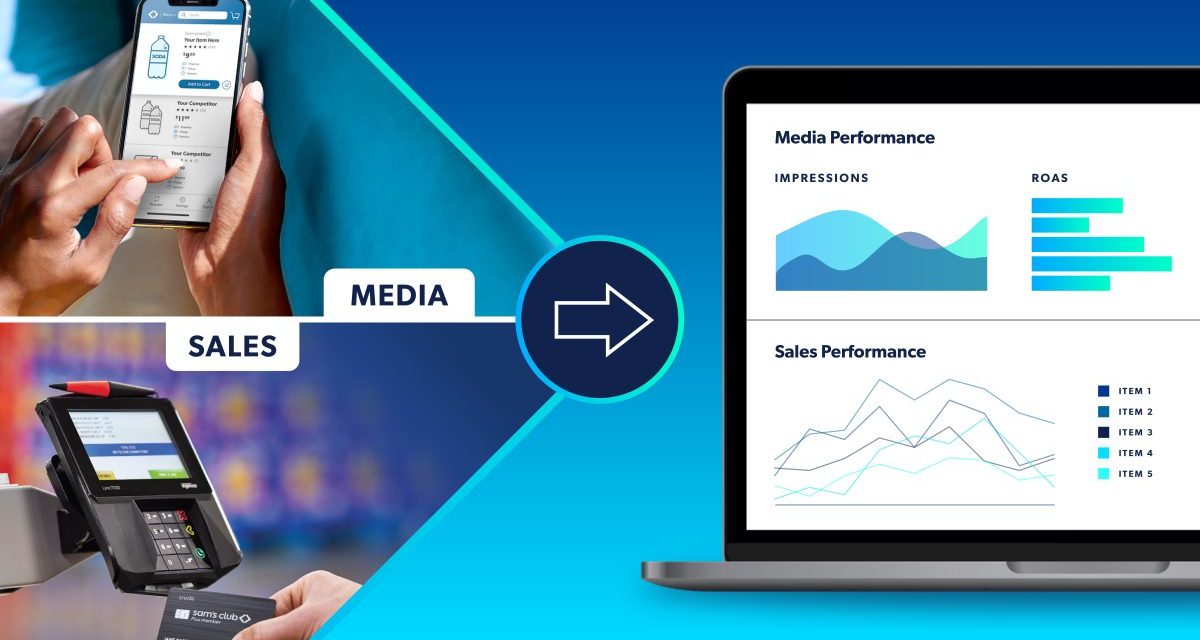 Sam's Club
Sam's Club is giving advertisers a real-time, self-service dashboard to track ad metrics and sales performance in one place.
On Tuesday, the Walmart-owned warehouse club launched its integrated Media and Sales Performance Dashboard. Through this dashboard, advertisers can now track Sponsored Product ads and Display campaigns in one place, together with sales performance for brands selling via Sam's Club both in-store and online. The new tool also connects with Sam's Club's point-of-sale platform, internally known as Madrid. The dashboard was rolled out to select Sam's Club advertisers like Clorox about a month ago.
Put together, the pitch is that compared to other retail media networks, Sam's Club can offer deeper customer insights that include household reach, purchase frequency, conversion channel and the page types that shoppers are most engaging with. Sam's Club is also using this new tool to tout its investments in incrementality measurement. The retailer has tied up with market research firm Circana to offer real-time, third-party validation to measure incremental return on ad spend, or iROAS.
Performance dashboards that allow advertisers to see all crucial KPIs are not a new concept within the retail media landscape. Walmart, for example, does this through its Walmart Ads Center. Amazon has a similar offering called Stores which gives a full range of metrics to analyze overall store performance.
Soyeong Park, head of measurement insights and data strategy at Sam's Club Member Access Platform, said that this dashboard is geared towards leveraging Sam's Clubs' first-party data for omnichannel measurement. The tool can track metrics like how many new customers were acquired through a campaign, item level sales, items that are doing well with Sam's Club members, and the conversion channel. As a membership-based retailer, the data that Sam's Club offers is more robust thus giving brands a leg up in their ability to track a customer's overall shopping journey.
Sam's Club MAP also differentiates itself by offering incrementality measurement or a way to measure the potential causal impact of expenditure by brands. Specifically, iROAS is a measure of any given marketing effort's impact on revenue. Sam's Club is offering iROAS and sales lift reporting based on data from third-party research firm Circana's methodology in post-campaign reporting. 
Andrew Lipsman, principal analyst for retail and e-commerce at Insider Intelligence, said that at a high level, tools like this new dashboard from Sam's Club are a logical next step for nascent retail media networks looking to evolve and offer more sophisticated insights.
"I think what's interesting here is building in both the understanding of incrementality and iROAS, and in particular, the use of third-party data from Circana," said Lipsman. "That is, I believe, the first time that I've seen any retail media network rely on third-party multi-retailer data to understand incrementality. It allows for a better understanding of the full incremental sales impact of the campaign. So that's very interesting to me. I think it's forward thinking."
"There's a lot of rich metrics that really gives the power to our advertisers to optimize and enhance the campaigns in-flight," said Park. "This dashboard will be built not only to provide the typical campaign KPIs such as impressions, clicks, frequencies and CPMs and ROAS. But, really, we're going down into the deeper member insights. This dashboard allows new buyer counts for search as well and that's typically a really hard thing to do for retail media."
Over the coming months, Sam's Club will be rolling out this dashboard to what it described as its annual contract partners, or brands that are just below its top ad tier in terms of ad spending. In February, this dashboard will be available to every single advertiser that is investing and working with MAP, said Park.
In March, Sam's Club started offering real-time, first-party data for offline sales to provide targeted measurement and attribution to advertisers. During Walmart's second quarter earnings, Sam's Club reported that advertising revenue grew 33% year-over-year and said that on average, advertisers saw an average of 30% increase in ROAS.
Lispman said Sam's Club membership card has the online and offline data integrated, which can potentially give them an advantage over other retail media networks to be able to provide a full view of omnichannel sales with a tight feedback loop. "It's potentially something that's really significant, and I think that brands will like it quite a bit," he said. 
Park said that going forward, Sam's Club will be looking to add tools to "maximize our data advantage that we have from our first-party data to deliver the best measurement in the industry."
Ultimately, Park said, the retailer's goal is to provide Sam's Club advertisers with better data and measurement, so that they can service its members with a better ad experience. "It really has to be a full circle. Our ad business is not out there in a silo," said Park.