Pinduoduo earnings indicate a recovering Chinese e-commerce landscape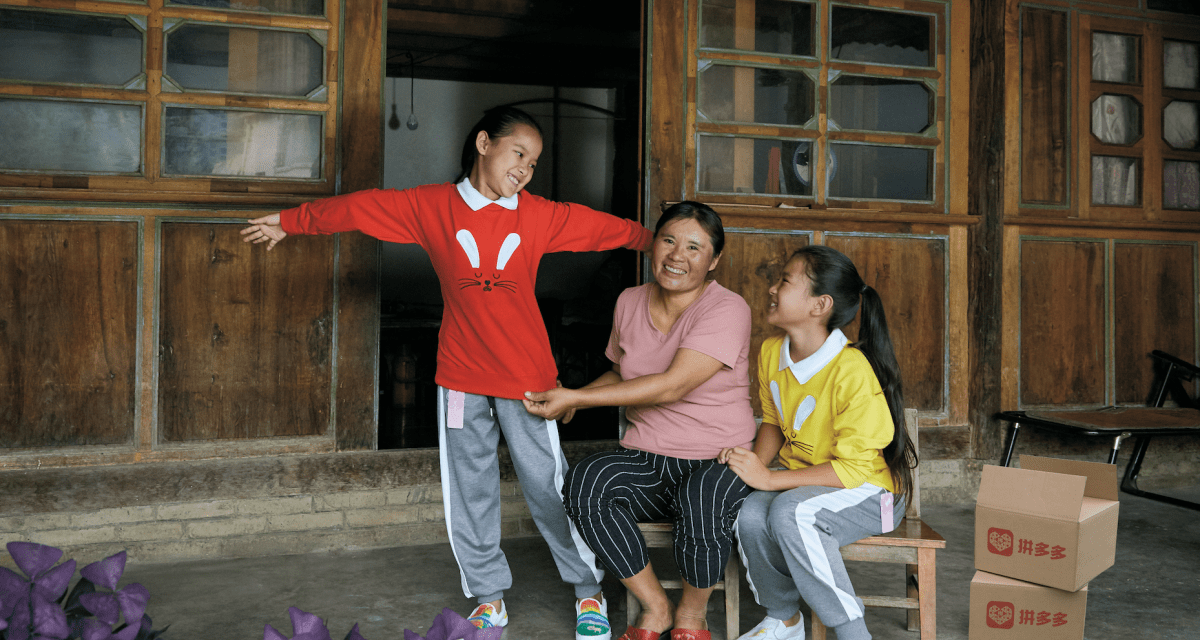 PDD Holdings
Chinese firm PDD Holdings, the company best known for its Pinduoduo app, reported a 58% year-over-year jump in revenue at its earnings, benefiting from a rebound in China's consumer sentiment for online shopping.
For the first quarter of 2023, PDD Holdings reported revenue of $5.48 billion, up from $3.75 billion clocked in first quarter of 2022. The company said a 50% rise in revenue from online marketing services and an 86% increase in e-commerce transaction services drove overall revenue in the quarter. Net income for the first quarter more than doubled to $1.17 billion from $410 million reported for the same period last year.
"Online retail continues to pick up," said Jiazhen Zhao, executive director and co-chief executive officer of PDD Holdings, during the first-quarter earnings call. "Users on Pinduoduo show a higher willingness to shop. Consumption vitality is becoming increasingly evident. These favorable trends lay a solid foundation for the steady growth of consumption for the whole year," Zhao added. The company said it stepped up discounts and issued extra coupons around the Chinese New Year, celebrated on January 22.
The company also announced that it is launching a dedicated "10 Billion Ecosystem Initiative" to support merchants and improve its access to "quality supply." It follows a similar nomenclature to Pinduoduo's other big initiatives over the years, like its "10 Billion Agriculture" initiative from 2021, designed to address critical needs in the agriculture sector. While light on details, the company said this program will offer more resources to high-quality sellers with the goal to enhance the platform's overall service efficiency and quality.
"During the past quarter, we saw consumer sentiment continue to improve. We have seen a surge in demand across various categories, reflecting consumers' eagerness to explore a wide range of products we offer," said Lei Chen, chairman and co-chief executive offer of PDD Holdings.
Sky Canaves, senior analyst of retail and e-commerce at Insider Intelligence, said that PDD's strong performance is "a combination of merchants selling more and using more of PDD's marketing services that they offer to merchants. Its advertising and promotions — I think all of its revenue sources — are doing well," she said.
In the U.S., PDD's online shopping site Temu, which launched in September last year, remains a small contributor to revenue, the company said, it is still in early stages of "exploration."
"For Temu, as we mentioned before, our focus is always how to better understand consumer needs and how to satisfy this need. Financial metrics will be a natural result of our value creation," said Jun Liu, VP of Finance at PDD Holdings during the earnings call.
In terms of Temu, Canaves said that PDD continues to focus on customer acquisition and scaling up their user base, not just in the U.S. but also worldwide. According to Marketplace Pulse, in 25 of the 50 largest countries by GDP, either Shein or Temu are the most-downloaded shopping apps. Temu is the most-downloaded shopping app in the U.S., France, Italy, Spin, Germany and the United Kingdom, the report showed.
Recently, in this year's Double Five shopping festival in Shanghai, PDD said it invested over RMB 4 billion (~$566 million) in coupons and discounts, setting a new record. "During this event, we partnered with China Central Television and Oriental TV on live streaming sales, showcasing a wide range of products to viewers in an interactive and direct manner, enhancing consumer trust in online shopping," said Zhao.
Overall, Canaves said, these numbers indicate that the Chinese consumer demand is starting to recover. "It's a bit uneven, but I think it's solidly coming back from where it was even last quarter and certainly a year ago," she said. In China, retail sales grew by 5.8% while online retail sales were up by 8.6%, said Canaves, which is contributing a lot to the growth of Pinduoduo.
According to Intelligence Insider data, Pinduoduo sales in China are expected to contribute a 17.4% share to overall Chinese retail e-commerce sales in 2023. For comparison, Alibaba should have 42.2% share, and JD.com 20.9% share of the overall online commerce market in China.
Rising competition in the Chinese online landscape will continue to be a challenge for PDD overall, pointed out Canaves. "The company said it has reduced shipping processing times from 72 hours to 48 hours. So that helps them stay competitive with the likes of Alibaba and Jd.com that can get products to consumers very quickly," she said.