Men's Wearhouse launches new online concierge service for weddings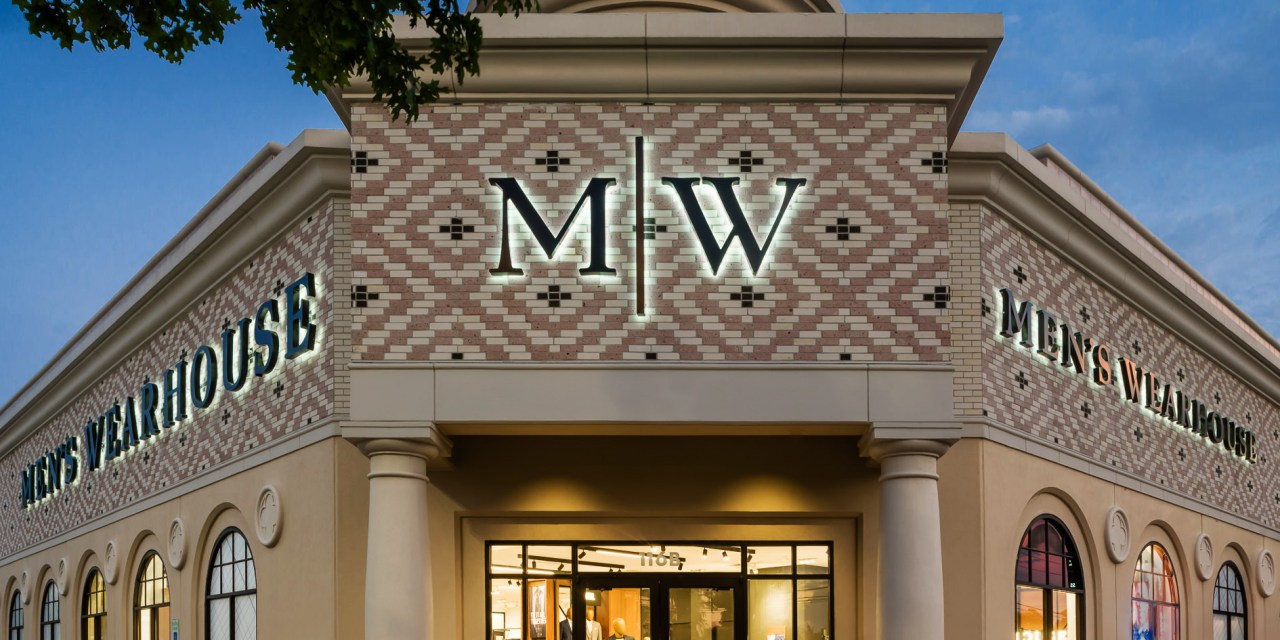 Men's Wearhouse
Specialty menswear and rental apparel retailer Men's Wearhouse unveiled a new digital concierge tool designed to lend a hand to grooms searching for their wedding day outfits.
The online service, called Wedding Wingman, is available nationwide starting this month. Wedding Wingman allows shoppers to find their ideal outfits for their special day by asking a series of questions, which then offers them a range of options that match their vision. For example, it asks what season shoppers are getting married in, what theme they're going for and what dress code they plan to have. This tool is available nationwide on Men's Wearhouse's website. 
Wedding Wingman was made in response to feedback from customers, half of which said wedding planning was too hard or time-consuming. The company had a pilot launch for Wedding Wingman in select markets like California and Ohio back in September and found that the tool has made appointments time shorter, Suzanne Scott, svp of digital for Men's Wearhouse's holding company Tailored Brands, told Modern Retail.
Wedding Wingman is the latest of several digital capabilities Men's Wearhouse has invested in over the past few years as it has sought to modernize. In 2021, the company introduced a new store design that features a digital shirt finder. Later that year, it also expanded its partnership with Bold Metrics to have contactless AI fitting technology in its stores.
Men's Wearhouse was founded back in 1973 by George Zimmer and was a destination for affordable good quality suits. Men's Wearhouse currently has over 640 stores across the country. Tailored Brands declined to share specific revenue figures but in the first quarter of 2020 (before it filed for bankruptcy and went private), it racked up $258.7 million in operating losses and sales fell by almost 60% when stores temporarily shuttered. 
Scott said the impetus behind Wedding Wingman was Men's Wearhouse's desire to solve some of the pain points that its customers had when planning for their weddings. "We wanted to really lean into that and help de-stress that process and make it easier and simpler." 
The online concierge service works by asking shoppers a series of questions that Men's Wearhouse associates would typically ask in a physical store setting. The results show a handful of items to choose from depending on the answers and shoppers have the option to sort them by fit — such as modern or slim. They can then add certain looks to their virtual closet and schedule an appointment to get fitted.   
"For the people who go through this, it gives them some additional information and thinking ahead of time before they get to the store," Scott said. "Then our store associates can take it from there and give them the service that we're so proud of to help them really narrow in on that particular look."
Online concierge tools have gotten popular among retailers due to their ability to replicate in-store services in an online setting, said Kassi Socha, director analyst at Gartner. During the holidays, cosmetics brand Too Faced offered an SMS concierge service to shoppers as a way to cut down the noise of online shopping during the season. 
It was especially popular during the pandemic's early days when people were social distancing. Department stores like Nordstrom and Neiman Marcus also launched a virtual concierge tool that helps shoppers find gifts.
"It makes for a more successful experience for the consumer when they reach the store. They know that this store has what they need," Socha said. "One of the reasons that consumers are using omnichannel features is they want to make sure that when they drive to a store, they're not wasting their time."
However, Socha warned that if a concierge tool leads to recommendations that customers don't like, it could ultimately leave them dissatisfied and turn them off from using the tool again. She said that customers expect a virtual concierge to know the retailer's catalog the same way a sales associate would.
"The virtual concierge experience needs to anticipate all of the potential customer needs and provide accurate, personalized recommendations," Socha said.
In addition to product recommendations, Wedding Wingman also helps grooms check who in their wedding party has received their garments and allows them to send reminders when they haven't.
Tailored Brands' Scott said that ultimately, the tool fits into Men's Warehouse's desire to make it easier for customers "to shop online, shop in the store [or] go back and forth between the two channels." She added, "this is a big part of that experience that we want to bring for our customers."