How AI meal recommendations made Hungryroot a $250 million business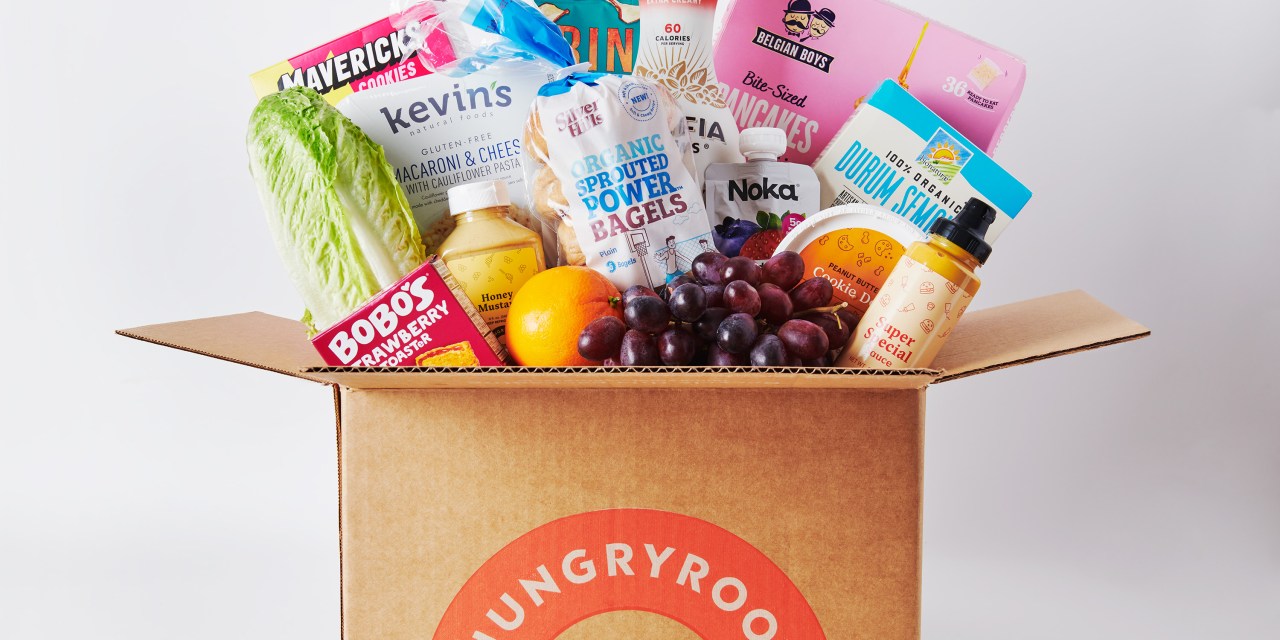 Hungryroot
Online grocer and meal delivery company Hungryroot is letting artificial intelligence (AI) pick its customers' next meals.
At Hungryroot, AI selects 70% of what customers buy. Since the company rebranded into an online grocery subscription service in 2019, Hungryroot has been leveraging AI to personalize its customers' orders. The company, which has 600 SKUs, offers a vast selection of grocery items and recipes.
Over the past couple of months, AI and AI tools like ChatGPT has been dominating headlines because of their cost- and time-saving potential. For Hungryroot, AI has allowed the company to offer a personalized shopping experience at scale. The company said it helped its revenue to grow 50% year-over-year to $250 million in 2022, while competitors in the meal kit and online grocery space struggle to stay afloat.  
"AI today is responsible for 70% of our revenue; directly responsible for hundreds of millions of dollars in our sales," said Alex Weinstein, Hungryroot's chief digital officer. "We hear from customers all the time that it takes hours to meal plan for their families, especially when there are dietary restrictions in play and picky eaters." In the first quarter, Hungryroot's revenue rose 84% year-over-year to $93 million. 
The current version of Hungryroot was launched in 2019 to eliminate the pain points of planning healthy meals. When the company was initially launched in 2015, it was a consumer packaged goods company with six SKUs, including sauces and veggie-based noodles. Typical grocery food items are available on Hungryroot, such as produce, condiments and bread. Some of the recipes the company offers include lemongrass tofu curry rice bowl, gingery roast salmon super grains and classic chile limon chicken tacos.
From the moment shoppers sign up for an account with Hungryroot, they are required to take a quiz that contains up to 20 questions, which helps the company identify customers' meal preferences. The company then assembles a cart full of groceries and recipes based on the quiz, which shoppers can edit to get exactly what they want. The company also asks recurring questions after they receive each box to understand whether they liked the recipes and grocery items they received. 
Hungryroot asks about customers' food allergies, health objectives and cuisine preferences when they sign up. Through the data it acquired about its customers, Hungryroot has taken a larger chunk of their grocery budgets, Weinstein said. Hungryroot's average basket size is $125 per box.
Weinstein said that the company makes it clear that when shoppers share their dietary information, it would benefit them. "This is just about clarity of communication and helping the customer understand our incentives," he said. "If you look at our messaging, if you look at our quiz, you'll notice that we are very upfront with helping the customer understand what we do and why we were asking these questions."  
The data Hungryroot acquires from customers not only help them make accurate recommendations, but it also helps inform what recipes or food products to add. For example, when the company learned that its customers were buying food for their kids at another retailer, Hungryroot decided to expand its scope of coverage to include kids and baby products.
AI can indeed be helpful for retailers and marketplaces with a wide array of SKUs, said Nick Amabile, CEO and chief consulting officer at data consultancy firm DAS42. He added that AI can help surface relevant products to consumers.
"Accuracy is dependent on how you train the model and how you develop the model," Amabile said. "It's really important to make sure that you have governed trusted and accurate data before you're able to let AI loose."
All of Hungryroot's work around AI is done in-house, which Weinstein said is a competitive advantage for the company. The digital team, which works on the company's AI capabilities, comprises around 55 employees. 
"We are big believers that if you are to be the best in the world at something, you can't outsource it," Weinstein said. "This is so very core to us."
While the company has already integrated AI into its business, Weinstein said that the emergence of natural language processing tools like ChatGPT has a potential to improve customer experiences. He added that Hungryroot is already exploring ideas on how this can be implemented into its operations.
"We are laser-focused on understanding our customers better through data," he said. "We've been on this journey for a number of years, there's a lot more to do, a lot more value to create."