Cash-strapped brands are trying to play hardball with Amazon in 1P vendor negotiations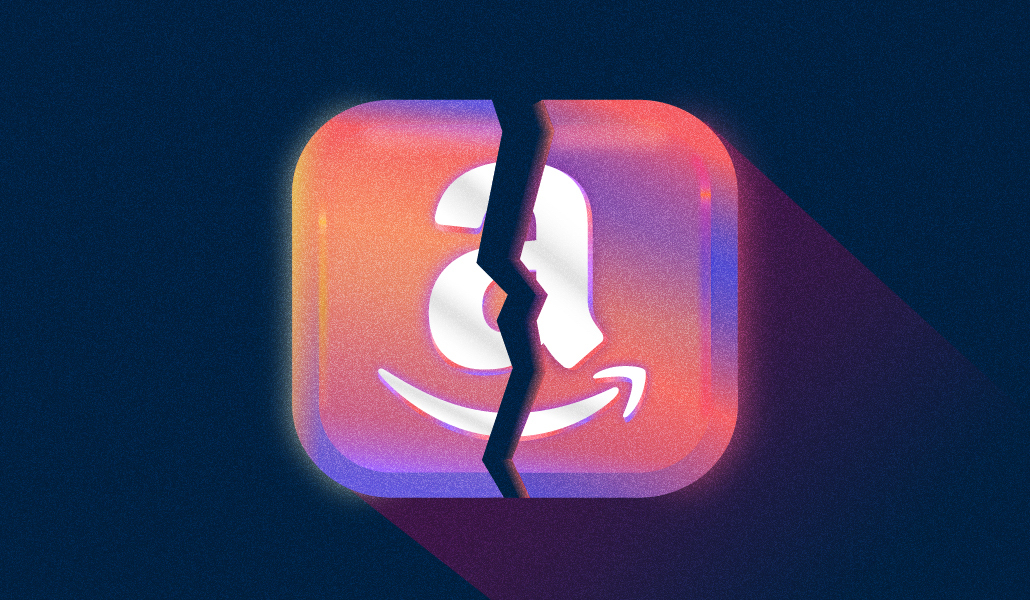 Ivy Liu
Numerous Amazon 1P clients are negotiating with the tech giant to increase their wholesale prices on Vendor Central as they combat inflation and rising raw material costs.

As Modern Retail previously reported, many 1P brands have been facing a profit crunch. They find the economics of the 1P model no longer working in their favor, as Amazon cancels production orders more frequently or discounts their products more heavily.
As a result, 1P clients are increasingly trying to play hardball — with varying degrees of success. Several agency heads told Modern Retail that many 1P sellers are bargaining prices hikes from anywhere between 5% to 30% to improve their profit margins. Amazon sometimes flatly refused to entertain such price hikes, but negotiations are still underway. In some cases, brands threatened to stop shipping to Amazon unless it agreed to their terms. Brands said vendor management at Amazon seems to be on edge trying to get the best profit margin from them at a challenging time for the company. Last week, Amazon reported its highest ever annual loss as a public company.
Amazon's annual vendor negotiations, also called AVNs, typically begin in January. Discussions with 1P sellers take anywhere from one to three months on average to close. Some brands initiated a head start to these discussions last year in order to implement their higher prices right at the beginning of this year. Meanwhile, other 1P clients are in the midst of ongoing negotiations that will close anywhere between January and April.
Modern Retail reached out to Amazon for comment, but did not hear back as of press time. 
An executive at a 1P vendor in the CPG and nutritional wellness space that spoke with Modern Retail said "this was one of the most difficult years" of discussions with Amazon. The vendor tried to execute a a price increase of anywhere from 6% to 15% across some of its items.
"First of all, it was definitely a no [from Amazon]. We were very hard and we basically said, if you don't accept the price increase, our systems will reject your POs and when you place an order at the wrong price, it's going to be a data error and we won't be able to fulfill that item. Therefore, you will not have inventory," the executive from the CPG brand said.
While Amazon enacted the CPG brand's price increase after two to three months of negotiations it got "very aggressive with vendor terms and pushing certain programs that would improve their profitability," added the same executive cited above. This brand started pushing for negotiations in October and Amazon enacted the price increases for them starting in January.
Many brands have felt under pressure to push an annual or even two price hikes in the last 18 months. "And the primary drivers for that are raw materials, and just overall supply chain costs," the executive said.
The executive added that they knew of several other brands that stopped shipping to Amazon for about five weeks after which the company agreed to all of their terms last year. "It's very risky for the business, for the brand, but they said we will not ship to you unless you agree to these terms," the executive said. Fortunately for the CPG brand, Amazon accepted the price increase before the brand actually made good on its threat to stop shipping to Amazon.
'Particularly brutal' vendor negotiations 
What's driving this need to play hardball for many 1P vendors are rising raw material and supply chain costs. The executive at the CPG brand said that many brands they have spoken with have felt pressure to push one or even two price hikes in the last 18 months. 
The executive said in the past "we were able to use reason and get very creative in our negotiations [with Amazon] by negotiating things like advertising spend, because then at least we know we're going to get more traffic. This year they weren't having any of it. They weren't looking for any creative solutions. They were really tasked with meeting certain internal metrics and profitability goals," he added.
Travis Johnson, global chief executive officer of Amazon marketing consultancy Podean, agreed. "Vendor negotiations… were particularly brutal this year for many 1P clients. Amazon's asks were much greater than we've ever seen… in some cases, quadruple the percentage increases asked in previous years," he said.
Johnson said that most of his clients did their price negotiations last year, "but some negotiations did take almost 6 months and during that time the brands also stopped selling to Amazon."
Travis said one of the most noticeable change in Amazon's approach to these negotiations is that they're seeking increased terms. "For many clients Amazon is asking for a four percentage point increase in terms of the commission or fee that Amazon takes from vendors this year as opposed to one or two percentage point growth. It's a big fee increase that Amazon has been asking for this year that's keeping a lot of clients awake at night given that overall traffic and category sales are fairly flat," Travis said.
Not only is Amazon resisting price increases it's asking some 1P clients to cut back on pricing. One Amazon 1P hardlines vendor said the e-commerce giant approached the company last month requesting for a roughly 10% cost decrease on a list of a few hundred items demonstrating the pressure on Amazon's vendor managers to accomplish targets. "That's how they initiated it, from the standpoint that — hey, this is all this is all we're asking for this year. Like it was no big deal," said a top executive at the firm, which makes 15% of sales through Vendor Central who did not wish to be named.
"We had taken cost increases a year or two years back. So I believe they were trying to get some of that pricing back. But believing that things have gotten cheaper, whether it's the container rates from Asia or other areas of supply chain, that maybe some of that pressure is eased. And I think they're trying to use that as the negotiation as a rationale," the executive added.

This client said they were looking to hold prices at status quo but added that there might be room for some negotiations for some items. "Amazon coming back and requesting such large decreases was obviously a challenge for us to try and meet. We're not intending to give that to them yet. We're in negotiation and evaluating the items and kind of delaying a little bit as well."
"Our counter to them would probably be a mixture of costs. If Amazon is willing to pay more for one group of items, we might be willing to decrease on a different group of items. There is some room to negotiate but nothing close to a 10% decline," the executive added. Amazon's goal is to close the deal by March 1, this vendor said.
Kiri Masters, head of retail marketplace strategy at Acadia said that "every year, the annual vendor negotiations are a contentious time. No one walks away happy from a negotiation with Amazon."
Still, this year Masters said that negotiations have been especially contentious, "because Amazon's been messing around with purchase orders." Masters previously told Modern Retail that Amazon has been canceling POs and altering the frequency and quantity of items, resulting in less stability for brands resulting in the need for them to adapt their own supply chains. Masters said that one snack brand that Acadia works with said "they will be playing hardball with Amazon and stopping purchase orders unless they accept their latest increase in prices," she added.
"And that's caused lots of supply chain issues for brands. So they're even less thrilled about Amazon coming down with these hard requirements," added Masters. "Customers can't find what they're looking for. This is bad news for everyone. But the KPIs that a vendor manager has is basically get the best profit margin that you can on your assortment. And they don't really care about a brand's entire assortment," explained Masters.
Ultimately, Johnson said that for the first time, he witnessed clients reevaluating the role of Amazon — not just how to sell on the site, but also whether it was still worthwhile to continue devoting resources and effort to it.
"There was a lot of talk about shifts to other online retailers, focusing more on bricks and mortar, shifting to a 3P/hybrid strategy and a lot of dramatic change. I sense that brands are largely agreeing to a compromise with Amazon for now and seeing how this year plays out, but modeling and preparing for larger shifts to their e-commerce strategies for next year," he said.