Amazon sellers are preparing for a potential UPS strike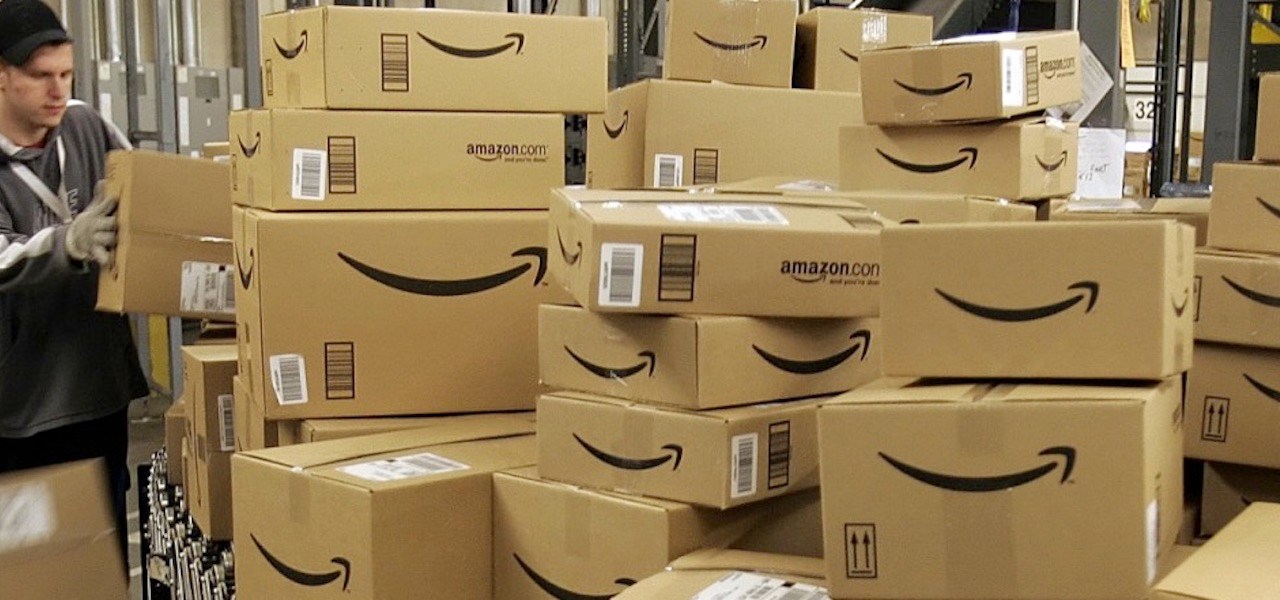 Amazon
Ahead of a potential UPS strike, agencies are warning their clients to prepare for the worst.
On July 5, talks between delivery giant UPS and American labor union International Brotherhood of Teamsters reached an impasse over higher wages. Workers are set to strike if the union and UPS don't reach an agreement by July 31, which is the day the contract expires.
Even though Amazon's logistics network now ships the majority of its packages, there are multiple ways in which a UPS strike could impact Amazon and its sellers. For one, some sellers use UPS to ship their deliveries to Amazon warehouses. Still, other sellers that use Amazon's Fulfilled by Merchant service — instead of the company's own fulfillment service — also rely on UPS to get some of their packages to customers. While the country waits to see if UPS and its union workers strike a deal, agencies are already advising their clients to use other — sometimes more expensive — carriers. And some agencies reported that their clients who use FBM no longer see UPS as a shipping option on their account, though it is unclear if that is temporary, or a change that is happening across the board.
Amazon shared information with Modern Retail stating that the company is "watching what is happening" and said, "we don't expect a significant impact on customer deliveries." Amazon said it works with a large network of carriers and delivery service partners and that most of its customer orders are delivered through its own last mile network.
At the end of last month, Ryan Craver, founder of Commerce Canal and Amazon analytics platform Purvey.ai told his clients internally to prepare for a UPS strike and start thinking about other options. So far, roughly 10% of Craver's clients have already switched to less-than-truckload and FedEx for shipping their deliveries to Amazon warehouses, he told Modern Retail. And last week, a handful of Craver's large 3PL merchants that sell clothing turned off the UPS shipping option for delivery to customers in an abundance of caution, Craver added.
Another wrinkle to the situation is that some sellers say they are no longer seeing UPS as an option for merchant-fulfilled delivery options — but it's unclear if this is a temporary glitch or not. According to Mark Power, CEO of Amazon consultancy Podean, his largest FBM client can only purchase shipping through the USPS in the seller-fulfilled options available on the account. Power said that this might "be a sign of Amazon's caution." Similarly, Lesley Hensell who also has an FBM account, told Modern Retail that her Amazon store did not have the UPS shipping option for at least three days. But, she said that as of Thursday afternoon, the UPS shipping option had been turned back on. She added that two other seller accounts that were also facing the same problem have also since gotten the UPS shipping delivery option turned back on.
The fallout from a UPS strike could hurt Amazon sellers significantly, because it would mean reduced sales and reduced profits for sellers, echoed Amazon experts. Craver said this shift is already leading to higher shipping costs ranging between 20% to 60% on average for some of his clients, because FedEx rates are higher than UPS for his clients. Hensell said, in some cases, inbound shipping costs for small and medium sellers on Amazon that sell low priced goods could double or triple, because UPS offers discounts on shipments to Amazon's Fulfillment Centers. She added many sellers are rushing to send in all inventory via UPS that they intended to move over the next month, just in case.
Craver said he was "surprised" that Amazon had not "proactively" said something to allay the fears and anxieties of Amazon sellers. "I would assume that it's probably because they believe that it would impact their rates and their negotiations and stuff like that. But you would think that they would either stop providing it as an option or do something a bit forcefully," he added.
According to Chris Palmer, chief executive at SupplyKick, should a strike occur, every possible scenario "paints the picture of reduced sales and reduced profits for sellers." He added there will also be "clear and obvious frustrations and pain points for consumers," who may decide not to purchase something if a seller has to switch to a carrier that is more expensive or slower than UPS. "If shoppers choose to buy elsewhere, that's where Amazon sellers are impacted because they lose sales," Palmer said.
UPS ships around 8% of Amazon's parcels according to Pitney Bowes data cited by USA Today. Power said that in the face of a strike, Amazon's own package delivery network and USPS will have to take up the slack. "It is cheaper for Amazon in a lot of cases to use its own delivery network and it has a sweetheart of a deal with USPS, which has profited greatly from Amazon deliveries," Power said.
Palmer said he may have to shift a large volume of deliveries to FedEx instead of UPS. "And FedEx's rate structures are much higher on average than UPS," Palmer added. But, Palmer said, he would probably wait until the final hours before making that call for SupplyKick clients.
"The reality is FedEx can't handle all the volume that the UPS strike would bring in. So, I think they've made clear that they are going to be prioritizing their existing customer relationships," he explained. At present, SupplyKick has not moved away from using UPS for deliveries, but the agency has a multi carrier strategy for sellers.
Overall, Palmer said, "we are hoping for the best but planning for the worst. And we have high hopes that a resolution will be achieved in light of the extensive ramifications that a strike would entail."