Earnings
// October 27, 2022 ■ 4 min read
Amazon returns to profitability, but faces major challenges with its e-commerce division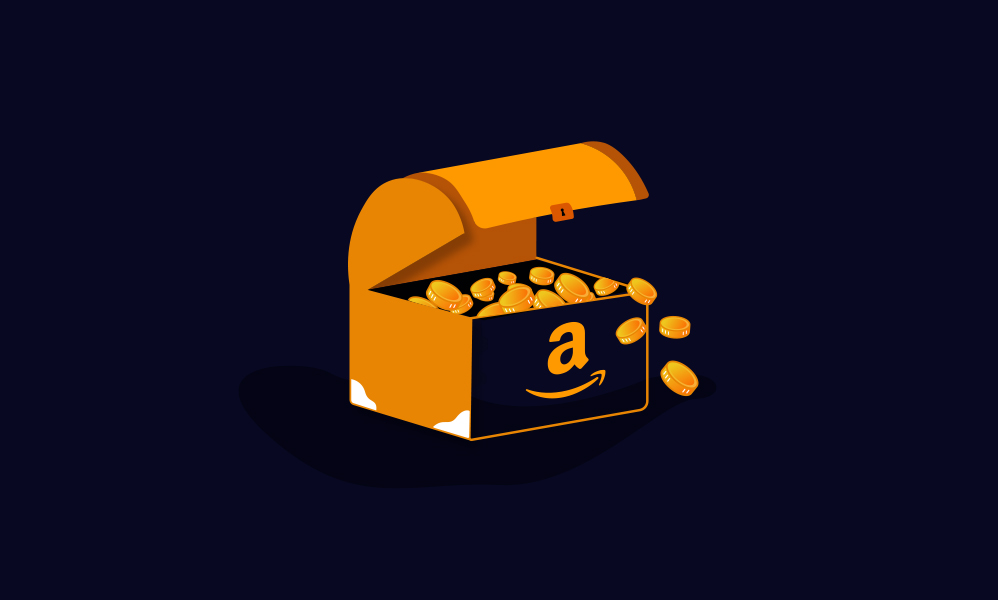 Ivy Liu
During the third quarter, Amazon returned to double-digit sales growth thanks to its advertising business and AWS — but it still faces a tough outlook as the holidays approach.
For the three months ended September 30, Amazon's overall revenue jumped 15% to $127.1 billion in the third quarter, compared with $110.8 billion last year during the same period. Amazon reported that revenue from its advertising business grew 25% year-over-year to $9.54 billion. Its AWS division reported similar growth, with revenue up 27.5% year-over-year to $20.3 billion. But that represents some of the weakest growth ever recorded for AWS. Meanwhile, sales from online stores rose 7% to $53.4 billion.
Despite the increased sales, Amazon's bottom line remains under significant pressure. The Seattle tech giant swung to a profit of $2.8 billion compared to a loss of $2 billion in the previous quarter, but net income remained below the $3.1 billion clocked in the third quarter last year. While Amazon's sales from e-commerce improved this quarter compared to the first half of the year, largely thanks to Prime Day, analysts told Modern Retail that this elevated growth is expected to flatten off in the fourth quarter.
"It's clear that particularly during these uncertain economic times, customers appreciate Amazon's continued focus on value and convenience," Amazon CEO Andy Jassy in a press statement. "We're also encouraged by the steady progress we're making on lowering costs in our stores fulfillment network, and have a set of initiatives that we're methodically working through that we believe will yield a stronger cost structure for the business moving forward," he added.
"This quarter is good, and we shouldn't take away from that. But I think it's going to be an exception rather than a rule," Neil Saunders, managing director for retail at consulting firm GlobalData told Modern Retail. "And in the fourth quarter, they're going to go back to the kind of performance that we saw in the first half, which is not very good on e-commerce."
Michael Pachter, managing director of equity research at Wedbush Securities, said in an emailed response that one important factor that aided in Amazon's e-commerce growth this quarter was the fact that Prime Day was held in July this year. Last year, it was held in June, meaning that those results were factored into second-quarter earnings last year, rather than the third quarter as they were this year.
One encouraging aspect of the results was Amazon's advertising revenue, bucking the trend of its digital ad rivals Meta, Alphabet and Snap, which have suffered declines due to Apple's iOS privacy changes and a challenging macro environment overall. But Saunders pointed out that this ad growth may see a correction, particularly if a recession hits and more companies cut back on advertising spending.
"It's [ad business] is definitely helping the [overall] business, because other parts of the business aren't quite so good, especially in delivering profit," said Saunders. "One of the concerns I have is that Amazon has become more reliant on this advertising business. There's a general view that advertising revenue is going to start to slow both because Amazon is lapping tougher comparatives. But also because the general market is slowing down. And I think companies are becoming a little bit more reluctant to just keep spending on advertising," cautioned Saunders.
Amazon's earnings report comes just days after its annual Unboxed conference, during which Amazon unveiled a series of tools designed to make it easier for sellers to create video ads.
The other looming issue for Amazon is the fact that much of its profit is coming from other areas of the business beyond its core e-commerce unit.
In particular, Amazon's operating loss from international markets widened to $2.4 billion from $911 million. And Amazon's operating income from North America swung to a loss of $412 million from a profit of $880 million in the third quarter of last year.
"[Amazon's] profit from e-commerce is not good. It's very negative. It's really negative in international. And it's pretty negative in the U.S. So, they're actually making a loss from e-commerce, which is very concerning," Saunders said. "It shows basically all of their expansion of logistics and all of the expense that they go to, to deliver things very quickly, it just isn't really delivering to the bottom line at the moment," added Saunders.
Overall, Saunders said, Amazon's future is a lot more constrained. "The core business is in the wrong place, as far as growth. And some of the ancillary businesses that deliver the good results have quite a troublesome trajectory," he added.