Amazon is moving to a single monthly storage cap for FBA sellers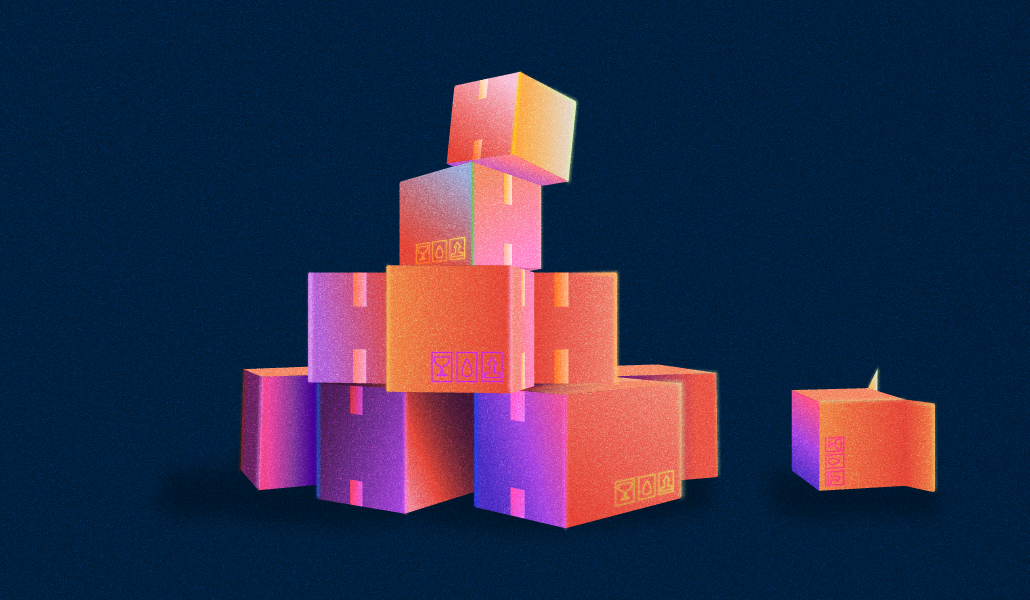 Ivy Liu
Amazon is offering FBA sellers a single monthly limit on the amount of inventory they can send to and store in its fulfillment centers, as the company looks to better monetize its excess storage capacity.
According to a company blog post, Amazon will also now provide sellers with an estimated capacity limit "for the following two months to help sellers plan over a longer time horizon." Lastly, sellers can also now request more capacity, by providing a reservation fee per cubic foot that they are willing to pay. Amazon will grant these excess capacity requests based on which sellers submitted the highest bid, until it runs out of available space. This new system of inventory management will go into effect on March 1, and will replace weekly restock limits that Amazon used for calculating FBA storage.
Directors at Amazon agencies and accelerators told Modern Retail that these new changes will help sellers forecast inventory better. While the full impact of these developments still remains to be ascertained, brands that have unsold merchandise accumulating in Amazon warehouses may find it more difficult to request more FBA storage space.
"The majority of sellers will now have access to greater capacity volumes than before," wrote Dharmesh Mehta, Vice President, Amazon Worldwide Selling Partner Services in the blog. "Our goal is to provide sellers with more control over how much space they can have while limiting unproductive use," Mehta added.
"This is a big deal for brands that have unproductive inventory that's sitting in Amazon warehouses and fulfillment centers," Casey Green, director of sales at Pattern told Modern Retail. "That might hurt [sellers] ability to request more and more space in the future. People that have product that's fast moving, I think it's going to be great for them, and they can request more product or more space, but those that are unproductive, it's going to hurt them," added Green.
Amazon has made a myriad of changes to inventory limits as it has struggled to figure out exactly what type of inventory it needs to prioritize in its warehouse, as buying patterns have changed drastically over the course of the pandemic. In April 2022, Amazon added a new extra-large storage type, in addition to the standard size, oversize, apparel and footwear storage types it already has in place. In 2021, a blog post from Amazon agency SupplyKick detailed that some third-party sellers reported their maximum inventory capacity was reduced overnight, with no warning, with their capacity being reduced by anywhere from 25% to 60%.
"This is a hot topic right now and has been for the last probably four or five months," said Green. Specifically, Green said that "many 1P brands are saying that their orders have been cut in half over the last six months because of capacity limits," said Green. And on the 3P side, "most sellers have had their space in the fulfillment centers reduced as well. And many have felt like they missed out on sales during Q4 because of this," Green added.
Another expert pointed out that the excess volume might come with additional hoops for sellers to jump through, in addition to a reservation fee. "You get access to it, it doesn't mean you're granted the excess capacity," said Kiri Masters, head of retail marketplace strategy at Acadia. "My concern is you won't get much more capacity right off the bat, you'll have to pay for it," she added.
Amazon has been careful to note that sellers will not be required to pay for the additional capacity as long as their products sell through, because it will reward performance credits that are intended to cover up to 100% of the reservation charge.
Masters also cautioned that it remains unclear if "the baseline amount of inventory allocation across the board for sellers would go down and they're being asked to fund extra space."
Last week, Amazon announced that Buy With Prime — its tool that allows brands to make products eligible for Prime shipping on their own website — will be available to all U.S. merchants starting on January 31. Masters believes that these inventory changes may be tied to the wider rollout of Buy with Prime.
"They're seemingly trying to get more merchants in [Buy With Prime]. And that only works if you've got inventory. And they're trying to promote inventory, storage and fulfillment, but we'll have to see what these forecasts look like," said Masters.
Overall, Masters said she welcomes the new management system because it gives sellers the ability to plan better inventory levels and gives sellers "more of a longer range than [Amazon] had in the past," added Masters.