Amazon Briefing: What advertisers can expect from Amazon's NFL offering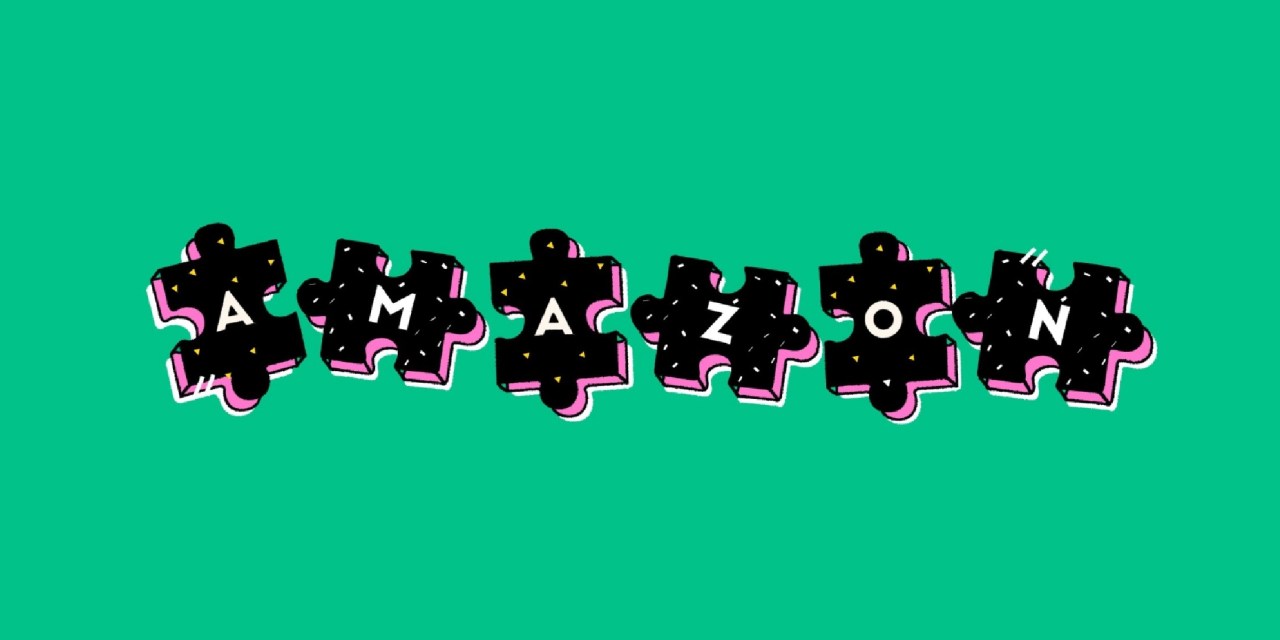 This is the latest installment of the Amazon Briefing, a weekly Modern Retail+ column about the ever-changing Amazon ecosystem. More from the series →
This is the latest installment of the Amazon Briefing, a weekly Modern Retail column about the ever-changing Amazon ecosystem. To receive it in your inbox every week, sign up here.
Amazon's 'Thursday Night Football' games package is expected to rope in more advertisers at a critical time for the e-commerce giant.
In March 2021, the tech giant signed a 10-year agreement to exclusively broadcast 15 Thursday Night Football games and one pre-season game every year on its streaming service Prime Video in the United States. This week, the Seattle company reportedly signed a deal with Nielsen to measure "national TV ratings" for these games on its streaming service, to give advertisers a consistent campaign measurement metric across their multi-channel media investments. According to a separate AdAge report, Amazon has said it expects a conservative 12.5 million to watch Thursday Night football games on its service, which is home to 200 million Prime subscribers.
Experts believe Amazon is expected to gain from the NFL deal, because the company offers advertisers a trifecta of reach, quality and measurement that no other platforms can match. Regular-season games for the NFL typically drew 17.1 million viewers last year, according to Nielsen data. The power and reach of the NFL can help fill up gaps in Amazon's existing advertising portfolio, which is still largely focused on targeting customers at the moment when they know they want to buy something. By giving advertisers access to key Amazon metrics on sales and other behavioral information at a key television viewing moment, Amazon may be able to connect the dots in a way that it hasn't been able to before.
Amazon continues to report profits in its advertising division, while growth at its core e-commerce unit drops. In the most recent quarter, net sales from online stores at Amazon dropped 4% while revenue from advertising services rose 18%.
All Prime members can stream 15 regular season games starting on September 15. Coverage kicks off each week at 7 p.m ET with a live edition of TNF Tonight, followed by Thursday Night Football Kickoff at 8 p.m. ET. After the game, Prime subscribers can also tune into the TNF Postgame Show and TNF NightCap for a recap and analysis of the action, according to details on Amazon's website.
"Pure volume aside, advertisers will find value in the unique access to data that ties awareness, engagement and sales across multiple touchpoints," said Brady Donnelly, Chief Marketing Officer and managing director of digital marketing agency, Sela, part of the PCA Group, which provides logistics and digital marketing services for the beauty and wellness sector.
Amazon also bought rights to the English Premier League in the U.K. in 2018 and won streaming rights to 80% of the games in France's Le Pass Ligue soccer league in a deal worth $302 million.
"Thursday Night Football is Amazon's first iteration into high-quality live sports streaming in the United States. There are few better opportunities to showcase high-quality live events than the NFL," said Adam Epstein, co-president of growth at ad growth agency Perpetua.
That coupled with Prime reach and the overall package will offer brands more reach than any other streaming tv platform in the United States, added Epstein. In an April letter to shareholders, Amazon revealed that its Prime service had over 200 million subscribers.
Naturally, advertisers are very interested. "There's too much demand and not enough supply for the Thursday Night Football games," Esptein said.
Approximately 800 brands collectively spent $6.2 billion on advertising during NFL telecasts last year, according to a report by the Sports Business Journal. The top two brands in terms of spending were Verizon ($233.9 million) and Progressive ($233.8 million), the report added.
"For advertisers, the ability to run streaming campaigns within the same ecosystem where those products are sold is entirely unique," said Donnelly. "It ties together every touchpoint in the advertiser's funnel — from the very top, where streaming traditionally lives, to the very bottom, where the conversion takes place, plus everything in-between. Measuring the efficiency of tactics collectively, rather than individually, is surprisingly nascent. But Amazon is making strides," added Donnelly.
Moving advertisers up the funnel has been a priority for Amazon's advertising business. In January last year, Amazon introduced the Amazon Marketing Cloud, which provides better insight into how DSP and PPC advertising work together and shows how overall ad strategies are faring down the shopping funnel.
"In this world where brands are being much more conscious of their brand marketing dollars, advertisers are quickly starting to realize that if I invest my brand marketing dollars with Amazon, I could measure the impact of those dollars in ways that I can't do so on other channels that don't have measurement capabilities like Amazon," said Epstein.
Ultimately, Amazon is well positioned to increase viewership not only because of the size of its subscriber base, but the ease with which that subscriber base can access the games, Donnelly said. "One subscription type on one platform used universally across the US. That simplicity is the same strength that's been driving cord cutting for years, as consumers don't want complex, binding contractual agreements for every type of content they want to consume. That complexity has been particularly impactful with sports, where accessibility varies by factors as specific as distance to a given game," said Donnelly.
Amazon news to know
What we've covered