Amazon Briefing: Sellers aren't thrilled with Amazon's latest attempt to woo Shopify brands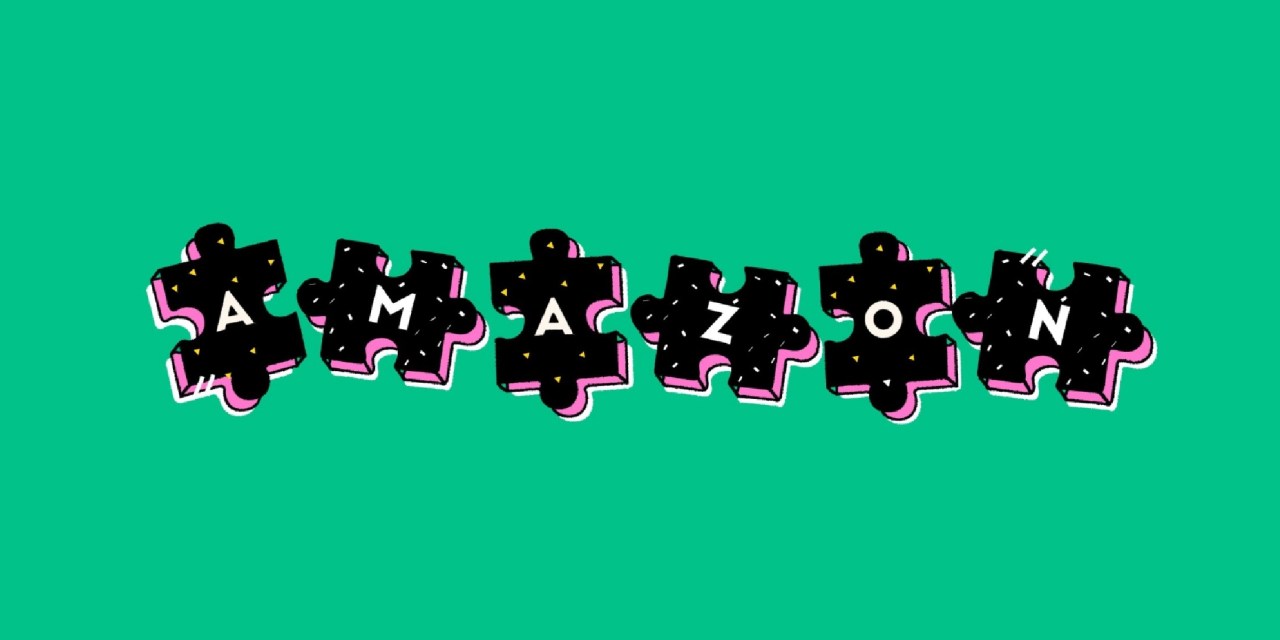 This is the latest installment of the Amazon Briefing, a weekly Modern Retail+ column about the ever-changing Amazon ecosystem. More from the series →
This is the latest installment of the Amazon Briefing, a weekly Modern Retail column about the ever-changing Amazon ecosystem. To receive it in your inbox every week, sign up here.
A new beta program from Amazon highlights the lengths to which Amazon will go to to win over Shopify sellers.
Some brands and agencies are beginning to get invitations to a program called Explore Brand Selection. Amazon, in its pitch to sellers, describes it as a "way to assist you with the product listing process." That is, instead of having to go in and manually upload every ASIN, Explore Brand Selection automates much of the process.
But, some see this program as coming at a price. That is, they have concerns about Amazon trying to weasel its way into brands' Shopify worlds, and worry about what type of data they would give Amazon access to if they used this new tool.
Amazon describes the program as essentially a new automation to make the life of a third-party brand easier. Some of the pros, according to the information it sent sellers, is that it will "list products faster," adding that this program "pre-fill 59% of required attributes." What's more, Amazon says, it can "optimize existing selections" as well as "increase selection." That is, if brands let Amazon see everything they have available on their own website, they can more easily upload the products they want to sell specifically on Amazon. And, Amazon insists that brands "remain in control" of the products and whether or not they want to upload them to the marketplace.
It's unclear, however, to some of the people who were pitched on the tool if Explore Brand Selection gives Amazon access to brands' Shopify data or if Amazon just scrapes the product listing data from the websites. Amazon, for its part, said it does not require sellers to connect with Amazon on the back-end of their websites, and that it does not obtain confidential information.
In a statement to Modern Retail, a spokesperson said: "We are currently testing new, and completely optional functionality to assist our selling partners with the product listing process. Explore Brand Selection is an opt-in service that helps our selling partners list products faster, optimize existing listings and increase selection. Sellers remain in control of what is made available in the Amazon store and they can review, edit and approve these listings before adding them to their catalogue."
It seems that Explore Brand Selection, which appears to have launched about a month ago, is the latest way Amazon is trying to expand its domain. In a bid to get more sellers to list their products on its third-party marketplace, the e-commerce giant is asking them to let Amazon under the hood and automatically upload the information (if the brands allow it, of course).
But some see this as a potentially Faustian bargain in the name of ease. "It's a pretty aggressive ask on Amazon's part," said Jon Elder, CEO and founder of Black Label Advisor. While his clients have not been let into the beta, Elder said "I have seen other people get access to it." Other sellers offered access to the program, took to Twitter to scoff at concept of Amazon "[hard wiring] itself to my Shopify store."
But even if Amazon did let Elder participate, he said he almost certainly would not. "Sellers like to keep a very distinct disconnect between Amazon and everything else," he said. In Elder's eyes, Explore Brand Selection is a way for Amazon to get more direct access to sellers' Shopify sites. "Why would a seller want to give up all their personal information [to Amazon] from Shopify?" Elder asked. "It's a silly ask on their part."
Not everyone, however, sees the program as totally nefarious. "The basic concept is good — make it easy for brands to expand their assortment on Amazon," said Kiri Masters, head of retail marketplace strategy at Acadia, in an email with Modern Retail. "Sounds like a win/win. As is the case with much of Amazon as a sales channel — the challenge is in the execution."
In her eyes, the issue is in automatically porting product listing data from one place to another. "I'm anticipating lots of errors that will need to be corrected and potentially some data that will be hard to remove, once Amazon has it in their system," she said. "It is already very challenging to make corrections to information on Amazon. Lots of cases and follow-ups, submitting proof of claims, rebutting claims of inaccuracy/medical claims, etc." And the data provided by the DTC websites only go to the basic content of a listing — not what's called the 'A+ content,' which is additional assets to better personalize Amazon pages, that often help listings stand out.
As Masters described it, "if a brand doesn't have a really good website already, it will be a garbage in, garbage out situation."
The question of Amazon accessing Shopify data doesn't seems as big of an issue for Masters — she believes that Amazon is scraping content from the websites themselves and not looking directly into the Shopify data.
Even if Amazon isn't getting direct access to sellers' DTC sites' data, it does make some feel uncomfortable about Amazon getting more data from brands while still not providing sellers with any. What's more, some services not affiliated with Amazon already offer this type of service. "There are already a number of apps that exist whereby you can push listings from your Shopify store to your Amazon seller account and link your seller account to manage inventory," said Phil Masiello, founder and CEO of the consultancy CrunchGrowth. "But allowing Amazon onto your actual store like they are proposing does not sound like a good idea."
This comes as other Amazon programs pushing into the Shopify world aren't catching on. According to Marketplace Pulse, only "low hundreds of brands adopted Buy with Prime" over the last year. (Amazon, however, disputes this claim. After publication, a spokesperson provided the following statement: "The claim by Marketplace Pulse is not accurate. The number of brands offering Buy with Prime is much higher and growing every day as more merchants discover the value that Buy with Prime can bring to their business.")
As Elder sees it, it's indicative of the wariness sellers feel about Amazon trying to expand its domain. "Sellers are like, no way — I don't want that," he said.
This story has been updated with additional comment from Amazon related to Buy with Prime adoption.
Amazon news to know
Another day, more Amazon layoffs. On Tuesday, the company announced that it was letting go of more than 100 employees in its gaming division.
Amazon is closing down its U.K.-based online book store Book Depository on April 26. The company bought the business in 2011.
Generative AI continues to be all the rage, and Amazon is trying to make inroad in it. The company unveiled a new generative AI accelerator under the AWS banner that aims to help new startups in the space.
What we've covered
Want to discuss this with our editors and members? Join here, or log in here if you're already a member.