Amazon Briefing: Sellers are 'living in a state of anxiety' as they scramble to verify accounts under the Inform Act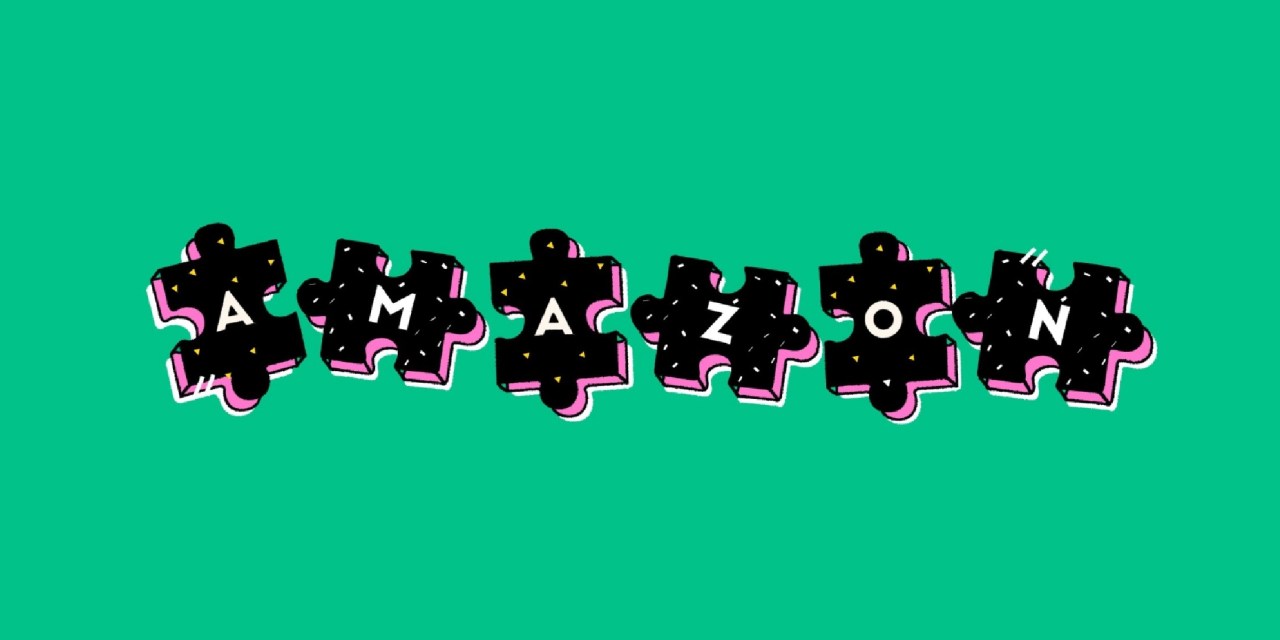 This is the latest installment of the Amazon Briefing, a weekly Modern Retail+ column about the ever-changing Amazon ecosystem. More from the series →
'Anxiety' is the word on nearly every Amazon seller's tongue right now.
That's because they are all scrambling to get their accounts verified as part of the newly-passed Inform Act, which aims to crack down on counterfeits. The legislation takes effect June 27. But Amazon isn't making the process easy. In fact, numerous sellers and agencies say the process, which was only recently just announced, has been riddled with confusion and vagaries — all amid a backdrop of potential platform expulsion. Indeed, some sellers say they have already had their accounts temporarily suspended. Others say checks have been withheld because Amazon hasn't accepted their verification credentials yet.
"There are so many situations where Amazon is glitching," said Abe Chomali, founder of the agency XP Strategy, which works with about 50 sellers. "Sellers are sort of terrorized by this."
"We are working diligently to support our selling partners in meeting the new INFORM compliance obligations, and we are seeing a significant number of sellers successfully complete these obligations for their accounts every day," an Amazon spokesperson wrote in a written statement to Modern Retail. "To ensure sellers go through the proper steps and to help minimize the burden on small businesses, we have been communicating regularly with instructions and resources, and we have a large group dedicated to calling sellers to walk them through this process and answer any questions."
The situation boils down to what appears to be a scramble on Amazon's part. As part of the Inform Act, which was first proposed in 2021 and passed in late 2022, so-called high-volume sellers — meaning companies that do more than 200 transactions and bring in more than $5,000 in gross revenue each year — must verify their identity with platforms. The purpose of this bill is to crack down on counterfeit and stolen products being sold online.
As a result, platforms like Amazon are asking all sellers to submit a range of documentation to prove they are who they say they are. This means government identification, address and phone confirmation along with other types of documentation. Over the last few weeks, sellers have received multiple notifications stating that if their entire accounts aren't verified they will be removed from the Amazon platform.
The problem is that there seems to be a lot of confusion about how best to confirm these accounts. According to Brian Martinez, vp of client services at Channel Key, which works with over 60 Amazon brands, even Amazon doesn't seem sure about what documents it needs. For example, one client was asked to submit personally identifiable documents — basically, IDs like passports — but Amazon wouldn't accept what the brand had on file. As a result, the client had its account suspended for multiple days. Ultimately, Martinez and his team were able to escalate the situation and Amazon did verify the account with the original documents at hand.
"It impacted their sales for days," he said.
Others report similar snafus. "We have cases where multi-million dollar Amazon sellers submit their verification — which Amazon already had — and [Amazon] agrees that they've submitted the information," said Shlomo Greenblatt, co-founder and president of Albert Scott E-commerce, a full-service agency that works with large-sized brands spanning from apparel to CPG. But even after the platform confirms it received the information, the company "continues to say their Amazon [account] is at risk for deactivation."
Even more serious, said Greenblatt, some of his clients have had payments withheld by Amazon as a result of this process. "You're holding checks for a technical error on your end," he said.
Some sellers have been told that Amazon was in the process of doing its phone number verification. But even though Amazon told the brand it had called it, "they never received the phone call," said Martinez.
The biggest issue sellers are experiencing is a general state of fear due to opaque guidelines sent from Amazon. For example, one of Chomali's clients has two offices in both New Jersey and New York. Amazon asked the company to provide proof of address, but was unclear about what address it wanted. "They were living in a state of anxiety — worried that if they provided a utility bill from the wrong address that it would be the end of their account," he said.
Greenblatt has seen similar issues — especially for legacy brands that have been on Amazon for decades. "What [Amazon is] going to try to compare [its documentation] to is legacy information. [Many brands] don't even have the initial information," he said. That is, a brand may have signed up for Amazon years ago, using an address and name from an early employee. When a company grows, it's difficult to track down what has been updated. "You cannot find the paper trail of who owns the seller account," Greenblatt said. "It's the new retail nightmare."
Others say the timeline made by Amazon is unreasonable. For example, Amazon is sending out postcards via USPS as a way to confirm sellers' addresses. The system works by Amazon sending the pieces of paper with unique codes that the companies then input to prove they received the letter. But Amazon is giving sellers a little over a week to confirm their addresses — which doesn't provide much buffer time if, say, mail gets lost or Amazon's outbound mail gets bottlenecked.
"The deadlines seem almost arbitrary," said Jon Elder, founder of Black Label Advisor. As he put it, Amazon's warehouses aren't renowned for checking in inventory sent from sellers. "Sometimes it takes four weeks," he said. With that backdrop, "sellers are not confident the postcard — or any of this verification process — is going to go smoothly."
In Elder's estimation, the issue boils down to communication and the seeming disarray of the entire process. "It's just the threatening language from Amazon," he said. "Telling people [deactivation] will happen and then relying on USPS."
What's more, nearly every executive felt like this process could have been alleviated with just a bit more time and preparedness. "The legislation was introduced in March 2021 and passed in December of 2022," said Channel Key's Martinez. "Amazon has had six months to get this stuff in order. Doing it in May with one or two months time for sellers to comply with all of these complexities… Amazon is creating their havoc at this point." He estimates that about one-third of his company's accounts are scrambling to comply given the last-minute actions demanded by the platform.
For now, most sellers are fearful of suspension though only very few have seen any sort of action from Amazon. But with the deadline looming, many are getting nervous.
According to Greenblatt, this could sow more distrust — especially from larger brands that don't necessarily need to be on Amazon. "These kinds of things will not help convince brands to invest in the platform," he said.
In the meantime, sellers are hoping the system will begin to figure itself out. "If accounts start getting suspended because of it, it's a very bad look for Amazon," said Martinez.
Amazon news to know
The FTC is suing Amazon over the way it allegedly deceived consumers into signing up for Prime.
Amazon has officially announced that Prime Day will be on July 11-12.
Senator Bernie Sanders has launched an investigation into Amazon over its warehouse working conditions.
What we've covered