Amazon Briefing: At Accelerate conference, Amazon unveils new tools to help sellers grow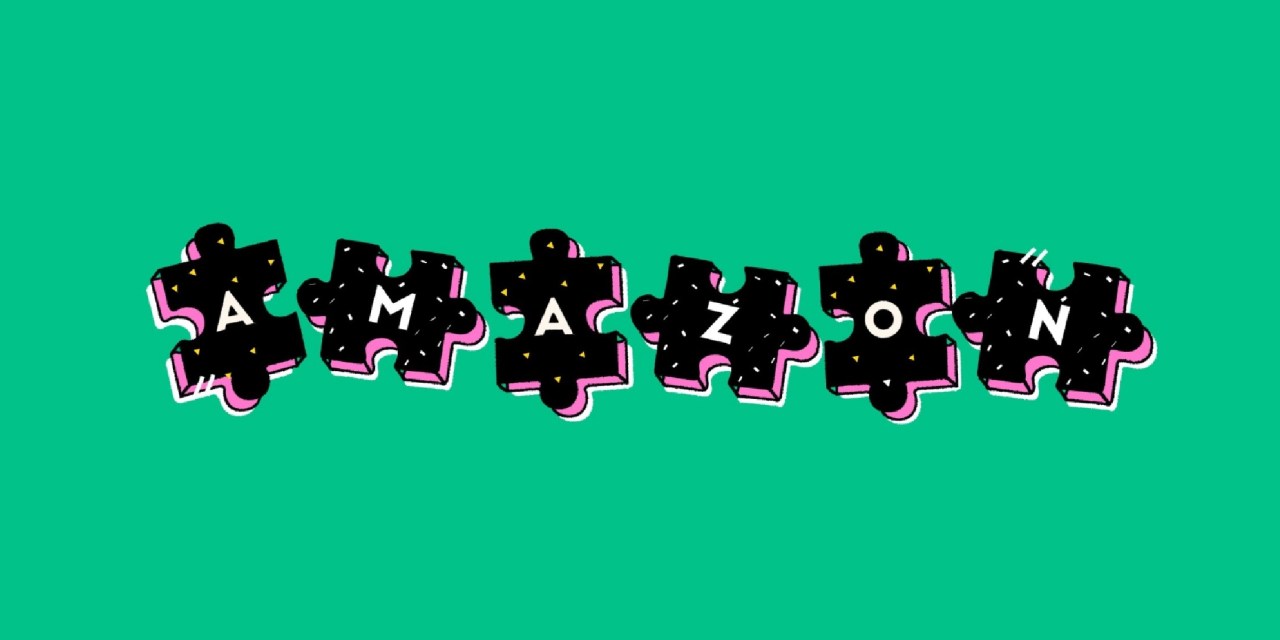 This is the latest installment of the Amazon Briefing, a weekly Modern Retail+ column about the ever-changing Amazon ecosystem. More from the series →
This is the latest installment of the Amazon Briefing, a weekly Modern Retail column about the ever-changing Amazon ecosystem. To receive it in your inbox every week, sign up here.
Amazon kickstarted the third edition of its sellers conference 'Amazon Accelerate' in Seattle on Wednesday by announcing a slew of initiatives to help sellers expand their so-called "partnership" with Amazon.
The new announced features include tailored audiences, which purports to help sellers increase their email marketing reach and build brand loyalty, as well as additional features for Amazon's recently announced Buy With Prime service.
With these new features, Amazon is making an effort to win over its marketplace vendors, who have endured two years of steadily escalating selling expenses. According to data from Marketplace Pulse, Amazon has increased its fulfillment fees by over 30% since 2020. This 30% increase didn't come at once, but rather in piecemeal. In January, Amazon raised its FBA fulfillment fee by 5.2%, and then in April it added a 5% fuel and inflation surcharge. Most recently, in August, Amazon for the first time introduced a holiday peak fulfillment fee of $0.35 on average for each item sold. Amazon also seems intent on growing sales for DTC brands with new features intent on driving traffic to brands' own websites — while still prominently featuring Amazon, of course.
Sellers' opinions on how useful these new features would be were mixed.
For starters, the tech giant launched a new tool called tailored audiences to help vendors grow sales with their existing customers through more targeted email marketing campaigns. "Now, in addition to your brand followers, you will be able to engage with three additional audiences. Your repeat customers from the last 12 months, your highest spending customers and your most recent customers," said Carla Vernón, vice president, consumables categories at Amazon during the opening session.
With tailored audiences, Amazon will give its sellers easy-plug-and-play templates to create snappy campaigns. "With tailored audiences, you'll be able to reach out to your customers with email marketing campaigns, you can reach them directly and give them news about reminders of things like your hot deals, or your new product launches," added Vernón. This new feature will officially be launching later this month.
Chris Palmer, chief executive at SupplyKick, a firm that optimizes sellers' sales on Amazon said, that the announcement he was most excited about today was tailored audiences. "From a seller standpoint, there's just been limited abilities to market to specific audiences, I think you're just marketing to the mass market inside of Amazon without much specificity as to who you display an ad to and who you don't. I'll be excited actually get into the system and use it," he told Modern Retail.
The company also introduced a new 'Customers ask Alexa' box on seller central where brands can provide information in seller central pages to help Amazon's voice assistant Alexa provide answers that are relevant for their products.
One seller present at the conference said, there was a notable shift in Amazon's attitude towards the seller community, with the e-commerce giant finally opening doors and making inroads to help sellers learn about its programs that might impact their business strategy.
"In the past, Amazon thought it was going to succeed no matter what, [and that] the sellers are just riding our coattails," said Palmer. He added Amazon's thought process generally was, "we are building this company, building this market, rolling out new solutions dominating the globe, in terms of commerce, and then the sellers, they're so fortunate that we let them participate with us and join and have a seat on the bus more or less."
But there seems to be a sea change in that narrative, Palmer said. "I think the overarching sentiment is how dramatically Amazon's tone has shifted towards sellers. And even by way of beginning with the fact that — they repeated [this] over and over again — the term for sellers is now selling partner," said Palmer, whose firm works with Amazon sellers like Madelyn Carter, Paddletek and Johnson Hardware among others.
Separately, Amazon also announced three new marketing solutions for brands using Buy With Prime, that are designed to send engaged Amazon shoppers to their sites. Amazon announced Buy With Prime last April, an integration that allows sellers to embed Amazon's payment and shipping options onto third-party websites.
"With the introduction of Buy With Prime, we're expanding where members can enjoy trusted and convenient Prime shopping benefits beyond Amazon, adding even more value to their membership," said Jamil Ghani, vice president of Amazon Prime in a company statement released in April. The new Buy With Prime is still only available on an invite-only basis.
Most notable among the three was a feature where Amazon said, it will help fund co-branded social ads for sellers that use Buy with Prime. "And because Amazon is helping you fund these ads, we can target Amazon audiences, meaning that we're sending highly engaged ready-to-buy shoppers directly to your site as a part of our partnership," said Peter Larsen, vice president of Buy With Prime at Amazon.
To increase adoption of Buy With Prime, Amazon will also now for the first time give sellers access to a Buy With Prime badge to use in their own marketing toolkit on their own website. "You can use the Buy With Prime badge across many marketing channels, including email, social, upsell banners on your store to show Prime members that there are benefits which now extend to your own site," said Beth Anne Porter, senior manager, product management, Buy with Prime at Amazon during the opening session of the conference.
Lastly, Amazon will also let Buy With Prime members use one of its key ad products, sponsored brand ads, to help sellers direct shoppers to the company's DTC website.
Even in its invite-only stage, Amazon has faced some hurdles in encouraging wider adoption of Buy With Prime. Shopify recently warned sellers against Buy With Prime, claiming that installing the feature would limit Shopify's ability to detect fraudulent orders.
"As an attendee, I see Buy With Prime and I'm excited by it," said Palmer. "It's in the earliest stage now. I think it's going to build momentum with time. It's been mentioned numerous times that there are limitations and that you cannot build a shopping cart, you can only checkout with one item at a time. And there's nothing really on the post-purchase. But Buy With Prime will be earth-shattering for the future of e-commerce in time," he added.
In the end, not everyone was convinced that these new tools would aid Amazon's merchants, but instead make them more reliant on Amazon. "Those are great programs but they benefit Amazon and further lock the seller into the Amazon platform," said Phil Masiello, founder of powdered superfood brand Uplift Florae and CEO of revenue acceleration agency Crunchgrowth. "They aren't really brand building or brand-differentiating products. They are more advertising and marketing products designed to keep the sellers sales on the platform and provide more control to Amazon," Masiello added.
"I'd like to see more tools focused on brand building, the ability to highlight your brand store, without charging a fortune for it, even on the main menu, having some way to even get just a brand store, before you get to the product pages," said Masiello.
Amazon news to know
What we've covered