Amazon Briefing: Amazon expands Prime benefits to maintain customer loyalty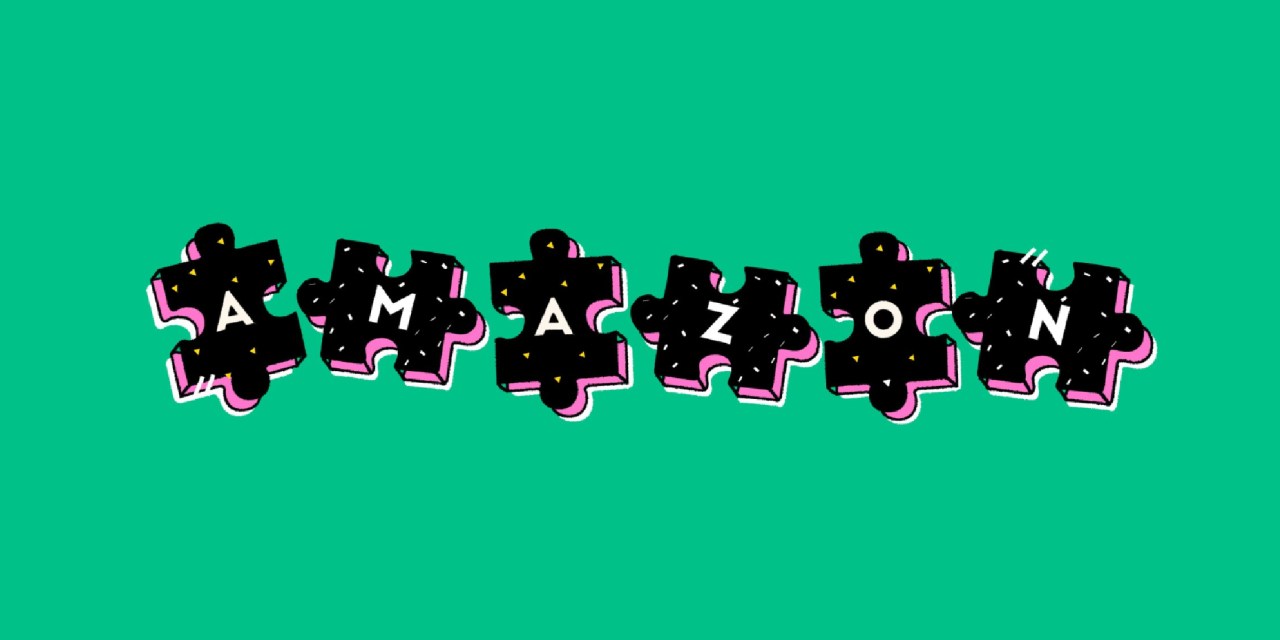 Ivy Liu
This is the latest installment of the Amazon Briefing, a weekly Modern Retail+ column about the ever-changing Amazon ecosystem. More from the series →
This is the latest installment of the Amazon Briefing, a weekly Modern Retail column about the ever-changing Amazon ecosystem. To receive it in your inbox every week, sign up here.
Amazon is adding more perks to its Prime services in the U.S. to encourage member retention at a time when people are tightening their wallets.
This week, Amazon announced a partnership with retailers like Pacsun, GNC, Superdry, and Diesel to offer same-day delivery to Prime members in select ZIP codes across more than ten cities. Last month, the e-commerce giant struck a deal with Grubhub to waive delivery fees for Prime members at select restaurants.
Growth in Amazon's subscription revenue has dropped to 10% in the latest June quarter from over 30% in the same period a year ago. Despite the slowdown in membership, Prime members have "meaningfully increased their spend" on the service since the start of the pandemic, Amazon's chief financial officer Brian Olsavsky noted in the second-quarter earnings call. "Over that period, we've seen stronger usage of Prime benefits by Prime members and a greater reliance on Amazon for their shopping and entertainment," he added. According to experts, Amazon is increasing the perks of its Prime program to provide more value to Prime members and reduce the likelihood of churn.
"This gives Amazon a foothold — and, perhaps more importantly, first-party data — into large offline categories like restaurants, apparel and consumer goods," said Andrew Lipsman, principal analyst for retail and e-commerce at Insider Intelligence in an emailed response to Modern Retail. "It helps spur growth in overall e-commerce, and by extension Amazon, as it reduces friction and improves immediacy in key purchase categories," added Lipsman.
"The addition of Grubhub was a strategy to help with membership retention in the Prime ecosystem. The same-day services for retailers is partly driven by a similar objective," said Neil Saunders, managing director, retail at consulting firm GlobalData.
Amazon first launched its Prime subscription in February 2005 at an initial price point of $79 a year, offering unlimited two-day delivery on over one million in-stock items. The allure of exclusive deals and discounts on Amazon Prime Day continues to be its biggest draw for members. Over the years, the company has added grocery delivery from Whole Foods and Amazon Fresh to its roster of benefits and offers same-day delivery for most items to enhance member stickiness.
The rush to add more perks also comes as Amazon raised prices of its Prime membership in the U.S. earlier this year in February. Amazon raised the price of the membership to $139 a year from $119.
"The price hikes for Prime reflect that the cost of the service has not kept pace with the amount of benefits that have been added," said Saunders. "Now that Amazon's bottom line is under more pressure, correcting this through price increases is a way of helping generate some incremental revenue as well as bolstering profit," he said.
But, Saunders said that given Prime's maturation in the U.S. — Amazon last revealed the service had over 200 million members in a letter to shareholders in April 2022 — the e-commerce giant "needs to look to new avenues to drive growth."
Saunders added that "some of this can come from price increases to Prime. However, new services and offerings for retailers and businesses need to come to the fore to pick up some of the slack."
Partnering with other businesses on same-day delivery can also help the e-commerce giant monetize the excess capacity in its fulfillment network. In an effort to deliver items in one day or less, Amazon has added more than 450 additional facilities to stock, sort, and move items over the last two years.
"But it is also about Amazon embedding its services into a wider number of retailers. Amazon has built out an extensive logistics and fulfillment network that is very expensive to maintain. Amazon needs to monetize this more to bolster profit and adding third-party services for retailers is a way of doing that," added Saunders.
What's in it for retailers?
Brands selling through Prime will get access to Amazon's logistics and fulfillment capability in addition to super-fast delivery to shoppers.
"In many areas, Amazon has same-day delivery down to a fine art. It is very difficult for individual retailers to build anywhere near the same capability, so partnering with Amazon makes sense if they want to offer super-fast delivery," said Saunders.
"Amazon also offers many other services for retailers that help them with all aspects of their operations from payment to warehousing and so forth. Larger brands and retailers may not take advantage of all of these, but they can be very beneficial for small and medium-sized firms," added Saunders.
Participating brands and retailers were very optimistic about this new partnership.
"We see high potential in our expanded seller partnership with Amazon, which includes delivery directly from select Pacsun retail locations," said Mimi Ruiz, vice president of e-commerce at Pacsun in an emailed response to Modern Retail. "This is a way for us to extend our presence, and deliver for customers who may prefer the convenience of making a purchase from their home," added Ruiz.
Kitchen-supply chain Sur La Table, which sells high-end cookware, echoed a similar sentiment. "Offering seamless same day deliveries and buy online pick up in store options are another way to expand our brand reach to new audiences and provide customers with greater service," said Sur La Table chief executive Jordan Voloshin in an emailed statement. Sur La Table has had a presence on Amazon as a marketplace seller for the last several years.
Lipsman pointed out that impact from these new partnerships may only be "marginal" for the retailers. "It's more likely that a consumer who lands on a product from these retailers, and then sees there is same-day delivery, might be a bit more likely to convert. But my guess is the impact will be felt only in marginal instances," he said.
Amazon has always tried to make Prime about a bundle of benefits that go way beyond free delivery. "Its latest efforts are a continuation of that trend, but they are also a nod to the fact consumers are under a lot more financial pressure and are looking to cut back on subscriptions. We have seen players like Netflix suffer from this. Amazon hopes that adding new services will make Prime so compelling that people maintain membership," said Saunders.
Amazon news to know
Spangler Candy Co, owner of Dum Dums, has been trying to thwart rogue sellers that order its lollipops from Sam's Club and resell them at a markup on Amazon. As Bloomberg reports, these sellers are costing the business millions in dollars.
Amazon has a leg up on rivals like Meta and Snap, as its online ad business reported higher growth numbers than those of other social media giants during second-quarter earnings.
Occupational Safety and Health Administration investigators visit Amazon warehouses near Albany, New York, Denver and Boise, Idaho.
What we've covered