Amazon Briefing: Advertisers are still waiting and seeing about Amazon's NFL prospects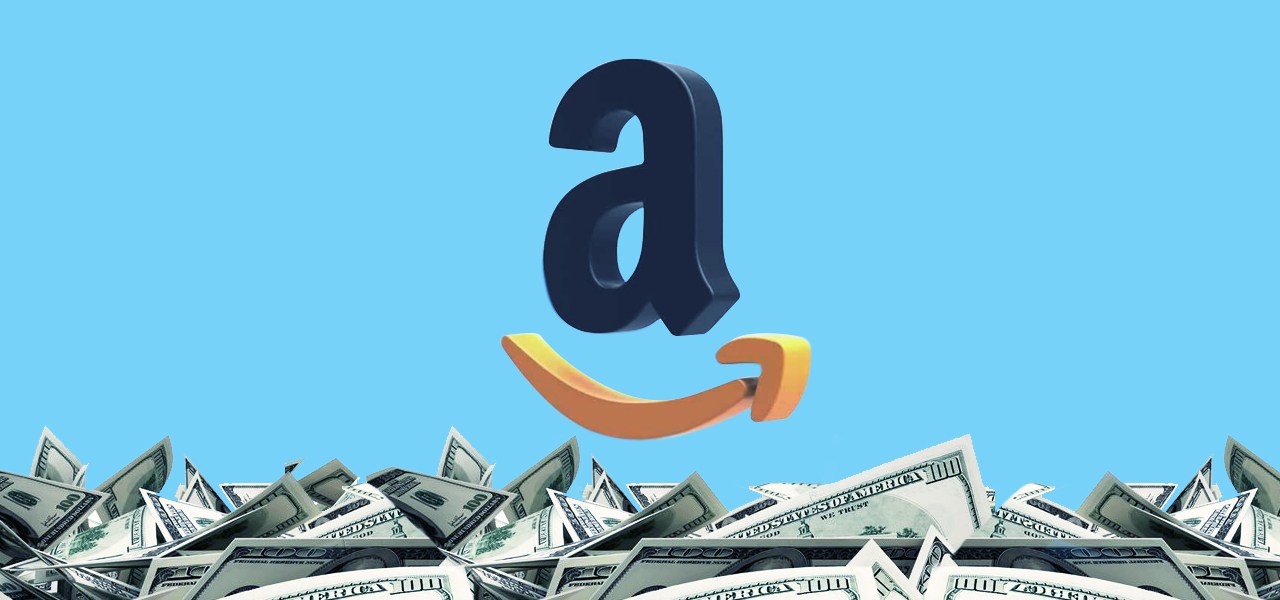 Ivy Liu
This is the latest installment of the Amazon Briefing, a weekly Modern Retail+ column about the ever-changing Amazon ecosystem. More from the series →
This is the latest installment of the Amazon Briefing, a weekly Modern Retail column about the ever-changing Amazon ecosystem. To receive it in your inbox every week, sign up here.
Advertisers are excited about the prospect of Amazon's Thursday Night Football games package, but they are still waiting to see if it will be a real hit.
At its annual Unboxed advertising conference last week, Amazon further made its pitch to advertisers that it can compete with traditional cable networks by delivering a large audience of NFL fans and also offer brands first-party they can't get through linear TV. According to Amazon, 13 million people watched the Los Angeles Chargers play the Kansas City Chiefs TNF premiere game on Prime Video on September 15. "It was the most streamed NFL game ever," said Alan Moss, vice president of global advertising sales at Amazon Ads during a keynote at Unboxed. Amazon's CFO Brain Olsavsky said NFL Thursday Night Football premiere also drove the three biggest hours of U.S. Prime sign-ups in the history of Amazon during its latest earnings call.
At the Unboxed event, the company brought on Carnival Cruise Line as the first sponsor to stream branded content on Prime Video for these games. Carnival said it was able to use Amazon's audience insights to better re-market to those connected TV buyers with their content.
Advertising agencies are excited about the prospect of Amazon's football advertising ambitions and have been given preferential deals to test it out. But brands are still waiting for year two to really invest more fully. Some agencies that typically work with major advertisers asked Amazon to reassess their TNF sponsorship rates and described it as too expensive. In one instance, Amazon allegedly cut its advertising rates by 22% for on-air spots for five NFL games. Put together, experts said they expect a more sophisticated experience from Amazon by the start of the next season in August next year.
"Amazon's newer offering around the NFL offers an exciting opportunity to connect with a new demographic of engaged Amazon shoppers," said Nancy McLaughlin, senior director for marketplaces at Tinuiti in an emailed response to Modern Retail. "We are seeing solid audience overlap and to be able to target NFL viewers with engaging content is key to bringing them into the full funnel," added McLaughlin.
McLaughlin said her clients have benefited greatly from Amazon's willingness to be flexible with pricing. "The ability to be flexible with pricing and new offerings continue to open doors for our advertisers," said McLaughlin.
Another brand executive that was negotiating ad deals with Amazon for the TNF games on behalf of a pharmaceutical company told Modern Retail that Amazon cut ad rates by nearly 22% from $2.8 million to $2.2 million for on-air advertising spots during the first half of any five NFL games. The executive, who did not wish to be named, also pointed that the drop in ad rates could potentially have also been a perk to loosely committing to next year. Despite the lower rates, this brand ultimately nixed its plans for Amazon's sporting sponsorship. The executive added that Amazon had priced its pre-game ad spots for much lower at $400,000 for four ad spots.
"Amazon initially was asking big fees for placements — higher than what traditional cable or national streaming would be," said Kiri Masters, head of retail marketplace strategy at Acadia, which assists brands to grow on Amazon, based on conversations she had had with industry experts familiar with these developments. "They went to the holding company agencies who usually represent the large advertisers, and they told Amazon the prices were too high," added Masters.
According to agency heads, these pricing negotiations are not unusual for a first-time vendor, because it's hard to call the market accurately and typically such deals do get reassessed before getting locked in.
For its part, Amazon's Danielle Carney, head of NFL Sales at Amazon Ads said the response from sponsors has been generally positive. "Feedback from advertisers has been very positive as we begin the first season of this eleven year partnership. The accelerated adoption of live sports streaming and our production of TNF on Prime Video creates exciting opportunities for advertisers this season and beyond," Carney said in an emailed response to Modern Retail.
In March 2021, Amazon signed a 10-year agreement to exclusively broadcast 15 Thursday Night Football games and one pre-season game every year on its streaming service Prime Video in the United States. All Prime members can stream 15 regular season games until December 29. Coverage kicks off each week at 7 p.m ET with a live edition of TNF Tonight, followed by Thursday Night Football Kickoff at 8 p.m. ET.
For Carnival Cruise Line, the TNF partnership was a way to reach a new set of customers that could end up as potential cruisers. "We worked closely with Amazon Ads to activate a larger sponsorship. We were able to think of unique ways to bring the carnival brand on set," said Jennifer Austin, senior director of media strategy and planning at Carnival Cruise Line during her session with Moss at Unboxed.
Carnival's Austin said the NFL games on Prime Video point to a change in consumption in line with where viewers are turning. "We thought it was an innovative shift that followed viewing trends. And we wanted to be part of that historic moment for the broadcasting of the sport. And we were confident that NFL fans and potential cruisers would enjoy the added benefits that would come from this new form of broadcasting," added Austin.
Even with this initial response, agency heads continue to cheer Amazon's efforts stating that it is off to a good start, given this is only its first year.
"I think the advertiser response to the NFL has been pretty good. What we know is that video in general (linear or streaming) is a proven commodity and we know that NFL video or NFL content works better than most," Jason Kanefsky, managing partner, marketplace intelligence at Havas Media told Modern Retail. "Amazon Prime is one of the largest streaming services available, so it was not a big leap of faith to assume that Amazon would be successful with this venture," added Kanefsky.
"I think what we're all expecting in the future, though, is greater addressability, more attribution, better linkage to sales, and fundamentally accelerating commerce on the Amazon platform," Kanefsky added.
Tinuiti's McLaughlin said that more brands are planning to work with Amazon next year because they had already set budgets and committed to fourth quarter marketing spends in advance. "We are seeing more clients planning to engage next year. The main reason for this is many clients have set budgets for the rest of the year and locked in Q4 plans supporting their key initiatives," she said.
Ultimately, Amazon offers advertisers a compelling trifecta of reach, quality and measurement that no other platforms can match.
"Our first-party metrics open up new opportunities that aren't available to brands through linear. Advertisers can see how their brands and products are doing on and off Amazon in relation to their ads, and can further engage audiences after the last whistle across Amazon.com, Freevee, Twitch and Fire TV. This powerful combination of first and third-party measurement is something only Amazon can provide," said Amason's Carney.
Kanefsky of Havas agreed.
"I see year two as the year that Amazon builds a larger NFL relationship with clients. They are learning so much now about their audience and gathering so much data that they didn't have this year. I think that this is the opportunity that's in front of them, that is so much more interesting than today's. As streaming services take on an expanded role in the ecosystem of media, data, attribution and t-shopping, Amazon's offering becomes way more interesting," said Kanefksy.
Amazon news to know
What we've covered