Why strategic inventory planning has become essential to retail success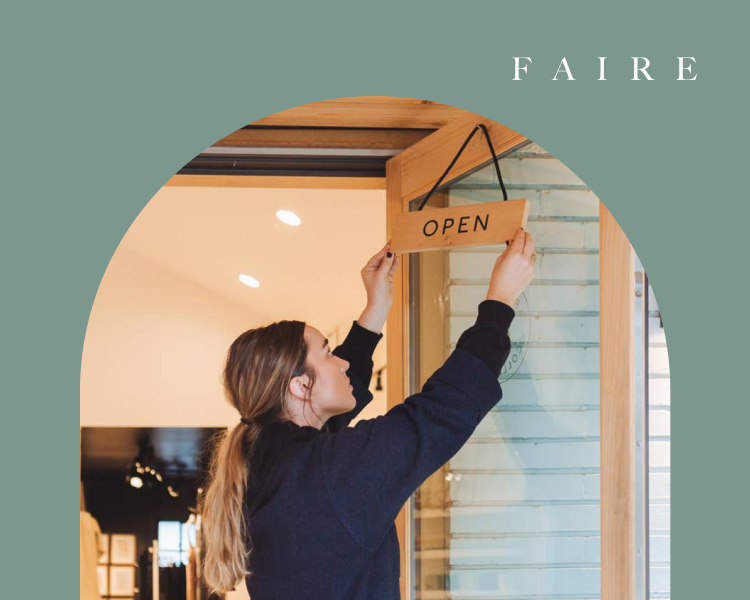 As millions of Americans found themselves unemployed in the wake of the pandemic, many turned to entrepreneurship in ways similar to previous periods of economic downturn. In fact, the country has witnessed a noticeable rise in small business formation, with the Small Business Administration reporting a 72% increase in new business applications within the past year.
While the current opportunity within retail is particularly promising due to vacant leases and attractive rent rates, inventory planning can be especially challenging for a new retail owner. Yet, it is one of the key factors attributable to their success as a small business.
Setting an inventory budget is a first step for retailers
Opening a new business means calculating many important costs, from rent and renovations to employee salaries. When it comes to opening a new retail store, arguably one of the most important considerations is inventory, as it often plays a major role in contributing to overhead costs.
Unlike other startup expenses, inventory purchasing traditionally requires small business owners to pay up front prior to generating any revenue — and yet, a retail business cannot operate without it. Therefore, it is common to see the cost of inventory presenting a barrier to opening a new retail space.
It is also typical for a new retail store to allocate a large portion of its total budget to inventory purchasing. In fact, said Paul Erickson, director of sales at retail merchandise intelligence platform Management One, for many retailers, 50% or more of operating expenses is spent investing in inventory.
Faire data also shows that new retailers have needed, on average, more than $12,000 to purchase wholesale products before opening. While the total cost retailers spend on inventory varies depending on the type of store and scale of the business, effective inventory budgeting takes into account the total product per square foot needed to fill the space adequately. It also requires a lens onto the manufacturer's suggested retail price (MSRP) of each product. This helps paint a picture of the potential revenue that can be acquired with any given inventory assortment.
Lastly, inventory budget should be set well in advance, as inventory purchasing should begin no later than one month prior to opening to account for potential shipping delays and merchandising needs adequately. On average, newly opening retailers with which Faire has worked began purchasing inventory up to two months in advance of opening.
Creating a merchandising strategy drives inspiration — and spend
A comprehensive and effective merchandising strategy accounts for the variety of products offered, as well as branding, display methods, traffic patterns and visual cues. Faire data reveals that new retailers are stocking their stores and finding success by purchasing diverse product categories and brands. In fact, on average, newly opening Faire retailers purchased across four distinctive categories from nearly 25 brands and more than 100 different products.
Furthermore, as the pandemic accelerated a shift in buying habits over the past year, it has emphasized the need for inspiration upon entry.
According to visual display expert Gretchen Kroll, vice president of Tripar International, consumers are "used to shopping online, and [retailers need] to take that virtual experience and move it into a store where consumers can quickly find things and be inspired." In other words, at the core of creating eye-catching displays and a streamlined yet inspiring store layout is the effectiveness of the products offered.
Exploring inventory financing
It is essential that new business owners find funding solutions that provide long-term opportunities for success. However, many traditional small business loan offerings are created without considering the distinctive needs of a retail store, like the cost of inventory. Existing financing options often involve lengthy application processes and high interest rates.
Meanwhile, bank line credit loans are often granted based on credit scores and therefore many new business owners with additional upfront costs may find it difficult to qualify. Some banks also charge a monthly maintenance fee on credit loans and begin accumulating interest as soon as money is spent.
Lastly, many of these applications require extensive documentation, and some can take upward of three months to get approved.
All of these factors can make it extremely challenging for new retail business owners to secure the essential capital needed to finance their inventory before opening. Partners that offer inventory solutions for retailers can help level the playing field and make it easier for entrepreneurs to find success in opening new retail stores.
"As a new business, we couldn't even get a line of credit or a credit card," said the owners of Lark & Owl, a bookseller in Texas that worked with the Open with Faire program to get their shop open quickly and sales underway. "A $20,000 line of credit was huge."
Whatever the vendor, new business owners should look for certain assurances that their first steps are strong. Critical elements to look for include the immediacy of the credit so they can ensure inventory on hand as the doors open. Owners should also hone in on favorable interest, or zero interest, incentives for timely payments. Finally, quick turnarounds on applications matter — even a process that takes longer than a day or two can become a significant factor when every day adds to rent costs.
With these elements in place, as a wave of entrepreneurs meets the challenges of new business ownership in new times, the small business story can begin on a footing that leads to success stories — from inventory to merchandising to financing along the way.