Why independent retailers are joining shopper networks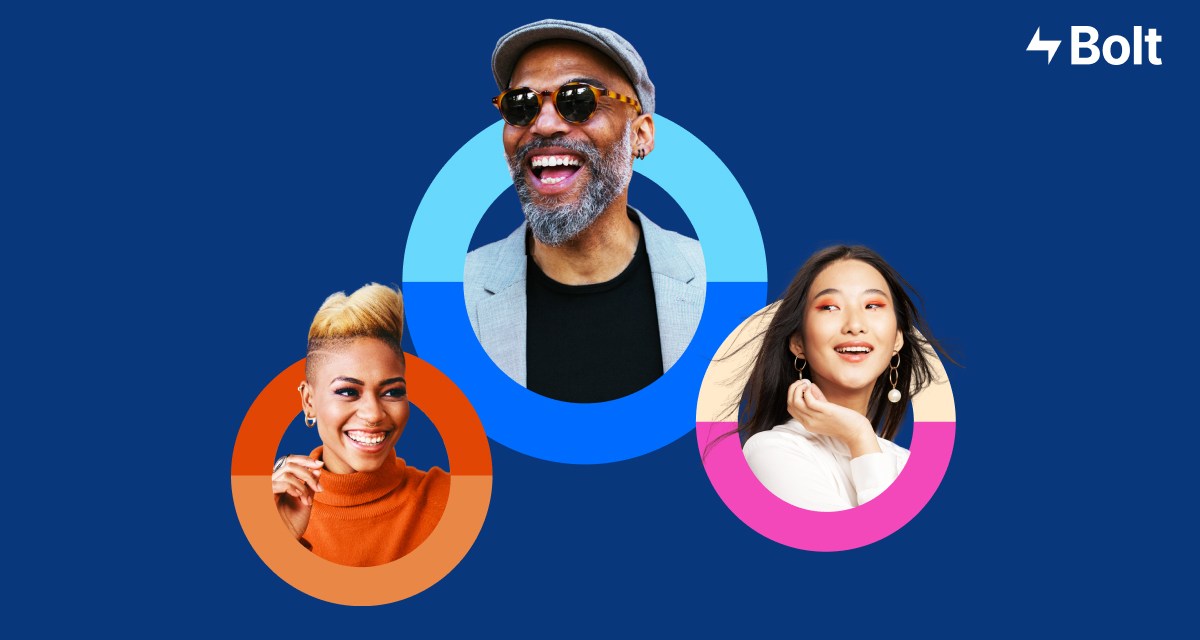 Marin Perez, director of content marketing, Bolt
In the last two years, the retail world has changed drastically. As a result, brands are rethinking their online shopping experiences to adapt to the rush of virtual buyers.
Consumers increasingly expect better and seamless e-commerce experiences and seek more significant incentives for shopping online. To meet those demands, independent retailers are turning to a range of technologies to stay in control of their future.
For example, shopper networks connect retailers and customers in a unified, cross-brand network. They're similar to a giant marketplace such as Amazon, where goods and services are sold in a network. However, unlike selling on Amazon, retailers aren't forfeiting their brand experience or giving up precious first-party data.
Increased checkout convenience and conversion rates
As more online shops enter the e-commerce space, it's challenging — and five times more expensive — for retailers to reach new customers. Savvy shoppers embrace — and expect — convenience at every part of their journey. Ninety-seven percent of shoppers have backed out of a purchase because the checkout process was inconvenient.
To help counter those outcomes, a shopper network allows consumers to create an account once, then use it for purchases across an entire network of retailers. As a result, retailers within the network gain access to customers who can quickly check out even if they've never been on that retailer's site before.
Returning customers' personal information is also pre-populated, resulting in a speedier checkout. With all their payment and billing information saved, shoppers can easily purchase at their favorite sites.
In addition, because shopper networks treat all shoppers like return customers, retailers that join a shopper network also see a boost in conversions. Offering a smoother checkout experience can increase conversion rates by 35%, and with the right network in play, it's been shown to drive as much as a 47% higher conversion rate.
Reduction of fraudulent orders
As long as consumers shop online, there's also bound to be fraud. As a result, retailers need innovative solutions to combat fraud while prioritizing customers and fueling operational efficiency.
Within a shopper network, retailers rely on consumer behavior to combat fraudulent conduct — a vast departure from how it's typically done. Instead of focusing on identifying and rejecting fraudulent orders, fraud indemnification makes maximizing revenue a priority by accepting more good orders. Because these consumers are well known through their interactions and shopping behaviors within the shopper network, there is a greater chance of completing the order.
Increased customer lifetime value
As the digital space becomes more crowded, a retailer's brand is vital to their success. They use it to evoke a feeling and stand out from their competitors. Retailers brand their entire site and guide shoppers through the journey, only to lose customers on a generic checkout page.
Consistent brand presentation increases revenue, and some shopper networks also provide a suite of customization tools to design a checkout that matches the look and feel of a retailer's site.
For example, retailers are adding innovative checkout tools to snag up-for-grabs shoppers and retain them. Dynamic discounting and product up-sell functionalities can enhance retailers' UX to increase AOV. Retailers can also keep consumers coming back by showcasing new and relevant items through product recommendations, and doing so can lead to repeat purchases and increased AOV. As they take these steps, retailers open doors for an array of personalized shopping experiences for the next generation of consumers.
Access to actionable insights
The more insights retailers have into their customers, such as their shopping behaviors, the better their chances at converting first-time customers into return purchasers and optimizing their site for future visitors.
Gleaning actionable insights from the data is vital to success, empowering informed decisions around providing user-friendly functionality.
From increasingly seamless, one-click checkout experiences to increased conversion rates and customer lifetime value to broader access to actionable insights and decreased fraud, there are many reasons why independent retailers are joining shopper networks.
As they do so, they are reaching millions of engaged consumers, empowering them to check out without any forms or passwords — completing a transaction with less friction and driving revenue for retailers.
Sponsored By: Bolt