How the shipping experience will change for retailers in 2021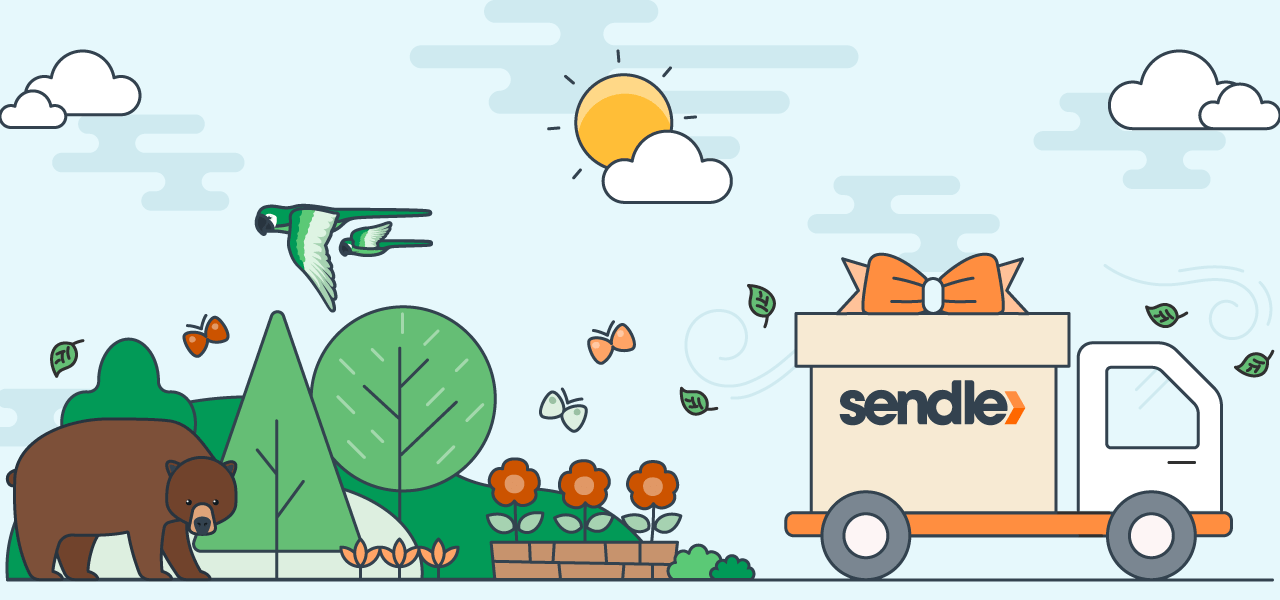 James Chin Moody, co-founder and CEO, Sendle
The shipping experience is the final critical step in the customer journey for online retailers. And now, as the COVID-19 pandemic has driven e-commerce activity to new and dramatic heights, how retailers handle their shipping will make or break their businesses.
Out of necessity, the pandemic caused a surge in online shopping that accelerated the shift to e-commerce by roughly five years. That shift sent shockwaves through the retail and shipping industries, creating new levels of opportunity while revealing supply chain vulnerabilities that left many businesses scrambling.
Shipping has become increasingly vital for consumers, and they are savvier than ever before. With so much opportunity on the table, the ability to quickly adapt to shifting expectations will help retailers turn shipping into a competitive advantage that keeps customers coming back.
What follows are the top trends in shipping for 2021 and advice for taking advantage of the new normal for e-commerce.
E-commerce sales and the demands on shipping will keep growing
At Sendle, the data shows small business shipping grew 65% globally in 2020. That growth is set to continue long after the pandemic.
At the same time, according to consumer research from Refinitiv, as the AP recently reported, online sales will make up a progressively larger portion of all retail sales, jumping from 15% at the end of 2020 to nearly 17% by the end of 2021.
It's a story of growth with caution. The sudden increase in online shopping came with a similar surge in demand for shipping, which at times drove delays, unexpected surcharges and also reshaped what consumers value and demand when they shop online.
Retailers can expect to see demand continue to grow into the future, but with the right planning, they will be better prepared for the road ahead.
The post-purchase experience will be where retailers build long-term loyalty
As more sales go online, a positive post-purchase experience will become an increasingly important customer touchpoint — one on which many brands and retailers have too often failed to capitalize.
Obviously, it is essential to make sure shipping is cost-effective and competitive. It goes further than that, however. To help a business stand out, the marketing team must give customers regular updates through tracking, keep them engaged via email and notifications and utilize eco-friendly packaging to stay aligned with their values.
The most successful businesses understand that shipping needs to be simple. Customers want shipping that is part of a seamless experience, one using integrations that make everything frictionless on their end. It's a strategy that keeps them coming back.
Sustainable delivery becomes a differentiator
What's good for business isn't always great for the environment. With every shipment, carbon dioxide is emitted into the atmosphere and landfills are loaded with packaging waste. As the industry grows, the World Economic Forum estimates 36% more delivery vehicles will be driving around our cities by the end of the decade.
Importantly, consumers are increasingly concerned with environmental issues. According to IBM, nearly 6 in 10 consumers say they're willing to change their shopping habits to reduce their environmental impact.
Customers are now starting to challenge retailers to offer sustainable choices and do the right thing for the planet. To meet these demands, more retailers will embrace sustainable shipping strategies, including:
Offering carbon-neutral shipping
Shipping items in bulk — reducing transport vehicles, carbon emissions and packaging
Offering a returns program for empty product packaging
Greater transparency demanded around delivery timeframes
More than ever, clear communication around delivery goes a long way towards earning customer trust and converting more sales.
It's no secret shipping delays plagued many retailers last year, particularly during the holidays. And while many consumers had greater empathy for businesses during the crisis, many cited a lack of communication from retailers. According to a report from Narvar, 36% of consumers say they experienced substantial delays last year, but only 19% received communication about those delays.
Retailers should provide regular status updates, and if things go wrong, proactively communicate the issue and what they're doing about it every step of the way.
Operational flexibility is the new secret ingredient for success
More than 80% of companies say their supply chains were negatively impacted by COVID-19, with a majority of businesses struggling across all aspects of their operations.
Moving forward, the most resilient businesses will prioritize building flexibility into their operations in every way they can. Where efficiency may have historically prevailed above all else, it's now about diversifying everything from suppliers to shipping partners.
Many retailers will begin to look beyond traditional shipping networks to tap additional delivery routes and have a more flexible way to get their goods to their customers on time. Building in flexibility means businesses ultimately have more control over their customers' end-to-end experience.
Continued focus on health and safety
The pandemic has normalized physical distancing and heightened expectations around best practices in health and safety procedures.
Research from McKinsey shows that customers' main concerns in the current climate relate to health and safety. Many retailers are adapting to this need by implementing new systems and procedures to address health concerns.
This continued focus on health and safety must extend to the shipping experience. Whether it's contactless delivery and pickup, mandatory masks or regular deep cleans, retailers must make sure their shippers are keeping customers safe through the end of the customer journey. By communicating that regularly to customers, retailers will be earning their trust for the long run.