How the digital tools retailers already possess are elevating customer experiences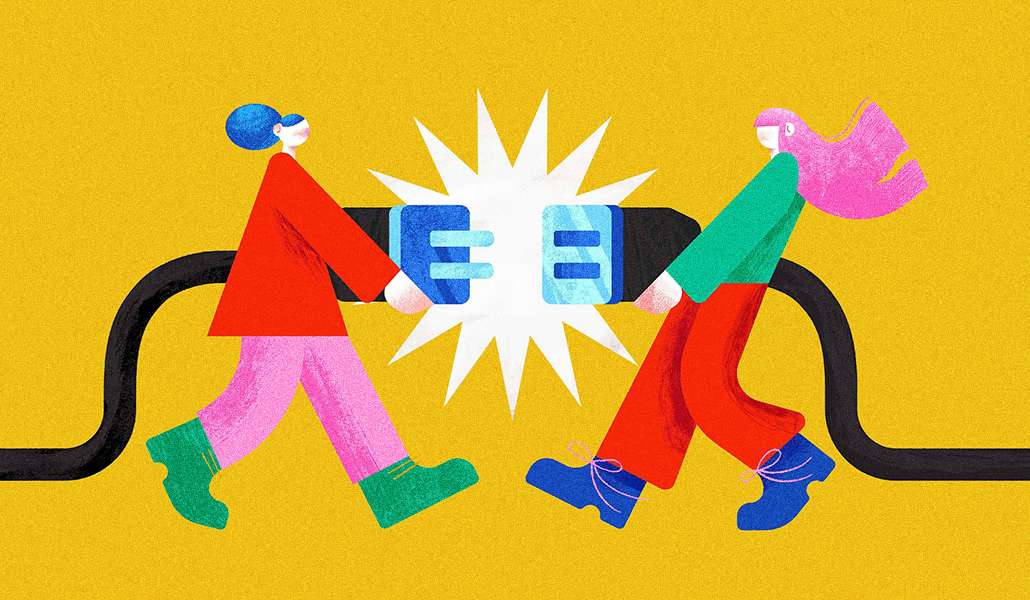 Kim Melvin, head of global marketing and communications, Sensormatic Solutions
The digitalization of daily life has shifted customers' definitions of meaningful experiences, with personalization at the center of the equation for many.
A recent McKinsey study found that 71% of U.S. shoppers expect retailers to deliver personalized interactions, and a recent survey from PwC revealed that 42% of Canadian consumers are willing to travel further for better experiences. Moreover, McKinsey found that companies prioritizing and excelling at personalization enjoy revenue boosts of 40% over those that don't.
It's clear that personalization is leading customer choices, and retailers know it. A 2022 Harvard Business Review survey found that today's retailers prioritize shopper journey improvements, even revenue growth. However, some retailers don't know that the digital suites they already have can provide insight into their customers' needs, pain points and preferences. From new point-of-sale systems to radio-frequency identification (RFID) tagging, video monitoring and more, most enterprises already have a connected framework. It doesn't matter why they made the initial investment — what matters is how they use it.
By making a few adjustments, retailers can expand the use of their existing systems to offer more programs, expand audience understanding and more — providing data-driven customer experiences in the end.
Retailers are increasing inventory visibility for increased sales
One of the most visible of all omnichannel programs, buy-online-pick-up-in-store (BOPIS) programs, has become central to brick-and-mortar retail. For example, in Sensormatic Solutions' 2023 Consumer Sentiment Survey, 34% of respondents said they used BOPIS at least once a month, with 27% saying they use curbside pickup and buy-online-return-in-store options at a similar cadence.
With these programs remaining popular — and driving increased sales — stores cannot afford to deliver subpar service. Item-level inventory and supply chain visibility tools paired with customer journey metrics can streamline these programs to ensure items are in stock while boosting sales with promotions informed by shoppers' preferences.
Adjusting to customer changes in real time, retailers are flagging trends and cutting waste
Focus groups and other market research can yield insight into shopper behavior, but the only way to ensure it applies to a specific store is through targeted source data.
Traffic counting, shopper journey insights and shopper analytics can supplement market research with in-store data to clarify customer demographics and target audiences for promotions and products. These insights will be critical as new technologies — such as contactless stores and virtual reality — work their way into retail locations.
Shopper preferences and behaviors are constantly changing to reflect the current state of the world. Sensormatic Solutions' 2022 Consumer Survey showed that 79% of shoppers are concerned or very concerned about the environment, and many are changing their habits to reflect that. Not only are they making fewer trips and shopping second-hand more often, but they also expect stores to make their own efforts.
Using advanced path-to-purchase monitoring and computer vision analytics can provide insight into consumers' changing shopping habits and help retailers identify trends in motion while highlighting opportunities for waste reduction. This can help organizations adapt their locations to support those choices and preferences before they impact their business.
AI enables retailers to reduce friction without sacrificing loss protection
Traditional loss prevention tactics — like locks and security guards — negatively affect everyday shoppers' store experiences by putting barriers between consumers and products. Intelligence-led loss prevention solutions that use data to predict which areas and items are most at risk can offer an option that supports well-intentioned shoppers and mitigates losses.
Artificial intelligence sits at the heart of these endeavors, using advanced computer vision technology to monitor existing camera feeds for suspicious activity while keeping tabs on shopper sentiments, demographics and more to highlight improvement opportunities.
Retailers are elevating CX by adapting the tools they already have
While digitalization has made customers more discerning, it has also empowered retailers to meet those rising expectations.
The value of digitalization lies in its ability to bring everything together, helping retailers connect the dots from the backroom to the checkout and everywhere in between. When thoughtfully deployed, a comprehensive and integrated ecosystem of data analytics tools can pave the way to a more precise, personalized and prosperous future. Retailers investing in, integrating and using these tools to their fullest today will be the ones that get to decide what retail's future holds.
Sponsored by Sensormatic Solutions