Why CPG brands are creating better site experiences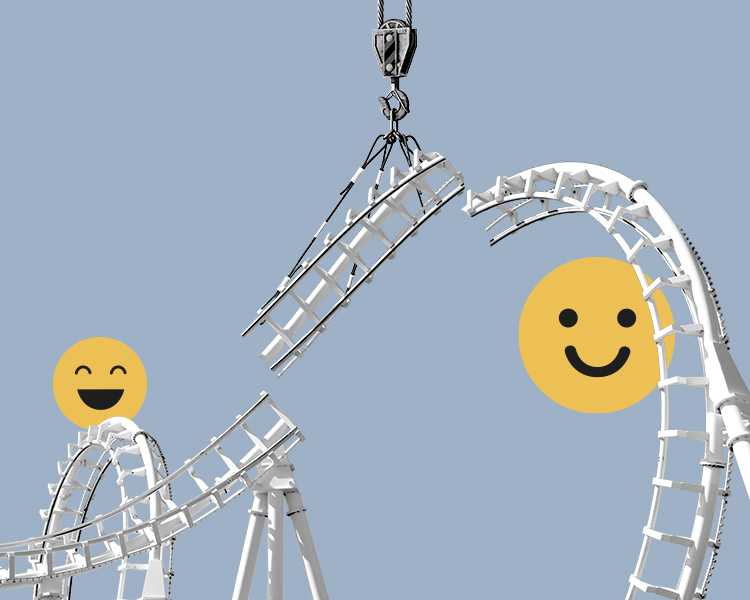 For many, the term direct-to-consumer (DTC) means trendy products accessed with greater ease than in-store shopping, like a Millennial-favorite mattress brand or popular prescription eyeglasses. 
That familiar model is changing however, as less boutique consumer products, such as a case of Diet Pepsi, for example, enter the mix. As consumer preferences change, brands are witnessing rapid growth in the form of more traditional CPG brands seeking out DTC-like business models. 
"In the CPG industry right now, any growth strategy that fails to include a DTC component will be unable to tap into the power of e-commerce, a major market driver," said Brad Birnbaum in a recent interview. "Just recently, CPG giants like PepsiCo, Kraft, Heinz and Nestle have established DTC channels to get their brands directly in the hands of consumers."
There are two main reasons CPG brands are making this shift. The first is fairly obvious: to sell directly to consumers and obtain better margins. And, as COVID-19 has accelerated this movement for many brands, the new normal has added more urgency to the pivot for grocery delivery and e-commerce businesses. But the second reason is perhaps more important: DTC tactics allow CPG brands to better understand consumer behavior, build customer profiles and inform future business decisions. 

A broken customer journey — and how to fix it
Whether or not they're actually seeking to compete against e-tail brands, all CPG brands can apply DTC tactics. Every brand wants a better picture of their customers, and when brands draw customers onto websites and into their purchase funnels, they gain invaluable data and insights. 
Done right, embracing a DTC model presents a major opportunity for CPG brands. But it's easier said than done. Too many brands are missing out on major moments in the modern customer journey, creating a break in the purchase funnel. 
While CPG brands have dedicated their energies to physical shelf space, indoor advertising, mass advertising and, more recently, e-tail ads — i.e., ads on an e-tail site like Amazon or Google marketplace  — DTCs have flourished by focusing on two key parts of the customer journey: Online research via search engine, and research directly on a brand's website. 
The critical role of search
 Since CPG brands haven't traditionally sold directly to consumers, capturing high-intent traffic from organic search hasn't been a priority. But today, about 70 percent of all online experiences now begin with search, and a non-linear research path follows until the customer ultimately clicks and makes a purchase.
For example, let's consider a customer who picks up batteries at a checkout counter. The customer likely didn't do much research. Maybe there was a pack of AAs on sale, or perhaps the customer simply thought it was a good idea to have batteries on hand. 
Now consider a customer who needs to replace batteries in her smoke detector. She is more likely to conduct research online and ask questions such as how long does a specific brand of AA batteries last in smoke detectors? Shouldn't the battery brand be providing that answer on Google? How about within the search experience of their own website? Consumers are far more likely to convert when they can acquire an authoritative answer directly from the source.
Similarly, when customers ask questions related to a DTC brand, that brand needs to surface in search results. If it doesn't, it misses a critical opportunity in the research and decision-making process, hampering its ability to engage and convert customers.
The tandem opportunity of on-site research
DTC brands have seen great success when it comes to crafting website and blog content aimed at capturing organic search traffic. CPG brands going into the DTC space must be aware of this journey as well, reaching customers during this research phase  to engage them, understand their needs and use those insights to improve customer profiling in the future. When successful, a brand will be able to drive potential customers to owned channels like the brand's website, rather than a third-party site or blog. 
But what happens once the customer gets to that website?
In many cases, frustration, because CPG brands haven't traditionally focused on converting customers on-site. But in the DTC model, the brand website is considered the digital "front door," and an estimated 68 percent of people would not return to a site that provided a poor search experience. What's more, customers who use site search are incredibly valuable: The 15 percent of people who use site search account for an estimated 45 percent of revenue.Thus, providing a wrong answer or no answer at all almost guarantees a customer will bounce back to a search engine, where a competitor will be waiting with a paid ad.
On many CPG brands' websites, search information about products, ingredients and ways to purchase aren't always easy to find. In fact, many major companies fail to answer basic brand questions on their websites — and they are missing out on critical data that will provide context for future brand decisions around the customer journey. 
CPG brands applying DTC tactics need to prioritize the "consumer" part of the DTC acronym and serve customers everywhere they search for information. It's critical to think about the off-site discovery and research that can take place as part of the customer journey. Getting this right is crucial to retaining customers and preventing drop-off in the long term.