Why some DTC brands' Amazon strategies have changed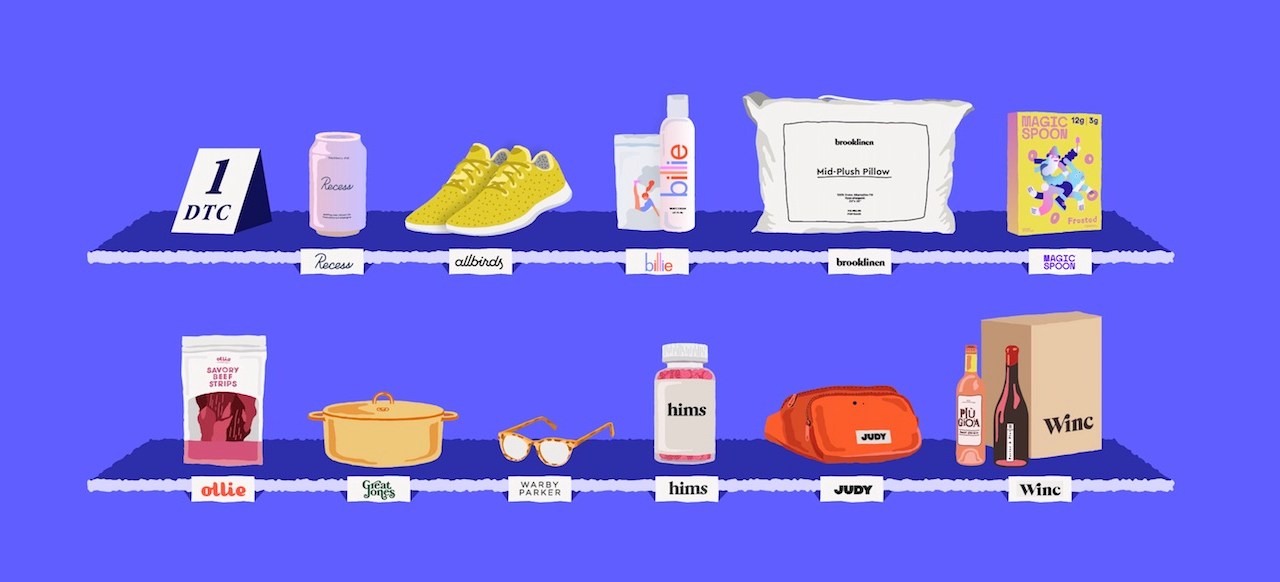 This is the latest installment of the DTC Briefing, a weekly Modern Retail+ column about the biggest challenges and trends facing the volatile direct-to-consumer startup world. More from the series →
This is the latest installment of the DTC Briefing, a weekly Modern Retail column about the biggest challenges and trends facing the volatile direct-to-consumer startup world. Join Modern Retail+ to get access to the DTC briefing — as well as all articles, research and more.
Many direct-to-consumer brands have long held off on selling through Amazon. But they can't completely ignore its orbit, as Amazon still sets the conversation in e-commerce.
That's most evident on Prime Day, Amazon's annual excuse to put some of its old devices on sale. Some brands like Brooklinen and Casper held sales on their own sites, while also offering deals through Amazon, which they now sell through. Meanwhile, other DTC brands like Mack Weldon and Vuori told CNBC that they would hold off on offering discounts, but would still be running ads to target people who were in a shopping mood because of Prime Day.
There's a laundry list of DTC brands that have still held off on selling through Amazon — Glossier, Warby Parker, Allbirds and Away to name a few. But, a few trends emerge among the digitally-native brands that have taken the leap to selling through Amazon. For starters, some consumer packaged goods brands are starting to take a multi-channel approach very early on, anticipating that they will hit a wall if they try to purely grow direct-to-consumer. And as part of their quest to find the best channel mix for their company, they usually test out Amazon. Additionally, later-stage companies that started direct-to-consumer are starting to sell on Amazon as they grow more confident that they can still maintain some control over the Amazon experience — as well as not cannibalize some sales from their existing sites.
For direct-to-consumer brands, skepticism of Amazon is ingrained into them from launch. By launching direct-to-consumer, startups are used to being able to control the entire experience for customers, something that they're not able to do on Amazon, where they are left to the whims of Amazon's algorithms and a competitor potentially outbidding them for a key ad slot. There's no shortage of stories of brands losing control on Amazon, from counterfeit sellers usurping their sales, to Amazon launching competing products of its own.
But despite the boost in e-commerce sales many DTC brands have seen during the pandemic, Amazon has seen an even bigger increase in sales. According to eMarketer, Amazon accounted for 39% of U.S. e-commerce sales as of October. As long as Amazon continues to take a significant portion of e-commerce sales, DTC brands are always going to have to wrestle with whether or not to sell through the platform.
"I'm a proponent of omnichannel distribution no matter the type of brand and think at least testing the waters with Amazon should be part of any brand's strategy, especially if your competitors are selling on there with success," said Jaime Schmidt, founder of Schmidt's Naturals and now a co-founder of early and seed stage firm Color.
Amazon as a testing ground
Ju Rhyu, CEO of Hero Cosmetics, is one founder that decided to launch on Amazon, shortly after the company launched in 2017. Currently, Hero Cosmetics sells its acne patches through Target, Urban Outfitters Inc., CVS and other retail outlets — in addition to Amazon and through its own website. But Amazon is its biggest sales channel, accounting for more than 50% of revenue. Rhyu said that she decided to launch through Amazon in order to see product-market fit; "it was a platform that required fewer resources, was fastest to set up and gave us the biggest access to an audience."
Rhyu said that her biggest concerns about selling through Amazon were that the company would create a competing private label brand — "although we have yet to see that happen" — and that it would be harder to get into other retail channels because of the fact that the brand started primarily on Amazon.
"I had the impression that retailers didn't like Amazon due to lower prices and brand association," said Rhyu. "But when I started pitching retailers, I got zero pushback and, in fact, our proof of concept on Amazon was a plus."
Schmidt said that the chance to get exposure to a huge built-in audience is one reason why she suggests young brands test out Amazon early. And, using Amazon's fulfillment service can be beneficial if they can't afford their own 3PL yet.
Maintaining control on Amazon
But, for many direct-to-consumer brands, relying on too many of Amazon's services can be a drawback. When direct-to-consumer home goods brand Brooklinen decided to start selling on Amazon two years ago, the company wanted to be able to offer as much of a branded experience as possible, according to Justin Lapidus, the company's senior vice president of growth marketing and e-commerce.
Lapidus said that Brooklinen first decided to sell through Amazon because the company learned that tens of thousands of people were already searching for Brooklinen on Amazon, and the majority of those searches were converting on Amazon. "We were just creating all of this demand for Brooklinen, and then handing over all of those sales to Amazon," he said.
In order to offer that branded experience on Amazon, Brooklinen decided to fulfill Amazon orders through its own warehouses, ensuring that items could then be sent in its own packaging. Brooklinen is able to do that because its warehouses are able to get enough orders to customers in two day or fewer, in order to qualify for merchant-fulfilled Prime — something that younger brands aren't always able to do.
The company also decided last year to host its own sale coinciding with Amazon Prime Day, because "we didn't want our consumers to have the ability to get on Amazon, that they can't get on our site," according to Lapidus. It ended up being the second-best performing sale of the year on Brooklinen's site, behind Black Friday. The company decided to do something similar this year — it offered 15% off on its site during Prime Day this year while offering 20% off to Amazon Prime members. "Amazon Prime Day has this halo effect on all of e-commerce," Lapidus said.
But despite the halo effect Amazon can bring, Brooklinen still keeps the vast majority of its merchandise on its website — Lapidus estimated Brooklinen offers about 50 SKUs on Amazon compared to 3,000 on its website — in order to keep the focus on its own channel.
"When we try a sale or we try a new sales channel, we look at it is something we could test. We don't really think of these types of decisions as all or nothing," he said.