While Amazon tries to grow its Just Walk Out technology, competitors are thriving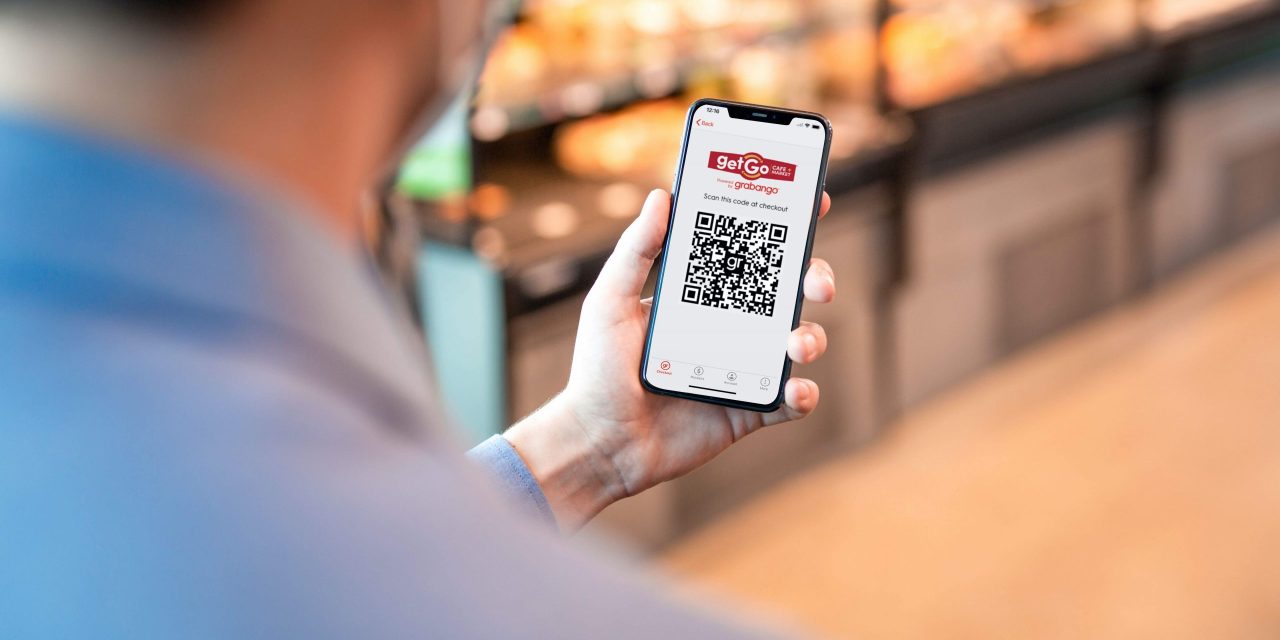 Amazon Go is struggling to replicate the magic of Amazon Web Services.
In March, Amazon announced that it would start selling the technology behind its cashier-less Amazon Go stores — of which there are now more than 21 in the U.S. — to other retailers. That meant any retailer could buy the assortment of cameras, weight-censored shelves and smart shopping carts that comprise Amazon Go directly from Amazon. Then, in the fall, Amazon also rolled out Amazon One, its newest palm-scanning payment technology. After linking a credit card to a biometric palm scan, customers can pay as they leave just by waving their palm. But this program has yet to reach the scale of other endeavors — and that may be because retailers are wary of working with the 800-pound gorilla.
Amazon's decision to sell these technologies — which together are known as Just Walk Out — has a lot in common with Amazon Web Services, the company's cloud computing network. Like AWS, it's a new service-oriented technology, which the company first perfected on its own systems before selling as a service to other major corporations. AWS now has 45% of the cloud computing market — more than two times the second-place finisher, Microsoft Azure. "This has pretty broad applicability across store sizes, across industries, because it fundamentally tackles a problem of how do you get convenience in physical locations, especially when people are hard-pressed for time," the company said in March, when it first revealed it would sell its Just Walk Out technology.
But there are reasons to think that Just Walk Out might not be an AWS repeat. Although Amazon secured an early high-profile deal with the airport vendor OTG, few other retailers have thus far followed. This time, Amazon's sheer size might end up holding it back. Amazon is playing both sides; it's offering new, back-end technologies to its rival retailers at the same time as it is collecting aggregate customer data to outmaneuver those very same retailers.
A booming retail tech market
Just Walk Out has many barriers to clear. All of the major retail-tech categories — including palm payments, smart shelves and smart shopping carts — already have a number of startups competing in them. Companies like Keyo, Grabango, Standard Cognition, Aifi, Zippin and Trigo have all worked on various types of cashierless technology. And despite Amazon's tremendous power, these companies aren't seeing their businesses shrink this year. If anything, having Amazon enter a new sector of the retail technology space seems to be a boost for the companies are already active in it.
Grabango, a startup that sells an app-based checkout-free technology, beat Amazon to the market, filing its first patents in early 2016. Right now, its biggest client is supermarket chain Giant Eagle — but Andy Radlow, chief business officer at Grabango, said that the company has several other major retail partners waiting to be announced. Some of that interest might be driven by Amazon. Although Radlow noted "we've been very fortune to have a high degree of demand before these Amazon events and before this pandemic," he said that this year has proved to be somewhat of a standout: "Is there even more demand for our product? Probably so."
Keyo, a startup that has been working on palm scanning tech since 2015, recently said in an interview that Amazon's foray into the space will benefit it, too. "Amazon is a relative newcomer to hand-based biometrics and the size and scale of the company could drastically increase interest and focus on this identity technology," the company said.
Aifi, meanwhile, just raised another $15 million in October, and Standard Cognition has started acquiring small-scale competitors.
Wary retailers
Beyond the promised ease of shopping for customers, the real value of Just Walk Out technology might be in its data. These technologies do build up information in the aggregate about products — how they perform based on their shelf location, which parts of the store are highest-trafficked, and so on. "They can check which aisle [we use] when we go into the store. Which product they want to put on the shelf, which shelf they want to put it on," said Linchi Kwok, a professor of hospitality management and marketing at Cal Poly Pomona. "I think that data is really valuable to those retailers." (Radlow noted, "We do not use facial recognition or any biometrics that identify people.")
For retailers interested in cashier-less tech, the reason to opt for a startup like Grabango over Amazon Just Walk Out is data sharing. "Data that is generated by a retailer stays with that retailer with Grabango," Radlow said. Amazon, by contrast, is a direct competitor of all these retail stores — and by letting in its technology, retailers fear they might be enabling Amazon to gather customer information that will ultimately help it compete.
That fear, however realistic, could prove to be a real challenge for Amazon. Radlow recounted a meeting he had with a group of retailers, in which he accidentally revealed that his company had at the time used AWS for cloud support. "Literally, someone slammed their hand on the table and said, 'Andrew, we will not work with any vendor that results in a single penny being given to Amazon as a result of indirect revenue,'" he said. "That personified general retail's response to the idea that they would insert a system that monitors all of their shoppers, collects all data, and trusting [Amazon] to not use it against them." (Walmart has reportedly told its vendors not to use AWS.)
At this point, it's hard to know how many retailers share that point of view, and one of the biggest factors that will decide the future of the cashier-less tech space — how the cost comparisons break down — remains uncertain. While experts estimate that Amazon's Just Walk Out technology costs about $1 million, few of the competing startups publicly share their rates, so it's difficult to assess exactly where that squares among the other cashier-less technologies. Grabango told Modern Retail that its costs are "genuinely a fraction" of Amazon's, but Radlow would not give an exact figure.
"I couldn't speculate what portion of the market they're going to bite off. They've invested very heavily, and we understand that," Radlow said of Amazon. "All I can say the public pronouncements and the fine work they've done with Amazon Go is only generating more interest in Grabango services."