Earnings
// August 18, 2020 ■ 4 min read
Walmart's focus shifts to retention as e-commerce sales grow 97%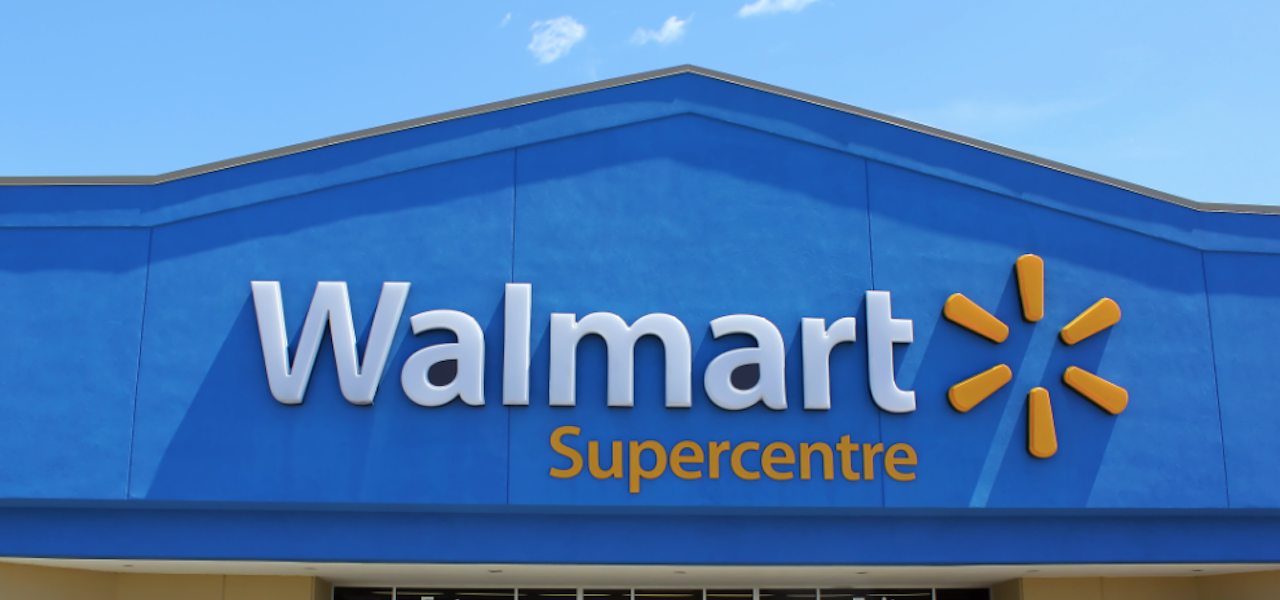 During the pandemic, Walmart benefitted from being one of the only retailers prepared to adapt.
As an essential retailer, its stores were allowed to stay open throughout the entire pandemic. It had a well-oiled grocery pickup and delivery operation in place before the pandemic. As one of its biggest competitors, Amazon struggled with a huge surge in orders and being out-of-stock on many items, some customers found they could get a faster delivery time by going through Walmart.
As most non-essential retailers have been able to reopen the majority of their stores in the U.S. and delivery times have started to stabilize, the question now becomes how well Walmart is able to retain its customers throughout the rest of the year. During its second quarter earnings on Tuesday, Walmart reported that its e-commerce sales during the period grew 97% year-over-year. Total revenue was $137.7 billion, up 5.4%. Comparable store sales were up 9.3% year-over-year.
Here are some other highlights from the retail giant's earnings .
E-commerce sales were buoyed by sales of higher margin products
Before the pandemic, much of Walmart's e-commerce growth was driven by its online grocery pickup and delivery business. During its fourth quarter earnings, Walmart reported that while its e-commerce sales were up 35% year-over-year, the company saw a single-digit decrease in sales of toys, apparel and gaming. That was a point of concern for analysts, as sales of higher-margin products like toys and apparel are critical to ensuring that Walmart's able to build a more profitable e-commerce business.
While grocery pickup and delivery are still key components of Walmart's online strategy, the company said that it saw stronger-than-expected online sales growth during the second quarter in higher margin categories like home and apparel. As a result, the company's overall profit margin increased by 63 basis points. John Furner, president of Walmart's U.S. division, said Walmart's third-party marketplace also saw strong sales growth during the period.
Encouraging cross-shopping
"More and more customers are buying from Walmart online, and we are happy to see the new customer segments and the retention rate," Furner said during the earnings call, though he declined to give specifics on retention rate.
"Unlike the majority of grocers and big-box retailers with whom they compete, I think Walmart has been disproportionately ready for this moment," said Evan Mack, senior research retail specialist at Gartner. He pointed to the fact that, in March, Walmart announced it was integrating its grocery app into its main flagship mobile app to encourage more cross-shopping from its grocery pickup and delivery customers. He said that Walmart has also done a good job during the pandemic of educating first-time customers what to expect from the pickup and delivery experience on its website, through interstitials telling customers exactly what they need to do to place and pick up their orders.
Waiting on a new stimulus bill
Walmart's store sales have also benefitted from customers making fewer trips, and buying more during shopping trips. Furner said that during the quarter, the average ticket price increased by about 27%, while there was an average transaction decrease of about 14%.
One potential headwind on the horizon though, is whether or not Walmart will be able to maintain strong sales growth the rest of the year, if Congress does not pass any further relief packages meant to address economic fallout from the coronavirus.. Furner said that sales growth started to decrease towards the end of the quarter coinciding with the nearing expiration date for enhanced unemployment benefits.
Walmart's long-awaited membership still doesn't have a set launch date
Walmart's answer to Amazon Prime, reportedly called Walmart+, was supposed to launch in July according to Vox. But, the launch of Walmart+ has supposedly been delayed indefinitely. For an annual fee of $98, Walmart+ members will get access to complimentary same-day grocery delivery, fuel discounts, and other perks according to Vox.
During the earnings call, Furner and McMillion addressed some questions around Walmart+. Last year, Walmart started testing a standalone unlimited same-day grocery delivery service in a handful of markets for $98 a year, around the same price as Walmart+ will reportedly cost. Furtner said that Walmart was pleased with the results of the grocery delivery service test, and has convinced the company "that it is a great base offering," for its eventual Walmart+ service.
Furner said that the company was still testing out more ways that the membership could, "could remove friction from customer's lives," beyond just the grocery delivery component. In the meantime, he said that he believed that Walmart's broad, low cost assortment was a strong enough selling point to keep customers coming back.
"A loyalty program is a key retention driver for a company like Walmart, but another key retention driver is making sure you are not letting customers down," Mack said. "My guess is they are fixated on being good enough in a time like this," he said, in response to why they may have delayed the launch of Walmart+.