'Too many negatives at the moment': Hudson Yards has few good options to fill Neiman Marcus' now-vacant storefront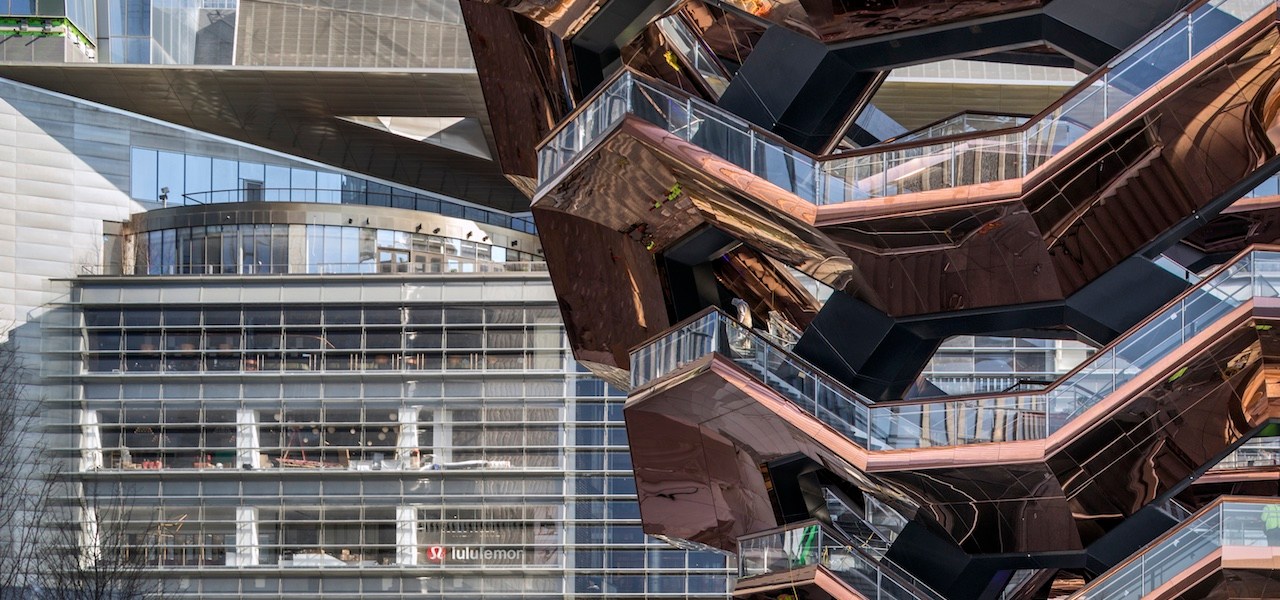 Less than two years into the opening of Hudson Yards, one of the most expensive real estate projects in the country, the development's shopping center is losing its anchor tenant.
Last week, Neiman Marcus, which filed for bankruptcy in May, announced that it would be closing its Hudson Yards store, among other locations. "A physical location in Hudson Yards is no longer an ideal space for us given the preponderance of restaurants and future office space in that mall," a Neiman Marcus spokesperson told CNBC, which first broke the news.
Before the coronavirus, the Hudson Yards development — one of the most expensive developments in the country, at $25 billion — was supposed to be a blueprint for what successful malls would look like in the future. No longer could malls rely solely on retail tenants to drive consistent foot traffic, so instead  Hudson Yards was created as a combination retail, residential and office development. It was also strategically situated near a major tourist attraction (the High Line) and a major convention center (the Javits Center). That mix of tourists, office workers and nearby residents was supposed to ensure that there was never a shortage of foot traffic in Hudson Yards.
But, the coronavirus has upended the conventional wisdom about what it takes to drive shoppers to malls. It's unclear yet exactly who will move into the three-story space previously occupied by Neiman Marcus, and nearly all possible tenants come with their own set of drawbacks. If Hudson Yards turns its space into offices, it's unclear yet when those offices will exactly be filed, as a number of corporations, like Google and Facebook have said that workers don't have to return to the office until next year. Filing the space with a retail tenant could be risky if the economy continues to worsen due to the coronavirus pandemic, and consumer spending drops.
It's also worth noting that filling the space that will be vacated by Neiman Marcus isn't the biggest challenge that Hudson Yards faces right now. The development has yet to re-open for in-person shopping since being closed due to a stay-at-home order in March, as indoor malls have not been given the green light to re-open in New York City.
"The Mall at Hudson yards was based on a set of assumptions that were reasonably safe, but not necessarily a given," said Dave Marcotte, said svp of cross-border retail at Kantar. "It was a good bet…but there are too many negatives around it at the moment."
It appears at the moment, that Hudson Yards is leaning towards a corporate tenant. Women's Wear Daily reported at the end of June that Facebook was in talks to potentially take over Neiman Marcus' space. And a spokesperson for Related Cos., the developer behind Hudson Yards told CNBC that Neiman Marcus' vacancy "opens up a great opportunity to create incredibly attractive office space." Related Cos. declined to provide further comment for this story.
Ken Morris, managing partner at Cambridge Retail Advisors said that another risk if Hudson Yards moves forward with turning the former Neiman Marcus space into an office, is that those office workers may not come in as often as they would have been before the coronavirus, if companies continue to allow workers to work more remotely. That could in turn, result in retail tenants not getting as much foot traffic from those offices as they previously would have.
"A number of my clients have said, 'we are not sure if we are ever going back to the way it was,' Morris said. "We are going to need to get together again in an office at some point, but do we need to be there five days a week?"
What tenants say
Brian Berger, CEO of Mack Weldon, which sells upscale men's basics like boxers and briefs, said that Neiman Marcus wasn't what drove his company to open its first store in Hudson Yards. Rather, it was the fact that the development was located in a space that was poised to draw a lot of traffic from both office workers and tourists."Our thesis on why it was good for us to be there hasn't really changed," Berger said.
Vibhu Norby, CEO of electronics retailer b8ta, also said in an email that he didn't anticipate the closure of Neiman Marcus would impact b8ta all that much. He said that the Hudson Yards' location was b8ta's best-performing store last year — the company had roughly 20 stores at the time — and that b8ta plans to open a second location within Hudson Yards.
As Glossy has previously reported, some tenants have grown frustrated over the fact that Hudson Yards still can't fully re-open for in-person shopping. "Stephen Ross [chairman and majority owner of Related Companies] needs to get on the phone with Governor Cuomo," Brian Bolke,  founder of concept retailer The Conservatory, which has a store in Hudson Yards, told Glossy. And the vacancy of Neiman Marcus could send them over the edge — as well as give them more leverage in negotiating with Related Cos.
Berger, for his part said that he thought Hudson Yards was "doing the best they can" to help tenants.
"The main things that are going to impact retail are return to work, and people who are going to feel comfortable coming to New York from surrounding areas. Until that happens, it doesn't matter [who is in Neiman Marcus' old space]," Berger said.