'They could start taking up space': How vaccines could impact retail shipping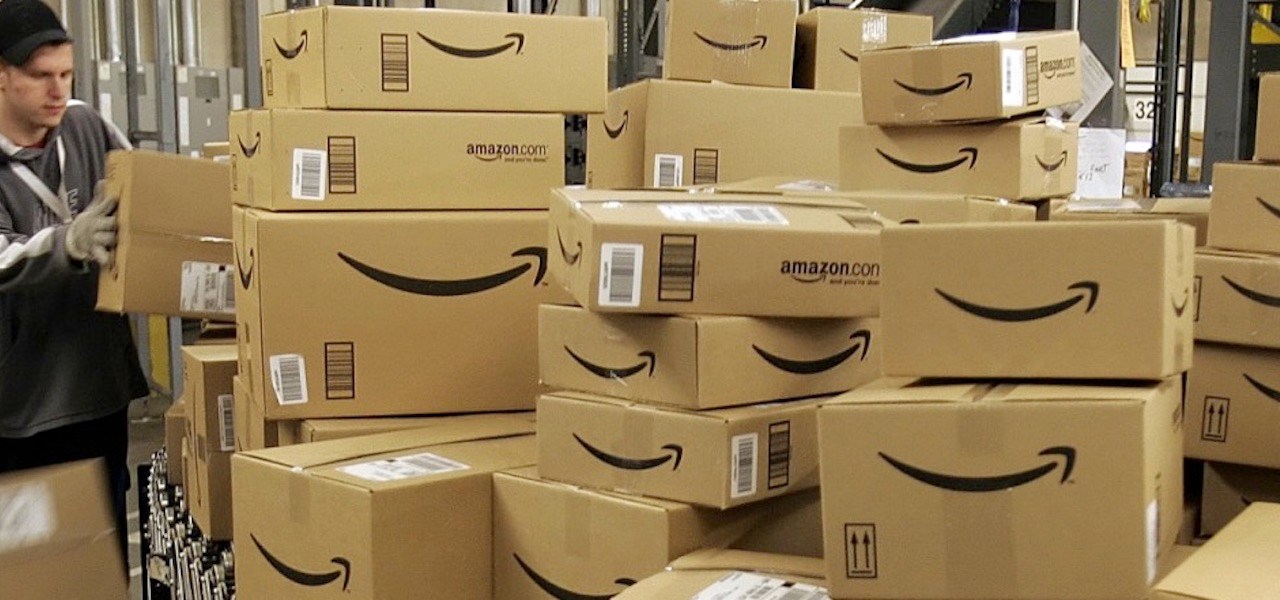 Amazon
Vaccines are rolling out across the country — and some experts are questioning whether the logistics mobilization required to distribute them might impact other products.
In Wisconsin, the dairy industry has warned that the deluge of vaccine shipments might disrupt its ability to ship worldwide. Airlines that ship cold-storage products are petitioning to increase their usual capacity limits by as much as five times, prompting an alert from the FAA. In Europe, some carriers claim that their shipments are getting bumped to clear room for the vaccine.
Logistics experts who spoke to Modern Retail did not express fears of mass delays and shortages on the scale of what the world saw in the spring. Retailers and logistics companies alike are far more prepared for the surge in vaccine capacity now than they were for the e-commerce rush in March. But for food products that — like the vaccines — require cold storage, smaller-scale shipping delays and price increases are not out of the question, especially for small and mid-sized businesses that might not have the resources to fight for their slot in the cold-storage chain.
"I think there might be some real concerns there as we start to see this slice of the industry mushroom and really take up some of the capacity," said Terry L. Esper, a professor of logistics at Ohio State University.
One reason to worry is that, prior to the pandemic, vaccine shipments made up a very small portion of the "cold chain," the industry term for products that require temperature controls. Pharma products are about 15% of cold-chain shipments, said Esper — and of that pharma slice, vaccines usually comprise just 35%. (The other products in the pharma end include drugs and other treatments.)
Outside of pharmaceuticals, the rest of the cold chain — the 85% — "is predominantly food distribution," said Esper. As the pharmaceutical slice of the chain balloons over the next several months, it is those food products that will likely take the hit. On a global level, the number of coronavirus vaccine shipments will be double the usual number of flu vaccine shipments. Experts are predicting a global sum of 12 to 15 million coronavirus vaccines, compared to the 6.4 billion usually needed for the flu.
How vaccines fit into the cold chain
These new vaccines are not exactly alike. One of the key differences between the Moderna and Pfizer vaccines is their temperature requirements. While Pfizer's vaccine needs to be kept at -94F, Moderna's only requires -4F. Both of those temperatures are much colder than the flu vaccine, which is kept at roughly refrigerator temperatures — usually between 35F and 46F. But all three vaccines are considered part of the cold chain. There isn't a separate logistics network for ultra-cold versus regular-cold products, for instance; the difference is merely in how each item is packaged. Pfizer's vaccine will be stored in large containers crammed with dry ice, which itself faced initial — but receding — fears of a shortage, but it can still be shipped alongside other cold products.
Even the cold chain itself is more porous than it might sound. The cold chain refers to the way that individual packages are handled and transported, not a distinct trucking system. While there are standalone companies that specialize in cold-storage vaccines, like Moderna's partner McKesson Corporation, cold-chain products often end up jumbled up with other shipments. "They can be shipped right alongside everything else," said Esper. For example, cold-storage products, especially pharmaceuticals, are often transported in the belly of commercial planes, alongside luggage. The same is true in a delivery truck: although rarer, cold-chain products can be shipped in the same vehicle as, say, furniture.
That means the vaccines could displace other products, even those that don't require sub-zero temperatures. "They could start taking up the space on UPS or FedEx vehicles," said David Commiskey, a VP of customer solutions at the logistics software provider GlobalTranz. While it's possible "you could see the vaccine being prioritized over a Macy's order," he said, "I haven't heard about as many home delivery delays. It's more on the big distribution times."
Why small businesses are bracing for impact
Those shipping concerns would likely hit small-and mid-sized businesses the hardest. Big entities — like state governments or large-scale cold-chain users like grocery chains — probably won't have as much as much trouble securing dry ice and cold-storage shipping slots. But small businesses — like, say, an ice cream shop that ships across the country — might be the ones to feel the pinch. "I don't know where they will stand in the pecking order in terms of getting access," Esper said.
Already, some small businesses are preparing for the worst. In an open letter, the Wisconsin Cheesemakers Association wrote that the "as- yet uncalculated amount of dry ice" needed for the vaccines could disrupt the manufacture and sale of dairy products for businesses across the state. The association demanded, "350,000 pounds of dry ice per week must be reserved for use by the dairy industry."
A logistics disruption, if it does occur, would probably happen at the margins. The likeliest outcome is that small businesses would take longer than usual to ship, say, ice cream containers across the U.S. — and potentially have to pay a lot more, too. One reason dry ice, for instance, is so popular is that it's much cheaper than the alternatives. But if there is a shortage, businesses might have to opt for more expensive cold-shipping methods.
So many businesses, including those that traffic in cold or frozen products, have come to rely on online orders to weather the pandemic. Esper said these are the companies he worries about — because, he said, "their survival in many ways is hinged on their ability to do distribution of online sales."