The go-to retail influencers on Tik Tok right now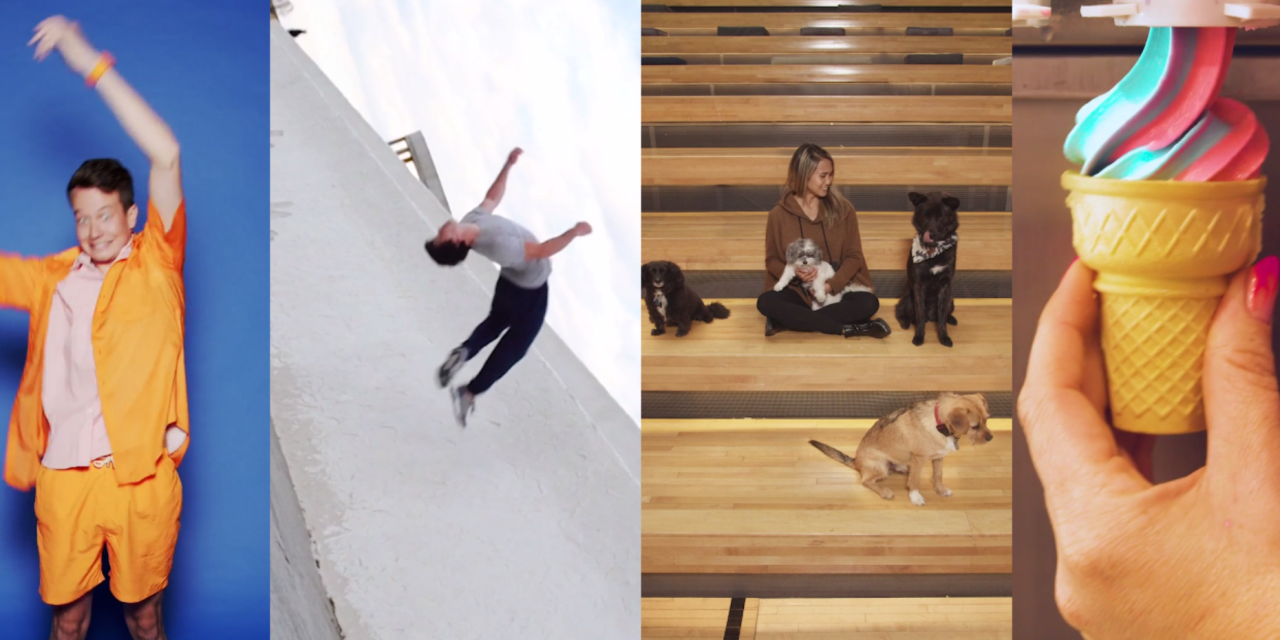 Retailers' use of TikTok is still in its early days, but many are already testing the water by partnering with existing influencers on the popular app. While many brands aren't necessarily building out official pages on the video sharing platform, retailers like Target, Kroger and Walmart are finding value in early investment in youth-geared social network.
At the moment, the cost of creators and ads on Instagram is getting more more expensive, making TikTok the next best place for brands to take advantage of, said Antoine Forest, CEO of influencer marketing agency Stargazer, which has helped Kroger and Target with influencer campaign. Metrics like shopping conversion and out-of-app linking are still a challenge to track for retailers, but what brands can do until the platform creates more shopping features is curate and launch influencer campaigns during certain days and hours for maximum engagement, he said.
The growth of TikTok shows no sign of slowing down, with 44% of TikTok's total 1.65 billion downloads having been downloaded in 2019 date. As the fastest growing social app in the U.S., and other countries like India and China this year, brand awareness among its 800 million-plus monthly users is appealing to retailers looking to attract younger customers. And compared to Instagram's polished aesthetic, which younger social media users often find to be too fake, said Forest, TikTok influencers come across as much more genuine. "People seem to be more genuine and transparent on it, and often times they want to show the products in a fun and entertaining way," he said.
Here are the four go-to retail influencers you need to know. 
With 3.2 million followers, influencer Victoria Bachelet is known by fans for her big box store visits, where she picks out products to try out. Using this format, Target tapped Bachelet to create montage videos for their Target and Vera Bradley campaign this past fall. The campaign showed her visiting Target, buying Vera Bradley self-care products, then going home to use them while prepping for the new school year. For Target, the video was used as part of its Target and the Vera Bradley X Venues self-care product collection campaign.
With 20.8 million followers and 501.8 million likes on TikTok, Jiff Pom's paws crossed over to the platform with no problem. The dog has worked with everyone from Target, to Gap, to Starbucks on the app. One of Jifff Pom's most liked Tik Tok videos came from a recent Target run, in which the pup's short video of being pushed around in a red Target cart garnered nearly 67,000 likes.
Somewhat of a snack connoisseur, Zach King takes his followers on augmented reality-filtered food tours throughout the day, such as Chipotle, Sun Chips and Oreo cookies. For example, King most recently participated in the "Oreo #WhatsYourStuf" challenge, in which he stole the last cookie but made it "reappear" via TikTok's AR lens. His recent Sun Chip ad featured an appearance by actor Terry Crews as a workout instructor who takes away King's mid-workout snack.
Known as "Kombucha Girl," Broski is currently one of the most in-demand influencers on TikTok. The creator's humorous takes on brands, including Synergy Kombucha, have helped make her viral in the past year. Bronski's posts often include gags of her and friends using drugstore brands, with one of her most recent Walmart-sponsored how-to videos featuring skincare brand Kiwi Botanicals.