The 'blame Amazon' era of bad retail is over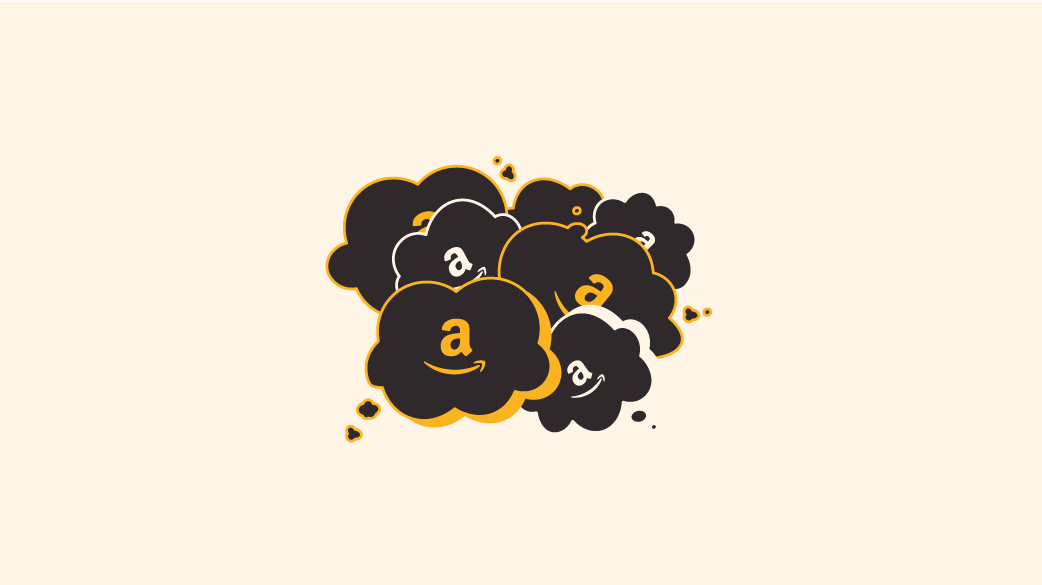 Ivy Liu
Kohl's answer to Amazon's retail domination: Don't blame it, join it.
The retailer, which recently saw sales decrease by 3.4% from last year in one of its worst financial quarters in recent years, is embarking on what seems like a deal devil cut out of desperation.
Kohl's is now helping Amazon customers do the heavy-lifting of returning orders by welcoming them into stores, where they can drop off items they want to return to Amazon. This year, after testing the service in a handful of stores, Kohl's will roll it out to all locations. The logistics of returning Amazon orders have been one of the online retailer's few customer pain points; working drop-off locations into Kohl's nearly 1,200 doors assuages that. To sweeten the deal, Kohl's has also added Amazon gadgets to its sales floors, selling Amazon Echos and Kindles as well.
CEO Michelle Gass justified this and laid out the future of Kohl's partnership with Amazon to investors during the retailer's first-quarter earnings call at the end of May, making the case that driving more Amazon customers into stores to let them return orders at Kohl's locations, which Kohl's then ship back on their behalf, brings in new and younger Kohl's customers. Speaking with investors, Gass referred to the service expansion the company's "single biggest initiative of the year."
But by getting into bed with Amazon, the retailer is looking to revive the value proposition it pitches to customers in the Amazon age and re-solidify its relevance in retail. Other retailers are doing so, both directly and indirectly. Walmart fired shots when it announced it would offer one-day delivery just weeks after Amazon said it had invested $800 million in reducing Prime shipping speeds from two days to one. Target's turned its store fleet into an online order fulfillment army, enabling capabilities like buy online, pick up in store and ship from store to such great effect that 80% of Target's online orders are now fulfilled by stores.
Retailers are weaponizing their assets as defense mechanisms against Amazon, and for Target and Walmart, it's working: Target sales were up 5%, while Walmart's were up 3.4%, during a quarter that otherwise saw consistent retail carnage.
The success of retailers like Walmart and Target send a clear message to the stores that are struggling: Blaming Amazon for retail's current issues is getting harder to justify. Instead, a combination of forces have contributed to sealing the fate of some of the industry's less-adaptable players, from a failure to seize on e-commerce earlier, to internal silos, to lost footing on what customers actually want.
Of course, Amazon is still in the subtext of retailer's excuses for poor performance. Executives rarely name drop Amazon directly when attributing excusing sales, unlike, say, bad weather. Instead, they have a series of code words they use to deflect blame around declining foot traffic and revenues to Amazon.
"Changing customer behavior" is a veiled term to pin onus on online shopping and price comparing, a habit Amazon didn't invent but disproportionately benefits from. "Customer expectations" boils down to customers' new-found need to receive items they order online in two-business days, max, thanks to Amazon's increasingly fast-paced order fulfillment. Even "loyalty" is a retail component that now conjures up the ultimate loyalty program, Amazon Prime.
"Amazon is, undeniably, creating new standards for customers' expectations across the board, with offers like one-day shipping," said Jon Reily, evp of retail and e-commerce at Publicis Sapient. "And unlike other retailers, it's built itself a warchest that can sustain these expensive strategies. Other companies going forward will be judged on whether or not they can rebuild their own logistics to compete."
But it's not Amazon's existence or cut-throat competitive strategies that have sealed the fate of other retailers that are losing market share, like JCPenney, Bed Bath & Beyond and Sears. Instead, it was a series of executional and strategic missteps over a critical window of time during which today's better-equipped competitors were taking action in areas like e-commerce and logistics as well as experiences and services.
"Amazon isn't the boogeyman, it's a competitor," said Bryan Gildenberg, chief knowledge officer and retail lead at Kantar Consulting. "Are there specific problems Amazon presents? Sure. The biggest one isn't a general problem, it's specific: Amazon Prime members will rely more on Amazon over time. So time is the most significant factor here."
A slowness to respond to the digital forces sparking change in retail is sealing the fate of bigger retailers, not Amazon itself. At Bed Bath & Beyond, it took three years to launch a new e-commerce site. At former employee at Payless, which filed for bankruptcy a second time earlier this year, spoke of similar delays to tech updates: a site that was supposed to launch in 2018 never materialized.
Amazon is killing retail, it's that brands where consumers can find a clear purpose and promise are winning
For companies like Sears and JCPenney, a critical error was investing in e-commerce as a separate, siloed business, not a seamless integration alongside physical commerce. Treating online retail as a distinctly different component of a company, rather than a complementary one, severs the ability for a retailer to connect customer data insights across channels and incorporate attractive capabilities like ship-from-store and buy online, pick up in store.
"JCPenney went down the same road as Sears: They both thought of e-commerce as a separate business, and were channel-centric. Because of that, they didn't understand that there's so much overlap between [online and in-store] customers, and that there's really one experience from a customer perspective," said Steve Dennis, the CEO of retail consultancy SageBerry and former vp of corporate strategy at Sears. "JCPenney underinvested in digital as part of the customer journey and ran the e-commerce business very separately. So not only is that not what the customer wants, it means you have fragmented customer data, so targeted marketing falls behind, and you lose ground."
Instead, retailers like JCPenney, Sears and Bed Bath & Beyond defaulted to relying on heavy promotional cycles in an effort to win price-conscious customers, hinging value proposition not on compelling merchandise, in-store experience or convenience, but consistent sales — a losing strategy when up against Amazon's pricing structure and discount retailers like Walmart, TJMaxx and HomeGoods.
"What's happening today is not that Amazon is killing retail, it's that brands where consumers can find a clear purpose and promise are winning. And for retailers like Kohl's, JCPenney and Bed Bath & Beyond, the promise isn't clear," said Gildenberg. "And when a value proposition doesn't evolve, it doesn't just stay the same. Customers start to replace it, and it gets jumbled and fragmented. It's like a puzzle where pieces have been taken out."
Kohl's is hoping it can insert renewed purpose by becoming a physical retail partner for Amazon's returns, but if it doesn't also succeed where other retailers have — in delivery logistics, merchandise and experience — cozying up to Amazon won't save it. But, according to Dennis, it's at least a proactive strategy that serves as an understanding of customer behavior, rather than just blaming Amazon for troubles.
"It's a cop out to say Amazon is killing retail," he said. "Nothing prevented JCPenney and Sears from acting faster online other than themselves. It's a missed opportunity."
—
Sign up for the Modern Retail Briefing to get retail news, analysis and insight delivered to your inbox every morning.