Telehealth DTC startup Ro is now offering coronavirus assessments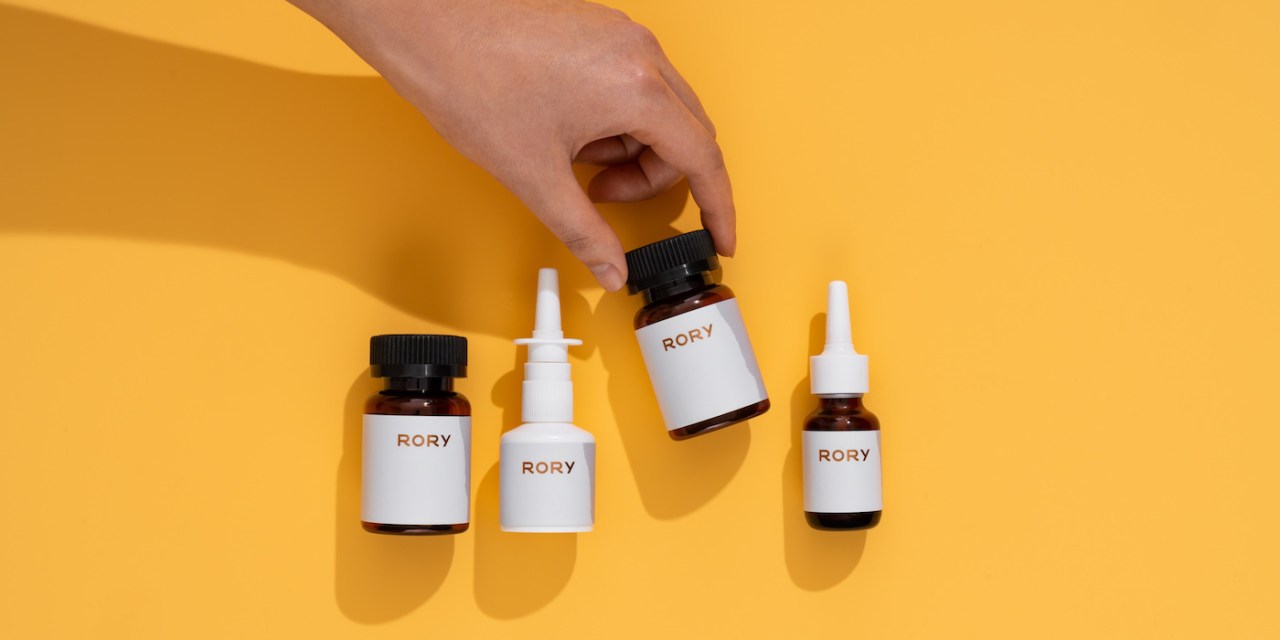 Ro — a DTC telehealth company for everything from erectile dysfunction to helping quit smoking — has a new service aimed at the coronavirus outbreak.
Launched Friday, Ro is offering a free digital assessment specifically related to COVID-19. People who think they've contracted the illness can answer questions about their symptoms and then, if deemed necessary, Ro will connect them with a doctor who will provide a free video consultation. "Our goal is to triage patients, educate the public, and collect structured anonymized healthcare data," wrote co-founder Zachariah Reitano on Twitter while announcing the new service. Modern Retail reached out to Ro for comment but did not make an executive available for comment or answer a series of questions by press time.
While Ro bills itself a telehealth company, viral contagions have historically not been its focus. The company currently has four brands: Roman, Rory, Zero and Plenity — each offering both services and supplements for specific issues. Roman provides a series of men's health services, including treatment for premature ejaculation and genital herpes, as well as supplements for "daily health;" Rory focuses on women's healthcare, offering similar services to Roman but with slightly different branding; Zero is its non-smoking product suite; Plenity focuses on weight management. Ro as a whole offers a platform for medical advice from its own physicians as well as a digital health guide related to various medical ailments and questions.
Ro declined to make an executive available for an interview.
According to a newly-posted frequently asked question section on Ro's Medium page, the company believes its platform is well-suited for the current coronavirus outbreak. For one, it reduces person-to-person contact as well as reduces unnecessary visits to hospitals. "Telehealth in general is an excellent tool for just this kind of circumstance," said David Abramson, a clinical associate professor of social and behavioral sciences at NYU's School of Global Public Health, adding that he is not familiar with Ro or its healthcare offerings.
While the structure of the program makes a lot of sense — especially as cities are becoming clogged with worried potential patients — it's the execution that matters. According to Ro, it is neither providing COVID-19 tests nor any diagnoses. "This is a triage program that will allow people to easily access a risk assessment tool, and if appropriate, a doctor consultation at no cost," the company wrote.
In the DTC health space, Ro seems to be the first offering a coronavirus-focused new program. Modern Retail reached out to a similar healthcare company, Thirty Madison, about how it was responding to coronavirus. A spokesperson wrote back: "our brands deal with hair loss, migraine and acid reflux, so we aren't in the thick of all things coronavirus right now."
For Ro, this likely seems like a natural extension of its medical platform ambitions. The company has been making moves to becoming a competitor to old digital health players like WebMD. It's now advertising on billboards in the hopes that more people will be aware of its services; "So if you think about where we advertise — we want to be on people's commute, and we want to be around people's offices," said Will Flaherty, the company's VP of growth to Modern Retail last month.
But the kind of advice Ro gives is especially important. "There's both a clinical perspective," said Abramson, along with one that takes into account "a population." That is, if someone is potentially showing symptoms of COVID-19, the health professional must be able to take into account both the individual's needs as well as understand the public health impactions. "Sometimes the advice may seem contrary to the individual's best interests," he said.
"For those at risk of COVID-19, Ro-affiliated doctors can advise them on appropriate next steps, whether that's to self-quarantine or seek additional care," the website wrote.
Currently, brands in both the health and DTC space are seeing fast changes in response to the coronavirus. Healthcare provider One Medical has written a series of blog posts to inform its patients about the situation. Meanwhile, DTC cleaning and soap brands have been seeing an influx in demand and have been working to re-shift their strategies accordingly.
For now, Ro's COVID-19 service has launched in Washington with plans to expand nationally. The company says it is following updated information from top sources, including the CDC and WHO. The question remains what interaction it is having with other more authoritative services.
"This kind of triage system can actually be a huge benefit to the healthcare system," said Dr. Abramson. "The concern, or part I find worrying," he went on, "is the extent to which it is working with both health systems and public health systems. I want to be assured that whoever is doing this, the entire enterprise has a way that is wrapping into it the systems of care so that people are not lost."